Rohit Shetty is going to be back this year with yet another entertainer, Simmba starring Ranveer Singh and Sara Ali Khan in the lead. While the film has already created a lot of buzz, the film is set to release this Friday. But does Rohit Shetty have any plans to venture into digital medium? He revealed everything about it in an exclusive interview with Bollywood Hungama.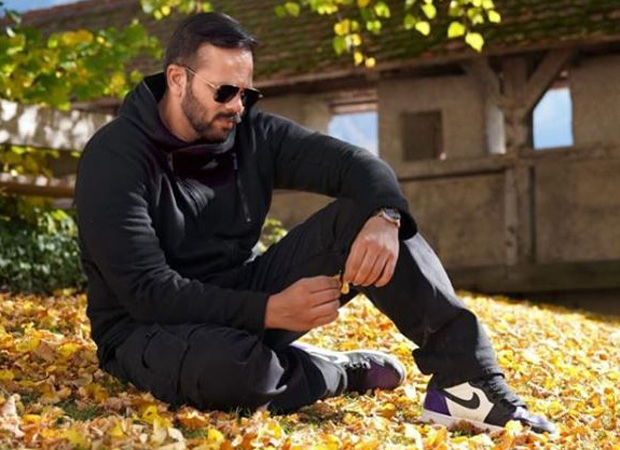 As Shah Rukh Khan is all set to produce Netflix show, many mainstream actors are getting into the digital medium; Rohit Shetty too has planned for his digital debut but as a showrunner. Speaking to Bollywood Hungama, he revealed, "We are working on it. We are working on something in which I will be the showrunner. I don't want to invest that much of time when we started writing it. We are working on something which my Chief AD (assistant director) will be directing. I will be the showrunner. What we realized was, if you are genuinely working on something and it is of big scale, it's like making four films. Its 10 hours of footage. If you really want to cash on it, I am not saying it's the easy way but if you really want something like what we are working on, that will take a lot of time. That's what we have realized, me and my team. We have been working for one year on the script. It's been almost a year now but still we are not ready with the final draft like 'Yeah this is the draft we want to shoot'. It's genuine and on a bigger scale. It's like putting hard work for four films because the footage is for ten hours. We are giving four films' energy into it. Yeah, I will be the showrunner of what we are doing but just doing it I didn't see myself going all out and doing it, I don't see it happening now. But, yeah, my company is doing it, I will be there throughout and our Chief AD will be directing it."
There have been debates on whether digital medium will take over cinema soon. While the medium is a super success, Rohit Shetty believes cinema will always be there. "Cinema will always be there. This happened when Television came, this happened when VHS came. It was like the theatres will be closed as people will watch films on videos only. Cinema was there and will always be there. Today, an Avengers also works and a Narcos also works in America. And whatever happens there happens here ten years later. And that is what has started here also as the digital medium is taking over. But, it's not that the cinema will die. That will never happen in our country and it will never happen anywhere in the world," he said.
Meanwhile, Rohit Shetty directorial Simmba is set to hit the screens on December 28, 2018.
Also Read
: 
Here's how Sara Ali Khan was cast in Rohit Shetty – Ranveer Singh's Simmba
BOLLYWOOD NEWS
Catch us for latest Bollywood News, Bollywood Movies update, Box office collection, New Movies Release & upcoming movies info only on Bollywood Hungama.