Sonakshi Sinha's next release, Khandaani Shafakhana, directed by debutant Shilpi Dasgupta, and produced by Bhushan Kumar, Divya Khosla Kumar, Krishan Kumar, Mahaveer Jain and Mrighdeep Singh Lamba. The film is about a small-town girl, Babita (Baby) Bedi, who inherits a sex clinic and runs it to earn her livelihood. The actress had initially refused the quirky social drama with an underlying message, because of its bold theme. On the genres of Vicky Donor, Shubh Mangal Saavdhan and Badhaai Ho, Sonakshi tells us why she accepted Khandaani Shafakhana later, her most embarrassing scene in it and why will take her family and everybody to watch the movie.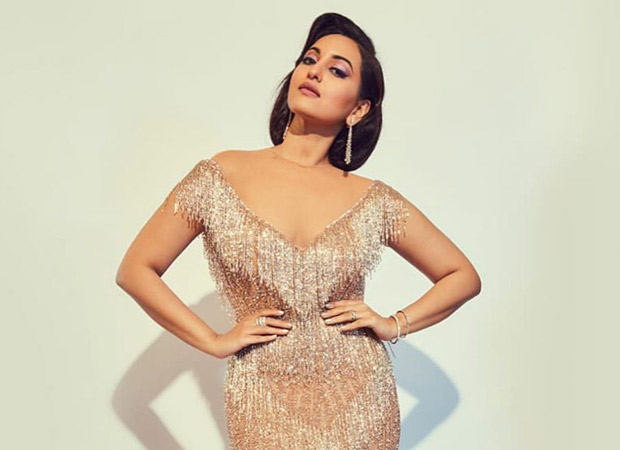 Sonakshi tells us that Khandaani Shafakhan is a felt she felt she must do. "It talks about such an important subject. Today we call ourselves a very modern and forward-thinking society, but we still cannot say the word 'sex' in public – without people cringing or turning away. The movie touches upon a lot of important topics in subtle ways. For instance, when we have a disease, we visit a doctor openly and get it treated, but when we have a sexual disorder, everybody wants to hide and keep it a secret. It also touches on equality for women, e.g. when a male doctor is a gynaecologist, many don't raise an eyebrow but today when a girl wants to run a sex clinic in the movie, her own brother (played by Varun Sharma), 'Arre tu ladki ho ke aisewali clinic jayegi?' It touches upon very relevant issues of today and is path-breaking in many ways."
Her character Babita Bedi touched her heart. "I love my character Babita – she is such a girl of today and she's strong, independent and running her house. Amidst all of this she goes back to wanting to achieve her dreams and I loved that about her. It's a very inspiring story about this girl and that's what I really liked about my character. I play a girl who comes from a poor family and they are in dire need of money. When she was younger, she wanted to become a doctor but she had to let go of her dreams as she has to run her house and support her family. Her brother doesn't work, her mother is old, and her father has passed away. I am sure there are so many girls today who had to give up on their dreams so that they could run their household. It's all said in a fun and not preachy way so that people will actually sit up and think, yes, you know what? You are right. What is and why are these things happening?"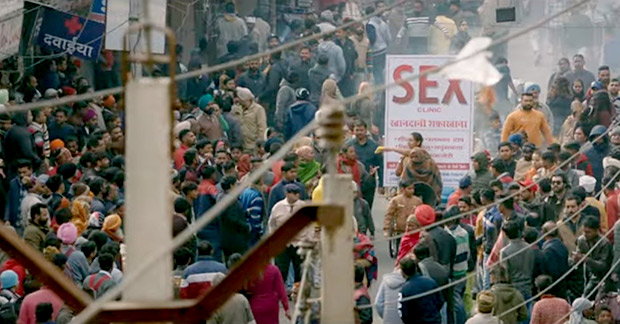 Sonakshi tells us about the most embarrassing and challenging scene she had to ever do in Khandaani Shafakhana. She says, "The content is slightly bold and I am one of those millions of those people who have not had the conversation of sex with their parents – I just don't about it in front of them, which is also what made me sign on this movie. There is this scene in KS, where they have these cycle rickshaws and boards advertising products in small towns with a loudspeaker. I was in the middle of a real market in Amritsar with all real people (and not junior artistes) and they have put me on a rickshaw with a loudspeaker in my hand and board behind me, with sex and all the sexual disorders written on it in bold letters. I go around the market screaming out these sexual disorders and encouraging people to visit Mamaji Ka Khandaani Shafakhana (mamaji's family clinic). That was the most embarrassing and difficult scene that I have ever done in my entire career of nine years! But it turned extremely well as all the reactions of the people, including my own, are all real. Honestly, I felt awkward the first couple of times I said it but then I felt that why was I feeling that? I felt proud of myself that I could do what I was doing. I have done my job as an actor and also, I am talking about issues that are real in the society so through my character, I help people by encouraging them to visit sex clinics."
Sonakshi says that the movie is based in Hoshiarpur and is about a Punjabi girl. "I am pretty well versed in the language and culture as I am a Punjabi at heart. I always love playing Punjabi characters – they just come to me very naturally. There was no reference point as such. It's Shilpi's (Dasgupta) debut movie as a director and we had lots of readings before we started shooting. Honestly, I am the kind of actress who gets all my information about how I am going to play the role, by just talking to my director. I like to understand what they have in mind about my character because it's the director's baby at the end of the day. After that, I execute it on the sets. It's a very spontaneous process for me as I am very instinctive as an actor. I need the camera rolling before I can act. My method is that I have no method."
When asked about what she finds herself in Babita, the actress says, "I have a bit of myself in every role of mine. A role is not complete without an actor lending a bit of themselves to it. You have to become the character and in that process, a little bit of you always comes in – whether it's a small gesture, a nuance or look. For all my movies I like to give inputs where the look of my character is concerned and whenever I need to, as I have studied fashion designing. I like to stay in touch with that part of my life. Eg, in Khandaani Shafakhana, I wanted a long, traditional, Punjabi choti (braid), thick hair and I wanted this look to be completely traditional as I have not done that in a while in my films. I wanted to go back to this in this movie."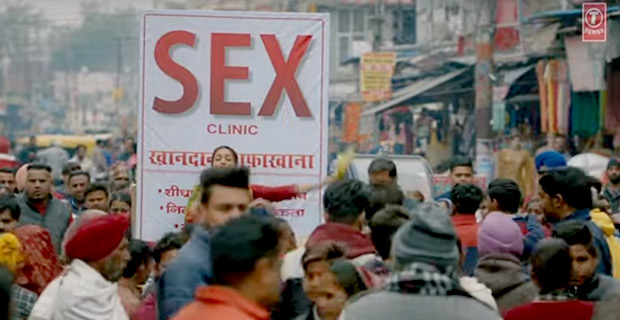 Initially, the actress was confused about whether to accept the role or not. "When they told me the one-liner of the movie, which was about a girl Babita (Baby) Bedi, who is a medical representative and inherits a sex clinic and she has to run it, I wondered why are they even approaching me for a film like this? Where my track record is concerned, I have only done family films, which I can watch with my own family. My main concern whenever I sign a film is will I watch it with my family or not, so, I was very confused whether to accept it or not. But when they came and narrated the entire subject to me, I was floored. I can say with immense pride that Khandaani Shafakhana is a movie that I will take my family, my entire extended family and everybody I know. Everybody must watch this film, right from kids to adults and I am sure that they will love it and get to thinking that what we are trying to say is so true. I am really happy that we are getting to do these kind of films like Vicky Donor, Shubh Mangal Saavdhan etc. but there's always been a male protagonist so I am really proud of that I am the first actress to do a film like this which touches upon a bold subject with a message put across in a quirky, fun way and it's being directed by a female director."
BOLLYWOOD NEWS
Catch us for latest Bollywood News, New Bollywood Movies update, Box office collection, New Movies Release , Bollywood News Hindi, Entertainment News, Bollywood News Today & upcoming movies 2020 and stay updated with latest hindi movies only on Bollywood Hungama.