There's a Bollywood perception that it takes you a long time to say yes to a movie…
You know me for so many years and we have been talking about it right from the beginning. It doesn't take me long to say yes as people perceive. Sometimes if an idea speaks to me and I like it, I am pretty spontaneous about knowing whether I want to be a part of it or not. That's been my story most times. It's as simple as – I like it so I said yes. In fact, probably I have not sat, mulled over and thought through for a lot of my choices in my career. I have not thought like what does it mean for my career or what my role individually per se as the female actor in this movie? In fact I have not looked at most movies like that right from the beginning. That is why I guess I don't know if I bore my audiences by constantly referring to Iruvar but I keep reiterating that first choice in itself pretty much announced my approach to my work, that I was working with the director I wanted to work with – Mani Ratnam. After first telling me the idea and explaining to me about this female character whose narrative was going to span the 30 years of her life with such a vast trajectory of life experiences. All sounded very exciting to me a newcomer who was joining a turf she was clueless about and immensely challenging from a filmmaker of that caliber. Today I know him so well personally that I can say it was very flattering at that time that you are entrusting me with this kind of diversity in a character.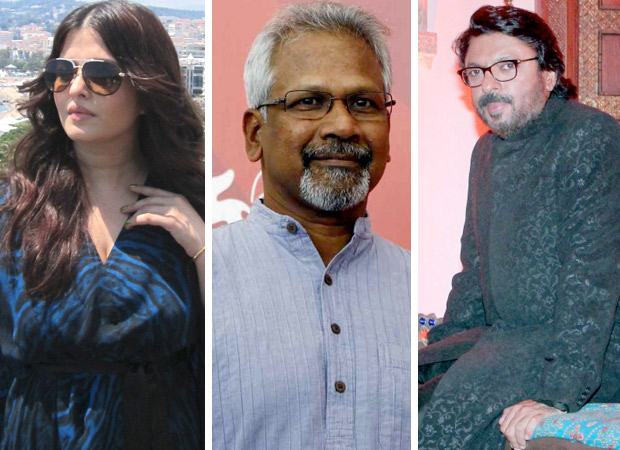 So you must have been excited that someone like Mani Ratnam approached you for your debut film?
Yes of course but a couple of months later when I meet him again he says, 'actually now there's a bit of tweak and change and it's not going to be that huge a role and you are thinking 'Oh my God! (crush) Really? You don't have the faith' in your heart and he's going 'No there's a change in the political scenario so there's a change in the way I'm going tell the story so now it's going to be called Iruvar and going to be largely about these two male characters and you are very integral to the narrative but this is going to be my storytelling so I asked him what's the discussion? He asked me whether I still wanted to do it and I was like yes, of course! I didn't even bat an eyelid. He looked at me and said you do realize that this is not going to be the conventional launch pad because I guess he could foresee the song and dance about me joining movies – all that drama. In hindsight I think it was very sweet and indulgent of him personally sensitively tell me, that look little girl if this is what you were looking out for, you shouldn't feel hurt that it didn't play out that way. I loved and respected him even more. I am in completely in awe of his work like a student getting to work with this wonderful teacher. I was fine because I clearly knew I just needed to learn on the go.
You have been lucky to work with some great directors…
Yes. In the process of going to work every day I recognized thank God for the clarity and choice that I was actually getting to work with this array of talent. There's nothing more precious than that. You have read about these incredible directors and you are actually getting to experience and learn that every waking day and with this perspective – with Santosh Sivan on camera, working with him on that first film, knowingly or unknowingly fashioned my working relationship with every DOP I have worked with on every film. It's as precious a relationship with me as every director I have worked with on every movie.
You have worked with Sanjay Leela Bhansali in three movies. How were the experiences?
When I was working on Sofia for Guzaarish with Sanjay Leela Bhansali, he would laugh and says, 'Now your chatar-patar will start.' But my discussions are also because I like to see what else we can do for the character. I am not thinking at that point if it's a big or small role or how much is there for me. I have agreed to do Sofia so for me she is amazing and there's so much within so what else can we put out on screen because I see so much there. There is that much written in and what can we do about that because that's the way we are discussing her. We can discuss till kingdom comes but will the view discuss all that? So let's see if that's coming out and do we want to put it out there? Likewise, with Sujju in Guru, I remember Mani sir saying as it's primarily Gurukant Desai's story there is not that much for Sujju to do but I loved the story and I wanted to do it. Sujju is someone I am incredibly proud of and I am so glad I did that movie and Guzaarish and Ae Dil Hai Mushkil apart from Chokher Bali and Raincoat. When Sanjay and I are working together, the viewer is coming with the thought that we work magically together and the pre-conception of Hum Dil De Chuke Sanam and Devdas in the back of your heads. But when you watch Guzaarish it is not Nandini or Paro in your face but Sofia and it's about Ethan (played by Hrithik Roshan).
Does lack of box office success disappoint you?
No, not in the least bit because I think that's relative to budget in a lot of movies and a lot of work that one has done. I think I pretty much answered that.
You get trolled a lot. Does it hurt you?
No, I am very grateful because the love and positivity that I get is so much more than the negativity. First, you come in prepared for that and then life is very generous and you experience the reality of that – that the two will co-exist when you come into any profession. In films, it's more on blast because of the glass bowls we live in. There will be the good and the bad, the praise and the trolling, the positivity and the negativity and the people who unabashedly love you irrespective of whatever and there will be the sharp critiquing and the criticizing so you are aware about all this as you have heard about it before you entered the turf so you experience it and learn how to deal with it along the way. I am extremely sensitive, I do get hurt and I haven't hardened myself so much but yes, I have learned to resolve all these issues when I was young and become stronger in the process.
BOLLYWOOD NEWS