Actor Gashmeer Mahajani is currently playing the role of Journalist Aditya Kumar Tripathi in popular drama Imlie. The actor began his career with P. Som Shekar's Hindi film Muskurake Dekh Zara (2010). Post that, he took a 4-year break from the industry and made a comeback with his Marathi film debut in 2015 Sanjay Londhe's Carry On Maratha opposite Kashmira Kulkarni. After a very promising career in Marathi industry and having worked on several projects, the actor switched to television in 2020 with Imlie.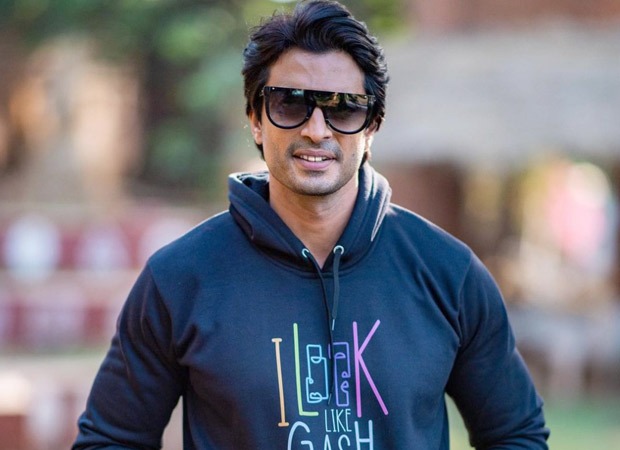 Now, in an exclusive interview with Bollywood Hungama, Gashmeer spoke at a length about his decision of heading to television. Gashmeer said, "Sometimes there are some stupid things on television but that doesn't mean that every time there's a stupid thing happening. Sometimes there are stupid things even in theatre, even in films, even in web series. So always remember wherever you go to work, largely the type of work you do, if it is significant to you, you'll do it with conviction. 30% or 20% of work, you'll always find it wrong or stupid where ever you go, not just TV, in any medium. But if you are getting to do 70-75% of significant work, you must know how to ignore that remaining 20-25%. You have to learn the art of ignoring stupidity."
He further added, "But as Aditya Kumar Tripathi in this show, the scenes which I do 80-85% I make sure that I put my efforts into it and where there is something stupid, I have to convert it into something logical and try to portray it in that way. I get the liberty to do that. The scenes in which I am not actively participating and just passive and standing aside and if there is nothing in which I'm not convinced, I am just okay with it. I just leave it, I just ignore it."
Talking about switching to television, he said, "Secondly, why I took television because during the lockdown there was no other work happening. I took this show last October when the lockdown has just opened up a little bit and some work has started. The only work which was happening was in the TV industry. So, I just took it that what else I'll do it till the time my films don't get started. At that time, I wouldn't have been able to do films in full swing like going to different cities and shooting for several hours. till that time I had to start some work. The show came up and I did the mock shoot with them and they also liked me. So, I started working on it because work has to happen, I had to step out because for 6 months I was sitting at home. So I had to work and start working. So it was a necessity also. Secondly, I started doing work and they started liking it and let me do things my way as far as my scenes are concerned. So I'm getting to the work I do."
"In terms of creativity, no medium can restrict your creativity. I'll work this way only and I'm not bothered about the medium. Many a time I get to hear this on set that TV works this way and that way only. I just ignore all these things. I actually forget them after hearing. I also don't let these things get heavy on my brain neither I think about them because that will spoil my work. If I hear them daily that TV works this way only it will ultimately spoil my craft. If any guy from the direction team comes and tell me about the working of TV Industry and asks me to follow it, I behave as if I haven't heard anything and I keep on working my way because I know that I'm doing a good job. And I know that we have to abandon that attitude as it was let us all fall down," he added.
Gashmeer says he works on TV just the same way he works anywhere else. "So, I don't think like I'm on TV, I'll work that way, I'll do the way I already do irrespective of the medium. Then you put that work on TV or you put that work in film or you put it in web series, Gashmeer's work will look the same. I don't think of the medium that If I'm on TV that I'll work badly or If I have signed up a film I'll perform better over there. It can't happen like that, how you perform is depended upon you and that is important for me. I keep hearing these things, even on sets from various departments, but I keep all these away from me. If I work, I work in an upper standard way only and wherever it is seen my work won't differ. I'll not lower my standards due to the medium. It doesn't take too much effort to do better work. In 5 hours if you can do bad work, you can do good work also in those 5 hours. For that, you don't need an hour extra or so. You only need that spark and will to do it. I have observed that due to this, people start getting boredom after doing several years of TV and they don't feel interested anymore and I don't want to develop that. Then the person should probably go and work in a bank or a call centre, not this profession. People should work with altogether new energy every day," he said.
Talking about whether he had apprehensions about doing television, he said, "Not at all, I was 100% sure that people will appreciate me. I was sure that people from the industry will like it. I knew that initially, they might not like my work but after watching even one episode on mine or even one scene of mine, they will surely love it. I had complete confidence in that. I knew that the kind of work I'll do, it will make a difference. Slowly and steadily but it will make a difference and not overnight"
Also Read: EXCLUSIVE: "I think the unapologetic attitude of Aditya Kumar Tripathi has been created by me" – Imlie actor Gashmeer Mahajani
BOLLYWOOD NEWS
Catch us for latest Bollywood News, New Bollywood Movies update, Box office collection, New Movies Release , Bollywood News Hindi, Entertainment News, Bollywood News Today & upcoming movies 2020 and stay updated with latest hindi movies only on Bollywood Hungama.