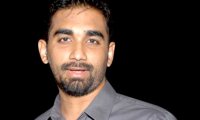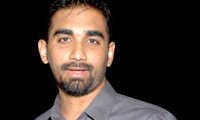 He started off as an assistant director to Mohit Suri in films like Zeher, Kalyug and Woh Lamhe. His debut directorial venture Jannat made on the subject of cricket bookies and match fixing went on to be one of the biggest hits of 2008 but there weren't too many takers for his second film Tum Mile, a love story set against the backdrop of the infamous 26 July 2005 Mumbai floods. And now director Kunal Deshmukh is back with the second installment of his super hit film Jannat.


Bollywood Hungama's Divya Rajani talks to Kunal Deshmukh about his forthcoming film Jannat 2 -a crime thriller based on illegal arms trade in North India, the film's actress Esha Gupta, his forthcoming films and more.


You had a great start with Jannat but how was it after Tum Mile did not perform that well at the box office?

Obviously, it is devastating when you put in so much time and effort in a film which was so hard to make and then it doesn't do as well as you think it should. It is a big set back, but I think it is also a learning experience. When a film does well your judgment gets clouded by the praise but when a film doesn't do well you suddenly come crashing down back to reality and figure out what you did wrong and what you can do better.


Why the title change from Informer to Jannat 2?

The Bhatts felt that Informer gave it a feel of a cop film, which it is not. We also felt that we should revive the Jannat series and I felt that if anyone has to do it then it should be me, so I grabbed the title.


Tell us something about Jannat 2.

Jannat 2 is the story of this lovable street brat Sonu Dilli KKC-Kutti Kamini Cheez, who buys and sells locally made guns and weapons. The story is about him falling in love with a girl who is from a completely different level of society and what he is willing to do to get that girl.


How is Jannat 2 different from Jannat?

I think that the setting is completely different but for the cinema going audience that liked Jannat, the fundamental pillars, the building blocks and the entertainment quotient is the same. We have tried to package the film, the love story, songs, dialogues and a great character in a new world.


What or who is your inspiration for the script of Jannat 2?

Whatever is happening in the country is the main inspiration behind my scripts. I think as a filmmaker your stories are shaped up by what is happening around you in your country. Urban crime is on the rise and deaths because of illegal weapons are ten times more than terrorist related deaths. This is a subject that was in the air and if not me, someone or the other would have made a film on this subject very soon.


After Jannat and Tum Mile, why have you repeated Emraan Hashmi again?

It is great to work with him. We are friends and have this great level of comfort. He was a part of the first Jannat and he knows what goes into the romantic hero of a film like Jannat. Now when you have access to a star like Emraan it would be foolish not to use him, which is why I choose to work with him again.


Where is Jannat 2 shot?

The film is shot completely in Delhi. Shooting in Delhi was madness, whether it was shooting at Purani Delhi or Paharganj. Just the crowd and handling the crowd was extremely difficult.


Emraan is very popular in Delhi so how did you manage the crowd there?

We just couldn't manage the crowds. It was chaotic and extremely difficult to shoot.


Initially Prachi Desai was to play Emraan's love interest in the film. Why did you replace Prachi with debutante Esha Gupta?

The Bhatts decided to step up the sensuality in the film. When we first narrated the script to Prachi Desai, there were no lovemaking or kissing scenes in it. The Bhatts wanted that and Prachi was very clear that she was not willing to do that so we decided to part ways.


How did you discover Esha Gupta?

Esha had come to Vishesh Films office. Mr Mukesh Bhatt had met her and was planning to cast her in one of his future films and it just happened that the timing coincided and he said ok if Prachi is not going to be a part of this film why don't you meet this girl and check her out. She was very good in the screen test and so we decided to cast her.


Tell us something about her performance.

It is unbelievable for a first time actress. There is confidence in her performance. She is phenomenal with her language skills. She thinks in Hindi and is good with the language which helps a lot.




How is her chemistry with Emraan?

It's fantastic. For a new pair their chemistry is quite hot and sizzling. If you have seen the songs, you can see that they look really nice together and there is something really warm about her.


Randeep Hooda plays a cop in the film, could you tell us something about his role.

Randeep Hooda is the counter point in the film. He is as important to the film as Esha. He plays someone who is hell bent on destroying the world of illegal guns and so he is like an opposite of Sonu Dilli. It is a great role for him and he has performed par excellence.


Who was the brain behind 'Sonu Dilli-KKC' marketing campaign?

When the Fox team (our co-producers) saw the film, they said that what is brilliant about this film is Sonu Dilli KKC and let's try and pitch his story out. So kudos to my marketing team, who thought about the campaign and overnight transformed the character and took him off screen. We have done outdoor banners, rickshaw backs, kiosks, twitter handles, facebook, etc. So Sonu Dilli has taken a life of his own.


How do you react when people say that the posters of Jannat 2 have been inspired by the posters of the Hollywood film The Mechanic?

Not at all, my posters are not even out and I don't know what people are talking about. My only posters that are out are that of Sonu Dilli KKC, which is a mid shot of Emraan Hashmi so I don't know what people are complaining about.


IPL bosses have stalled Jannat 2 promotions at IPL...Your comments

I think it is kind of stupid because IPL is cricket and entertainment. If IPL is to use Jannat to push a match it would benefit me as well as IPL. Instead of looking at each other as competitors it will be better if we were to look at each other as two forms of entertainment where we can co-exist.


Tell us about any interesting incidents on the sets.

In Purani Delhi, one day when Emraan tried to leave the shoot early, he got lost while walking in the lanes. Luckily there was a bouncer with him who walked him to the Chandni Chowk Police Station. Emraan sat there till the car came and picked him up.


What are you working on next?

As of now nothing, I am just waiting to see how this film does and then I will take it from there.