Pyaare Lal (P.L.) Santoshi was one of the leading writers, lyricists and directors of Hindi films. In the forties and fifties, he was the maker who directed Dev Anand in his first ever film, Hum Ek Hain for Prabhat in Pune, a film produced by Babulal Pai, with Kamlabai Kotnis as Dev Anand's heroine. The film had not made any difference to Dev Anand's career, except for his finding a very good friend in Guru Dutt who was destined to be one of the greatest filmmakers of the world.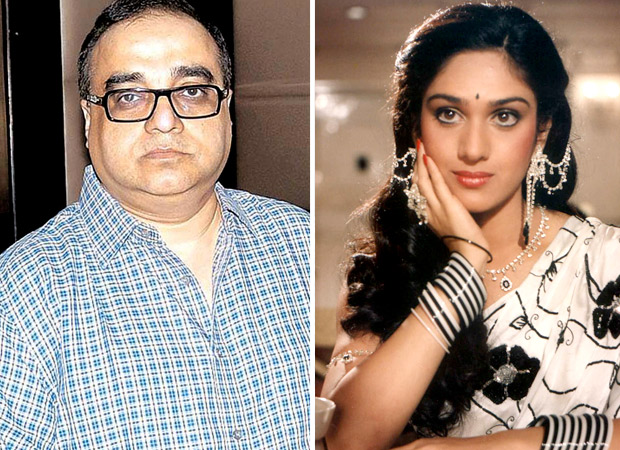 Santoshi continued making other films, but kept meeting with failure all the time till he reached a stage when he almost went bankrupt. One of the reasons also due to him being a very romantic man, who even had two wives; one of them a Tamilian, who gave him a son whom they named Rajkumar. Rajkumar grew up to be a very great fan of his father and decided to be a filmmaker. The family was living in Thane because they couldn't afford to buy even a rented house in Mumbai.
One morning, Rajkumar left Thane for Mumbai without knowing his destination. He somehow reached the office of Manmohan Shetty who had started encouraging young filmmakers to make films that were different from the routine commercial films. Shetty told the young Rajkumar that he was only a producer and that his friend, Govind Nihalani was about to start a new film called Ardh Satya and that he could try his luck with him. Rajkumar went up to first floor and literally banged against the glass wall and one of the assistants exclaimed, "This young man has made it with a bang even before he can start". However, it took Govind only a few minutes to recognise the potential in Rajkumar and he offered Rajkumar a job of a junior assistant director.
It was during the shooting of Ardh Satya that word spread in the industry about a very good and talented assistant director who was working with Govind. And one of them who took real interest in him was Sunny Deol, who specially drove down to wherever the assistant was shooting to see him at work. Sunny was so impressed with Rajkumar that he decided and even told his father, Dharmendra that he was going to have the young assistant as the director of his first film as a producer which was ultimately to be named Ghayal, and Meenakshi Sheshadri was signed to play Sunny's heroine in the film.
The film took more than three years to make and one day Dharmendra who paid a surprise visit to the sets of the film, lost his cool and shouted out, "Oye putar, tu kya Mughal E Azam bana raha hai?" Dharmendra had to wait only for a few months more to be proud of Sunny for making a film like Ghayal, which went on to become not only a very big hit, but a cult and a classic film. With just one film like Ghayal, Rajkumar Santoshi had established himself as one of the ten best directors of Hindi cinema and then there was no stopping him.
Among the many films he directed were other popular films like Andaz Apna Apna, Ajab Prem Ki Gajab Kahaani and Damini. Little did anyone who worked with Rajkumar, Meenakshi or her family know that Rajkumar, like his father, was also a romantic and had madly fallen in love with Meenakshi. He tried every possible way to let Meenakshi know how much he loved her and what all he could do to prove his love for her. But what he did once was something which no Shah Jehan, Romeo, Majnu or Farhaad could do.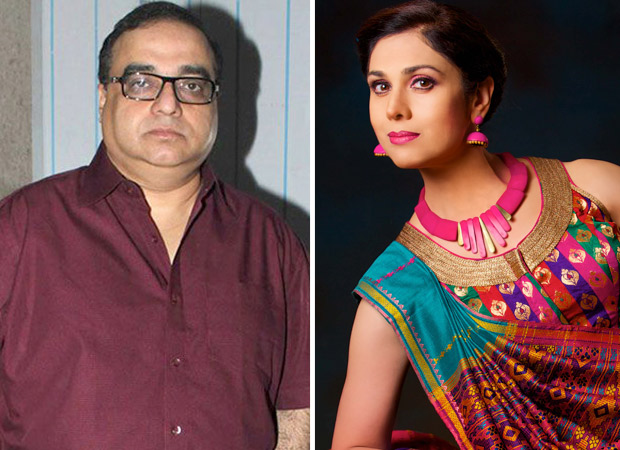 Rajkumar announced a big film called Dil Hai Tumhara with Sunny Deol and Meenakshi Sheshadri in romantic roles for a change. He wanted to have the muhurat of the film in a five star hotel in Bangalore, so he made his friend and producer Shakeel Khan book an entire Jet Airways flight and an entire five star hotel in Bangalore.
Almost everyone from the industry was on that flight and every room and seat in the hotel was booked in the name of all the celebrities from Bombay and other places. Throughout the flight and all through afternoon and evening, rumours were rife about Rajkumar and Meenakshi either getting married the same evening or having the engagement ceremony in the evening and the marriage the next morning.
To add to the suspense, there was a set of a wedding mandap put up in the main hall of the hotel. The media had a filled evening making up stories about an event which ultimately turned out to be just a short from a film called Dil Hai Tumhara which was planned never to be made. It was all one man's imagination running riot only to show how much he loved his woman.
Rajkumar and Meenakshi however continued to work in Damini which again had Sunny and Meenakshi and Rishi Kapoor. Like I was there on that flight of fancy to Bangalore, I was also invited to the shooting of a song for Damini, in Bangalore. There was nothing much to cover about the shooting of the film, which was only a romantic song between Rishi Kapoor riding a cycle with Meenakshi. I realized why Santoshi had taken me to Bangalore only when he asked me to drive with him in a car which he was driving himself all the way to Bangalore and back to the location.
All through the journey to Bangalore and back, Santoshi talked about his undying and unflinching love for Meenakshi and after every few minutes, he kept saying that Meenakshi was willing, but it was her 'mummy' who was the villain who was causing all the obstacles in their love bearing fruit. I heard him out because I knew how a mad lover's heart first and mind later worked when two people were so very passionately and obsessively in love....
Damini was perhaps the only film for which Meenakshi won all the critical acclaim and even prestigious awards.
And that was the end of one more love story which could have been a great love story, but alas!
Meenakshi got married to a South Indian businessman called Moodbibri and Santoshi married Manini, a woman who was much more beautiful than all the heroines of the times. Santoshi however seems to have lost that magic touch and has been out of action for quite some time. And he who was once the wanted one of every big star from Amitabh Bachchan to any of the Khans and Kumars is now staging a comeback with Namakshay, the younger son of Mithun Chakraborty.
Ye pyaar bhi kya gajab cheez hai, bade badon ko nikamma karke chhod deti hai kabhi kabhi....
BOLLYWOOD NEWS
Catch us for latest Bollywood News, New Bollywood Movies update, Box office collection, New Movies Release , Bollywood News Hindi, Entertainment News, Bollywood News Today & upcoming movies 2020 and stay updated with latest hindi movies only on Bollywood Hungama.