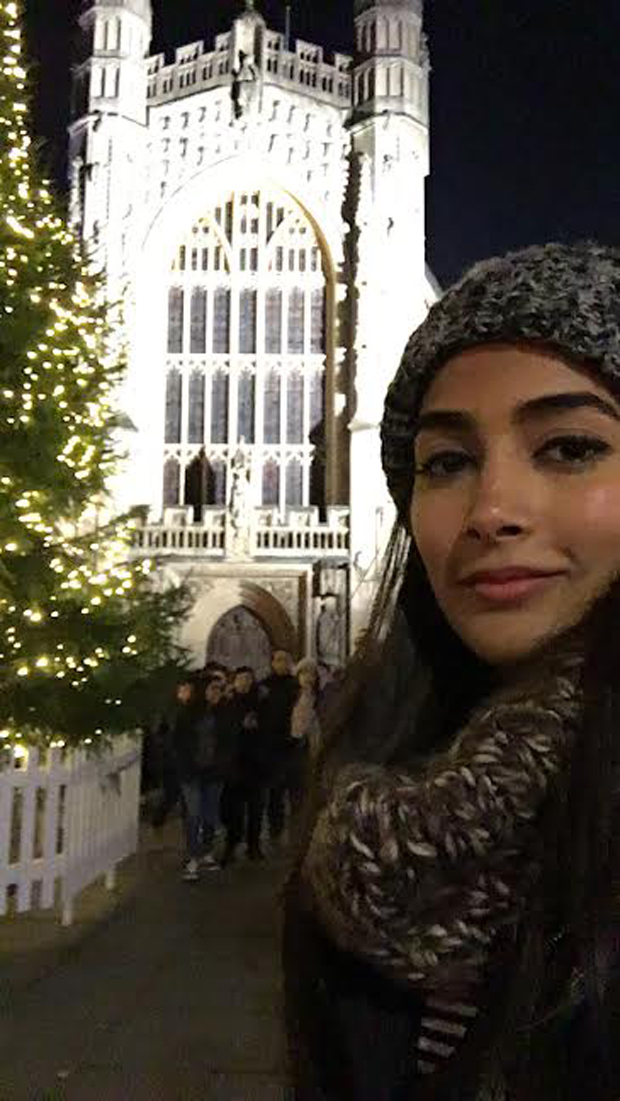 Readers may know the stunning Pooja Hegde as the girl who made her debut opposite Bollywood's Greek God Hrithik Roshan in the period film Mohenjo Daro. Not many know that, she was also crowned as the second runner-up at the Miss Universe India 2010 competition.
It is the same Pooja Hegde, who is having a time of her life in the historic place of Bath City. She had gone there with her family for celebrating her well-deserved Christmas holidays.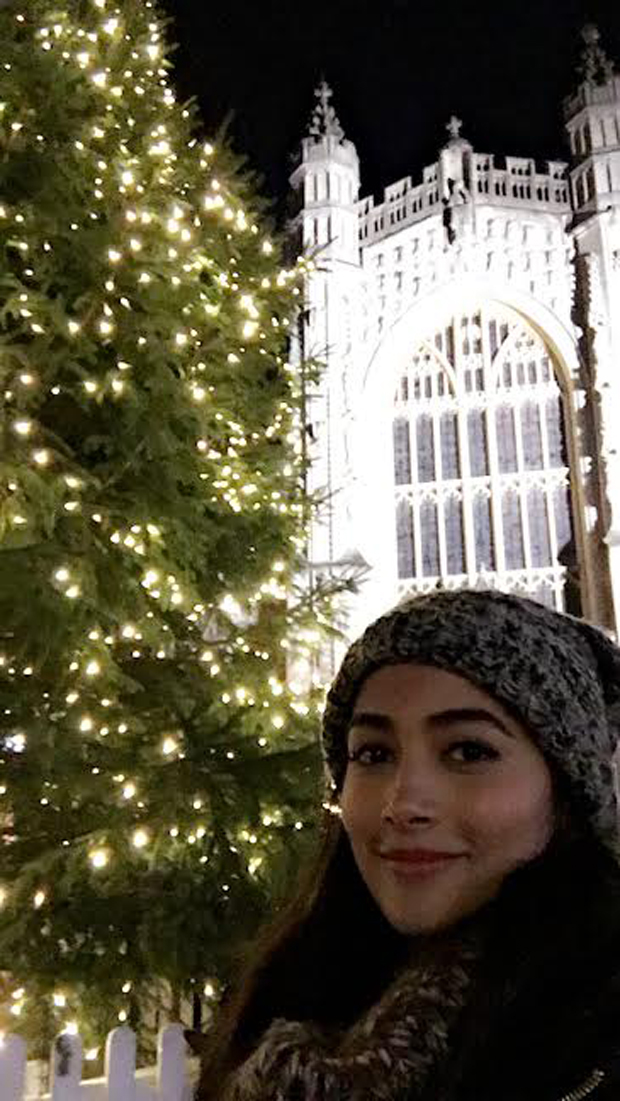 Speaking about her trip, Pooja Hegde said, "It's a great place. It was time for me to switch off and get into the holiday spirit. I had got to unwind and enjoy being a traveller. I indulged myself (with my family) in sightseeing around London, made a trip to Oxford and Bath City. There's so much to do while in London. I am hoping to spend the rest of my trip in the city and see all the other attractions. Maybe, do the Thames River cruise and go to Greenwich and stand on the time line." When asked about how she rang in her New Year, pat came the reply, "I watched the fireworks with friends and family from the Big Ben, London eye side".