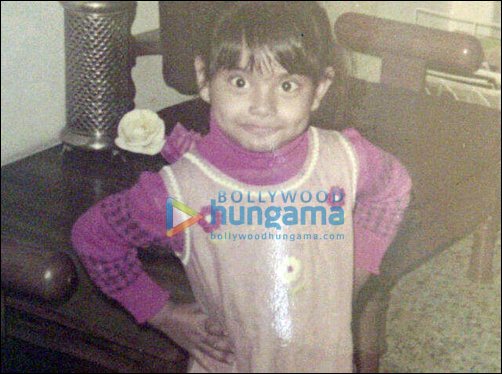 Could you guess who the cute little girl in a pink dress in this picture is? Well, it's none other than the very hot and sizzling
Bipasha Basu.


Bipasha looks extremely cute and adorable in a dark pink T-shirt and baby pink tunic. She is also seen sporting a fringe.


Sharing this picture on her twitter page, Bipasha tweeted "This was me!Reallllllyyyy a naughty kid!Ppl called me 'Lady Gunda'!"


In her childhood days, Bipasha Basu did not like boys and was a terror to them. She used to carry a stick when roaming in her colony, and if any boy
misbehaved, she would teach him a lesson. Hence, the boys had nicknamed her 'Lady Gunda'.