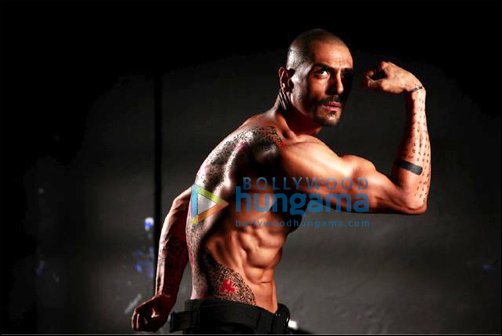 In the recently released Shah Rukh Khan starrer Ra.One, a lot of people loved Arjun Rampal who played the menacing villain to perfection. As Ra.One, Arjun looked lean and mean and viewers wished to see more of him. Arjun's look was highly guarded up until the release of the film and when viewers finally saw him on the big screen they were stunned.


The actor too seems to be enjoying all the adulation coming his way. Arjun tweeted, "Good morning, want to thank all of you for all the love you give me, thank you for loving Ra1 will post some pics no one has seen soon. Love"


We are sure these pics posted by the actor will be loved his fans world over.