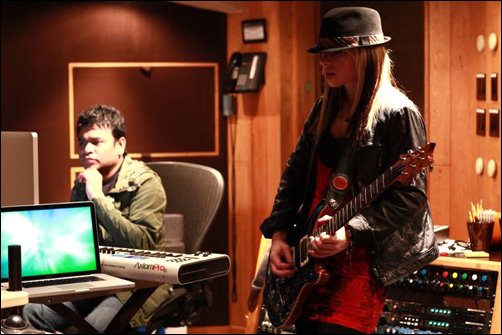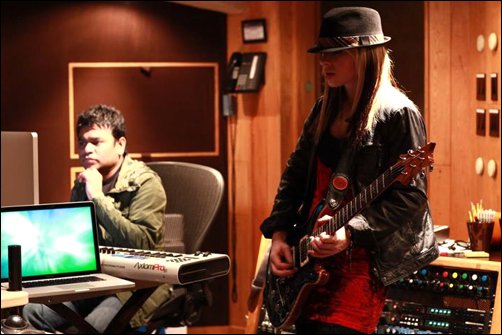 The music of Rockstar composed by Academy Award Winner A.R.Rahman has already caught on like wild fire. While 'Sadda Haq' has become the youth anthem of sorts, the other tracks too are finding flavour with the audience.


One of the highlights of 'Sadda Haq' is the guitar piece by international guitarist Orianthi. For those who don't know, Orianthi is an Australian musician, singer-songwriter and guitarist. She has worked as a guitarist with the likes of the late Michael Jackson. In 2009, she was named one of the 12 Greatest Female Electric Guitarists by a leading magazine.


This picture shows Orianthi jamming with our very own A.R.Rahman during the recording of the song 'Sadda Haq' in Los Angeles. Indeed a picture perfect moment!