On June 29, 2018, when the much-awaited Sanju hit the marque, it became evident that it's a very well made flick with loads of entertaining and touching moments. What left the trade and industry divided is whether the audiences would accept this flick and the way controversial actor Sanjay Dutt is portrayed. Writers Rajkumar Hirani and Abhijat Joshi and director Hirani have shown his dark side for sure but at the same time, many sensed that an attempt has been done to show him largely innocent, especially in the legal case that he got embroiled into. This became the butt of many jokes and memes on social media. Also, the manner in which Dutt's daughter Trishala and other important events of his personal life were conveniently skipped also seemed a bit odd for a section of moviegoers.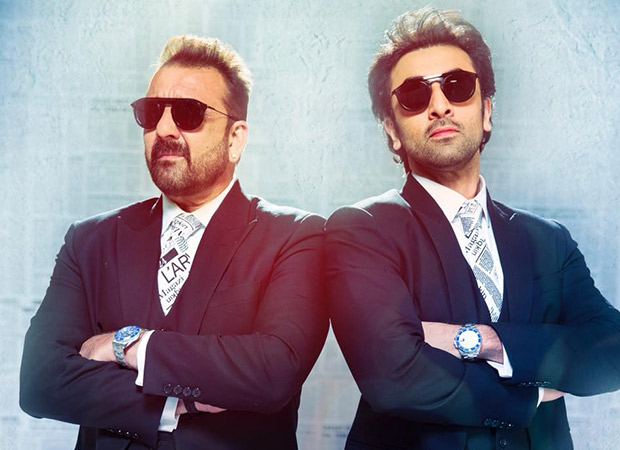 Despite these shortcomings, Sanju enjoyed tremendous appreciation from the audiences on the whole. The buzz was already sky-high pre-release and it sustained very well even after it was out. It was a pleasant surprise to see the film having a glorious run and even entering into the Rs. 300 crore club in its third weekend itself! Only 6 other Hindi films were a part of this club before Sanju became the seventh member and this was no easy feat. The film worked pan-India with the young, old, urban moviegoers, rural audiences all coming together to give this film thumbs up.
The big question that now emerges is that has the audiences forgiven Sanjay Dutt for keeping arms in his house, a crime that eventually led to his jail sentence? Well, there's no clear answer to this and the opinion is divided. An important factor to consider is that people saw Sanju as a human drama and not exactly as a biopic.  Since the younger generation does not know much about the reality since the case is 25 years old now, they have taken the movie as pure entertainment and not validation of Dutt's innocence. Sure, he kept the gun but never used it on anyone or that he didn't commit any anti-national activity. The allegations that RDX was kept in his house was also never proven with the Court clearing these charges. And most importantly, he accepted his mistake and served his time in jail. Comparisons were made to a certain actor who have allegedly committed more than one crime but never admitted to it. Hence, they feel that at least Sanjay Dutt was honest enough and accepted whatever punishment was given to him. The sequence in the film wherein the toilet in his cell overflows moved them and made them feel bad as to what all he had to go through. Even his fight with drug addiction was nothing short of a miracle and a great victory, which overjoyed these moviegoers.
Sanju however is essentially a father-son story and this is one of the most beautiful parts of the film. One of the most emotional sequences is when Sanjay Dutt writes a heart-warming speech for his father. He's about to recite at a public event but he's not allowed to do so. In anger, he comes home and refuses to read the speech in front of his father in his room. The next day, his father passes away all of a sudden. Sanjay's world comes crashing down as he never gets a chance to thank his father and tell him how much he meant to him and these were the contents of his speech. This bit left audiences teary eyed as they could relate to it so well. A lot of men have trouble expressing their love to their fathers. A few remembered their own experience with their deceased dad and wished if they had poured their heart out when he was alive.
Then Sanjay Dutt's bond with Kamlesh Kanhaiyalal Kapasi aka Kamli is the surprise of the film and worked big time. Everyone who saw the film, even those who didn't like it, wished that they had a Kamli in their life. The film shows how the bond between the two deteriorated due to a misunderstanding and this again is something that happens in real life as well. But Sanju's idea of getting his bestie back in his life, even though he was in jail, is quite unique. The finale brought a smile on the faces of the people as he has an emotional reunion with Kamli, yet again making people wonder if they hopefully could also get back with their estranged friend.
Ultimately, the impact also grew manifold because of Rajkumar Hirani's expert direction. Even the writing is top-notch. It's difficult to say if the audiences would have reacted the same way had someone else directed this flick. Execution counts a lot and comparisons can be drawn with the latest release Soorma as well. Despite boasting of an incredible and inspiring true story of hockey player Sandeep Singh, it failed to work its magic because the direction is very weak. Sanju on the other hand is quite smart and Hirani did the balancing act quite well. He showed his dark, evil side of how he consumed drugs even when his mother is on deathbed and the way he spoiled his relations with the lovely Ruby. Also, the way he sleeps with Kamli's girlfriend was also quite questionable. But Hirani ensured that he didn't make him completely villainous and pushed the envelope just till the correct extent.
Of course, credit should also go to Ranbir Kapoor. He took the film to another level. There was tremendous curiosity to see how he has played someone like Dutt who's around and popular (another factor why audiences flocked to see the film). And Ranbir came out with flying colours. Vicky Kaushal too is unforgettable while Paresh Rawal is also remarkable.
Despite being impressed with the way Sanjay Dutt fought his battles, he doesn't come across as an inspirational figure. When one sees a Bhaag Milkha Bhaag or a Mary Kom, one wishes if we or our child could become like them. This type of sentiment doesn't come in case of Sanju. The audiences may or may not have accepted Sanjay Dutt's innocence but they have definitely accepted the film!
BOLLYWOOD NEWS
Catch us for latest Bollywood News, New Bollywood Movies update, Box office collection, New Movies Release , Bollywood News Hindi, Entertainment News, Bollywood News Today & upcoming movies 2020 and stay updated with latest hindi movies only on Bollywood Hungama.