Followed by the massive uproar created by sexual harassment incidents being reported by renowned actresses, anonymous film fraternity members and also writers and other team members, the names of many men have made it to the list of the accused. Amongst them are Nana Patekar, Vikas Bahl, Sajid Khan and others. Followed by that, veteran actor Alok Nath not only had charges like sexual harassment levelled against him but also that of rape. Sajid Khan has walked out of his directorial Housefull 4 post allegations of harassment against him. Also, his cousin Farhan Akhtar and sibling Farah Khan have taken to Twitter to share their feelings about Khan's behavior where they have asserted to condemn his behavior if the truth against the allegations are proved.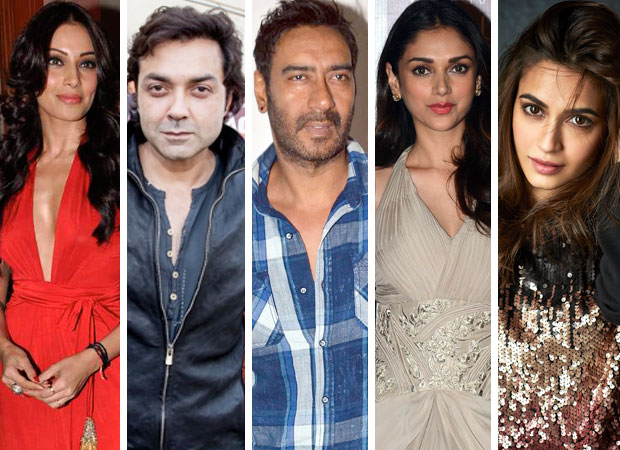 But that was not all! Many Bollywood celebrities have come out to extend their support towards the #MeToo movement where they have shared messages of retaining solidarity amongst women in the fraternity and have also encouraged more women to speak up against the issues they faced in the industry. One amongst them was Bipasha Basu. The actress started off by applauding Tanushree Dutta for her courage to speak up against a popular actor like Nana Patekar and condemn his behavior in public!
Bipasha Basu:
Kudos to #tanushreedutta ????...because of her so many women have the courage to speak out against these men who take advantage of women ...owing to their fame, power and clout.

— Bipasha Basu (@bipsluvurself) October 12, 2018
However, the matter didn't end there! Followed by that, when someone from the same platform, urged Bipasha to share her story, the actress had a cryptic message as her response. Without naming anyone, here's what Bips had to say:
Bipasha Basu:
I was told by all nt 2 say anything 2 him n stoop to his level- so I quietly finished my work as a professional and explained my stance to the producers .. that I couldnt associate myself with this film anymore as I could lose my temper any moment.

— Bipasha Basu (@bipsluvurself) October 12, 2018
While Bipasha Basu continues to maintain her silence on any further details on the said thing, a few Bollywood celebrities have urged more support to women who have decided to speak up against the injustice and crimes they are facing. Here are the list of celebs who have put forth their opinion on the ongoing #MeToo movement in India.
Bobby Deol:
— Bobby Deol (@thedeol) October 12, 2018
Ajay Devgn:
I'm disturbed by all the happenings with regards to #MeToo. My company and I believe in providing women with utmost respect and safety. If anyone has wronged even a single woman, neither ADF nor I will stand for it.

— Ajay Devgn (@ajaydevgn) October 12, 2018
Director Raja Krishna Menon:
Well said. We need every star to come out against predators and support the movement for gender nuetrality / equality in the industry #metoo https://t.co/jO0Ch9gipy

— rajakrishna menon (@RajaMenon) October 12, 2018
Aditi Rao Hydari:
Slow clap for the dizzying heights of hypocrisy... People who are clearly guilty of major harassment giving gyaan on the #MeTooIndia movement...

— Aditi Rao Hydari (@aditiraohydari) October 12, 2018
Kriti Kharbanda:
#metoo @IndiaMeToo pic.twitter.com/w4pGWVL8io

— kriti kharbanda (@kriti_official) October 12, 2018
Kriti Sanon:
As a woman and as an actor i fully support the #MeToo movement and i'm so glad that women are speaking up! It's high time that we as an industry introspect a bit and make this industry a safer place for everyone!

— Kriti Sanon (@kritisanon) October 12, 2018
Rakul Preet Singh:
Extremely disturbed by the incidents coming out. It takes immense courage to speak up and I support all the women who have come ahead and shared the horrible experiences they have had to go through! So glad that everyone is standing united ! More power to all! #MeToo

— Rakul Preet (@Rakulpreet) October 12, 2018
Taapsee Pannu:
More than the names it's the description of the way things happened is what is disturbing me the most. Makes me have this terrible feeling that we have discovered only the tip of this iceberg. #Metoo

— taapsee pannu (@taapsee) October 12, 2018
Siddharth:
If the accuser names herself, you say she's doing it for attention. If the accuser stays anonymous,you question her authenticity. The identity of the accuser is not relevant. That she chose to identify her abuser publicly is! Courage & closure supercede all else. #TimesUp #MeToo

— Siddharth (@Actor_Siddharth) October 9, 2018
Adhyayen Suman:
A lot of people asking me to share my #metoo story..iam sorry but when I did that 2 years ago I was shamed and humiliated...my parents whom I love the most had to listen to some obscene things on National tv ..I was clearly told that a guy with a failed career doesn't

— adhyayen suman (@AdhyayanSsuman) October 12, 2018
Director Reema Kagti:
Yes, am sure many more women will rise to the occasion because one thing is clear from the tip of the iceberg. Sexual harassment is rampant inspite of it being a crime. It's a scourge against working women. I hope Indian society embraces the #MeToo movement to fix this wrong.

— Reema Kagti (@kagtireema) October 12, 2018
Twinkle Khanna:
Hearing stories,identifying in different ways has led to a churning within,long conversations,talking to my mom too about all the things we internalized as working women.Scabs picked at hurt again but it is worth it.A shout out to all the brave women making the world safer #MeToo

— Twinkle Khanna (@mrsfunnybones) October 10, 2018
Richa Chadda:
Men,if you've had a good run/life/career, don't ruin it by questioning another person's #MeToo experience. You'll end up on the wrong side of history. No girl wants such "publicity". These stories are a word of caution so others aren't abused and culprits are outed!

— TheRichaChadha (@RichaChadha) October 11, 2018
Huma Qureshi:
All hail #MeToo But Sisters , pls don't make false allegations & derail what is an extremely crucial movement. Also not every pass / flirtatious chat = assault . Know the difference and allow an open/safe space to those who have long waited to be simply heard.Just the truth pls????

— Huma Qureshi (@humasqureshi) October 9, 2018
Dia Mirza:
I am so sorry you had to go through this @karishmau. With you in support. #MeToo https://t.co/XWcwJLB7cR

— Dia Mirza (@deespeak) October 12, 2018
Raveena Tandon:
What defines harassment in a workplace?The fact that many industry wives/girlfriends are silent observers or instigators, when actor husbands destroy the actresses careers after the chase and flirtation is over,have them replaced with other potential targets?

— Raveena Tandon (@TandonRaveena) September 29, 2018
Lisa Ray:
I stand in solidarity the #metoo movement in India and the juggernaut of truth telling that has been suppressed for too, too long. The enemy of suppression is giving voice to our wounds and injustice. Each voice adds weight until the world will tilt, giving power to our girls.

— Lisa Ray (@Lisaraniray) October 11, 2018
Ayesha Takia Azmi:
Want to show my support and pride for the #MeTooIndia movement. As a woman and an actor I'm so proud to see these strong women speak up finally and pave the way for others to have strength to come forward!

— Ayesha Takia Azmi♡ (@Ayeshatakia) October 13, 2018
Gul Panag:
I see a lot folks, men & women, counter those #MeToo victims who are outing their tormentors after an 'extended' period saying that there was always a choice to walk away, that strong women give it back , why speak up now, when they were 'complicit' & 'agreed' to be exploited ...

— Gul Panag (@GulPanag) October 13, 2018
Sophie Choudry:
Also for women who have willingly agreed to compromise to further their career, pls don't jump on the #metoo bandwagon. You had the choice to walk away. You didn't. Don't u dare put yourself in the same category as women who have been sexually abused/ harassed by men in power!

— Sophie Choudry (@Sophie_Choudry) October 13, 2018
Also Read: Vikas Bahl's ex-wife BLASTS Kangana Ranaut; questions media's coverage of #MeToo
BOLLYWOOD NEWS
Catch us for latest Bollywood News, New Bollywood Movies update, Box office collection, New Movies Release , Bollywood News Hindi, Entertainment News, Bollywood News Today & upcoming movies 2020 and stay updated with latest hindi movies only on Bollywood Hungama.