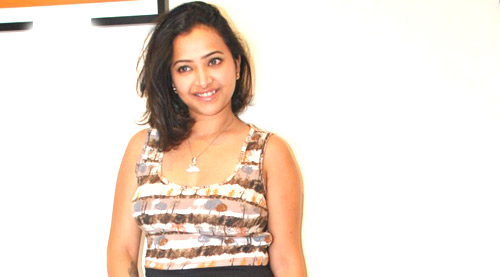 Glamour holds an irresistible attraction. A huge number of aspirants flock the glamour industry every day. Very few make it. There are very few stars in the sky of fame that shine bright. What happens to the rest? "Hope springs eternal in the human breast," said Alexander Pope and it is very true for the 'strugglers' who keep fuelling up their hopes of making it big in the glamour industry. How do they sustain in the merciless city of dreams that demands constant money for their survival?


National Award winning actress Shweta Prasad was trapped in a sting operation by a Telugu news channel recently which exposed how she sold her body to sustain her family. There's a huge outcry on how the businessmen who paid her money ought to be exposed and how she was a victim. There's no doubting that Shweta has delivered exceptional performances in Makdee and Iqbal. But, didn't she have any other option other than selling her body? It is obvious that Shweta isn't the only one who has been involved in prostitution in the glamour industry. Prominent journalist-columnist Shobha De in an article in Mumbai Mirror (September 6, 2014) stated, "Why pick on a comparative non-entity like Shweta when there are hundreds of high profile, prominent, top bracket stars indulging in the same 'dhanda'? It's an open secret in Bollywood as insiders snigger about the 'rate cards' doing the rounds. Some of the featured names would make most people roll over and die of shock!"


A noted crime reporter, on condition of anonymity told me how several item girls, starlets, small time actresses (film and television) regularly indulge in flesh trade. They have a life style to maintain so that they stay in reckoning. This involves a decent rented flat in suburbs, a car, a driver, make up and good clothes. Work isn't pouring all the time for them. Their managers double up as pimps and the fact that these girls have had some sort of connection with the glamour industry, automatically hikes up their price. The recent phenomenon, as per this crime reporter, is the demand for young handsome boys who've had small roles in films, TV serials or music videos. They serve the corporate women, film producer's wives and even film industry professionals (with homosexual or bi-sexual inclinations).


Shweta's incident has spiraled the moral police in a tizzy as they are busy analyzing the reasons why she indulged in flesh trade. The moral police also want the names and faces of the businessmen to be made public who utilized her services. What purpose will it serve, if the businessmen are exposed? There must be many such perverts who must be indulging in satisfying their fantasies. As long as the supply is there, the demand will exist. At the end of the day, Shweta indulged in prostitution with her own free will. Most of the actors/actresses who are reportedly indulging in flesh trade are doing so out of their own free will and a desire for a better living. They are not being forced into it. At the same time, there are several actors/actresses who don't resort to the easier ways of achieving fame-n-money. They constantly hone their talent, develop solid relationships, friendships, relentlessly persist and display patience. Success does kiss feets of a few. For others, they gracefully opt for other professions leading happy contented lives. It's all a matter of choices one makes. You have to take responsibility for your actions and bear the consequences.


We at Bollywood Hungama genuinely hope that the film industry will help Shweta Prasad in reviving her acting career. Hansal Mehta has promised to give her a role in his next film. We hope it becomes a reality and is not a publicity stunt. For, everyone is talking about her right now, but a few days down the line, media will hop on to the bandwagon of another-juicy-story. Moreover, the film industry as a unit must be far more cohesive than what it is. Individual actors/filmmakers help out the needy people from within the industry but things ought to be more organized. The various film associations ought to be far more pro active than what they are in achieving greater transparency and steps must be taken to help out-of-work actors/actresses.


The underbelly of entertainment world might be dirty at times even though it looks colourful from outside, but the fact remains, The Show Must Go On! Choose your own destiny or get sucked into the vortex of oblivion...
BOLLYWOOD NEWS
Catch us for latest Bollywood News, New Bollywood Movies update, Box office collection, New Movies Release , Bollywood News Hindi, Entertainment News, Bollywood News Today & upcoming movies 2020 and stay updated with latest hindi movies only on Bollywood Hungama.