Fair & Lovely the long-in-use cosmetic cream for women claiming to lighten the skin complexion has dropped 'Fair' from its brand name. Bollywood's prominent actresses, many of them proudly dark in complexion, react.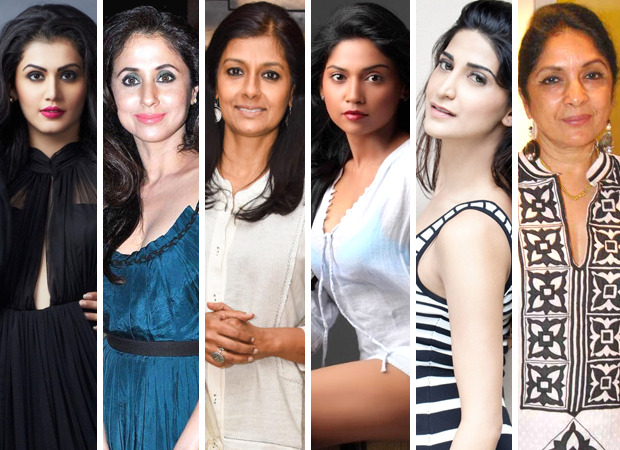 Taapsee Pannu: "I am glad they have taken one step towards this direction. And from here on I hope they do enough in their capacity to make their customer also understand that fairness has got nothing to do with being lovely."
Urmila Matondkar: "The belief that fair is lovely needs to be lifted from people's minds, and not just from slogans. But it's a good start towards a process that's going to be long and hard."
Nandita Das: "While the move may be more symbolic, as there is no mention of discontinuing the product, just the change in messaging is still a big step forward. In India, many brands spend hundreds of crores of rupees to spread the deeply problematic message of fair being lovely, in a largely dark country. So, when the market leader changes track, it needs to be welcomed. At the very least, it will lead to an even wider debate."
Usha Jadhav: "It is a 'fair' decision' A welcome step in a long battle against colour prejudice. I hope the entertainment industry will stop casting light-skinned actors in roles requiring dark-skinned characters. If 'black lives matter' then prove it. The issue of colour discrimination has been with us from time-immemorial. If a girl is born with dark skin she is smeared with chandan and haldi in the hope that she would get fair-skinned. Parents with dark-skinned daughters are under tremendous stress. We are obsessed with light skin. We must collectively understand that only the fair-skinned are not beautiful."
Ahana Kumra: "It was a very happy moment for me to hear they've changed the name of UniLever's highest-selling product. I have worked with UniLever and I know skin lightening is a very lucrative industry. The widespread belief that fair skin is synonymous with beauty is deep-rooted in our society. I am glad this belief is being questioned. From school itself colour prejudice needs to be tackled. Although renaming the 'fairness' cream is a sensible decision, it's not really going to solve the problem."
Neena Gupta: "Yeh toh bahot achchi baat hai. Bahot pehle hona chahiye tttha. But will this change the mind-set of the bride seeker who wants a fair skinned marital partner? It's the mind that needs to erase colour prejudice."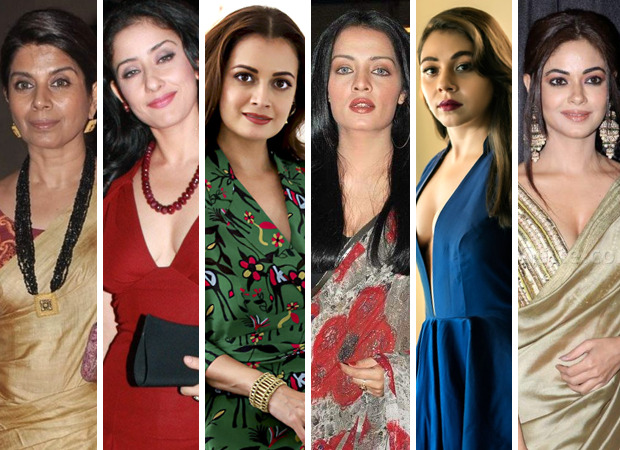 Meeta Vasisht: "High time! I had objected to the whole concept twenty years ago. And then really despaired when 'fair and handsome' came and SRK modelled for it...In 2001 had written a song for a play I had directed for trafficked minors in a remand home in Mumbai..critiquing the 'fair and lovely laga' line. Really impressed by the young woman who filed a case to have it removed...kudos to this wonderful generation of youngsters."
Manisha Koirala: "A lot of people are being conscious of how concepts of beauty can either divide or make people feel inferior... skin colour, weight, age etc...a time has come where people are rightly objecting to shaming people for who they are and how they look!! There is beauty in every skin colour, weight or age."
Dia Mirza: "If it is a skin lightening/brightening crème then by merely dropping a word I'm unsure if it will successfully change the mind-set that fair-skinned is beautiful. Dropping 'fair' is the beginning of a change that is necessary and essential."
Celina Jaitley: "If you want to purchase racism then that's the prefect cosmetic for it. This was long overdue, Fairness creams nurtured an entire generation of women hating themselves for their god given skin colour inculcating self-confidence issues and making one skin colour more superior to the other. Shouldn't women be just "LOVELY" in all their glory? Shouldn't we be celebrating every skin colour and every hair texture?"
Maanvi Gagroo: "It's a good start, even if a token gesture. However the problem was never the name, alone. It's the idea that only one skin colour is beautiful & aspirational being perpetuated in a consumer's psyche that's problematic. Hopefully, there'll be a decline in demand for fairness creams. The ball's in the consumers' court now."
Meera Chopra: "I think it's a very 'fair' change to be dropping the word fair from Fair & Lovely, because that phrase in itself is very racist which indirectly looks down upon dark colour and shouts out that dark cannot be lovely. We as a nation from generations have been obsessed with fair skin. I still get recommendations for using creams or pills to lighten my skin colour from my dermatologist, and I wonder why this obsession with fairness. So high-time we stop promoting, using such discriminatory products because honestly it's not the 'fairness' of the skin but it is the 'fairness' of the soul that matters. And by the way, we still have something called Fair & Handsome too."
BOLLYWOOD NEWS
Catch us for latest Bollywood News, New Bollywood Movies update, Box office collection, New Movies Release , Bollywood News Hindi, Entertainment News, Bollywood News Today & upcoming movies 2020 and stay updated with latest hindi movies only on Bollywood Hungama.