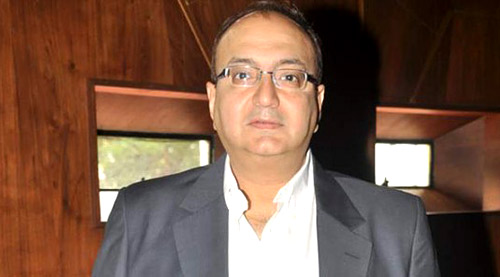 Times they are a changing; when I first started making movies in 1987, we edited on a machine called the Moviola, the rushes were called so because they were a rushed print of
the footage for editing, films were shot on film, films were shown on film prints through projectors and cinemas were majestic and towering standalone buildings with giant 70mm screens, separate
stalls and balconies with separate prices, and you could not take food or drink inside the auditorium. They were the pride and joy of their owners, as each film was the pride and joy of its producer.


Everything moved fast through the '80s and the '90s and I saw in my lifetime the coming of Cinemascope lenses, making 70mm film redundant, the downfall of the big standalone (most owners could not afford the high maintenance costs), television and then video and then the DVD override cinema, due the high rate of piracy and it was all but over. My own mother said she would not go to the cinema in the '80's, the seats were broken, the air-conditioning worked fitfully, and it was easier to sit and watch the film on a video.


Then the government declared that we, the film industry, were actually an industry. It was all slightly bewildering at first... what did it mean? It meant that we could now take loans from the
banks; it meant that we could now bring capital into film companies, production houses could become limited liability companies; it meant that the film industry could be corporatized. Becoming an
industry meant that the risk factor of cinema could be rationalized on paper. There could be checks and balances. Creativity could be controlled.


And so we controlled creativity. Capital came gushing in, investors and those who wanted to make money, some visionaries possibly, but mainly those who wanted to make money from cinema, regardless
of cinema came straight through. The first multiplexes started getting built, standalone cinemas started getting redundant, the multiplexes got tax breaks and it was a new era! Corporate companies
came into films, made their own rules and brought a whole new era in cinema. Of course, the foreign companies also started getting interested, and it was genuinely like the discovery of America! A
new world!


A whole bunch of new things started happening, and with great speed; suddenly we had new words, ownership of IPR, equity sharing of investment, CoP, P&A, and corporate companies decided that they
would never part with IPR, hence selling on minimum guarantees became a thing of the past.


In the meantime, technology also moved fast, digital technology suddenly made film redundant, even Kodak; the grand old company stopped manufacturing film. We started shooting on digital formats,
we started showing the films on digital formats, there was no film left in film.


And now the new boom is the internet, people will see films on their phones, people will see films on their smart gadgets, on their laptops, in their cars while driving, in the bus commuting to
work and the whole cinema business is going through another whirlwind change. But that's another story in another article.


But what will happen to cinema?


In my days people produced films; now companies do.


In my days people owned cinemas and theatres. Now companies do.


In my days people distributed films. Now companies do.


In my days people sold tickets. Now apps and the internet do.


And whereas the companies are run by people, they have a first loyalty to their salaries, not to their film. In my days, sometimes we would hock our last belongings to make films, and that's how
enduring classics were made.


Companies cannot love films, and their people are not allowed to love films more than the company and its rules, philosophies and templates. And whereas I am all for progress, it's become a
progress of a different kind. Movies are not about movies anymore, they are about real estate, food and beverage, and corporate top lines.


I am all for commerce, I have been the first one to shout loudly with all my contemporaries and fight with them, telling them that cinema is only about selling tickets. A film's primary job has to
be to sell tickets. If a film cannot sell enough tickets to pay the projectionists salary, its gone wrong somewhere, no matter how many awards it wins, or how much critical acclaim it garners. If a
film makes even a Rs. 1/- profit it was worth making. Or, we admit we went wrong and move on.


But today a film doesn't have to sell only tickets; it has to sell exorbitantly priced popcorn and beverages at nearly four times what it costs outside the cinema hall. It has to not sell a ticket
commensurate with the cost of its making; it has to first give the government its share, then the multiplex its share as well as separate air conditioning charges, it has to then pay its
distributor a commission, then the digital charges, then the cost of marketing, advertising, publicity. Only after all this is done and dusted can a producer hope to start recovering his admin
costs, the interest on his investment and finally his cost of production.


This is very controversial I guess since I write as an outsider. I hope there is debate. I hope that finally the debate leads to a path where cinema can survive on the big screen.


That's the final bottom line, and cinema does not deal with top lines!

BOLLYWOOD NEWS
Catch us for latest Bollywood News, New Bollywood Movies update, Box office collection, New Movies Release , Bollywood News Hindi, Entertainment News, Bollywood News Today & upcoming movies 2020 and stay updated with latest hindi movies only on Bollywood Hungama.