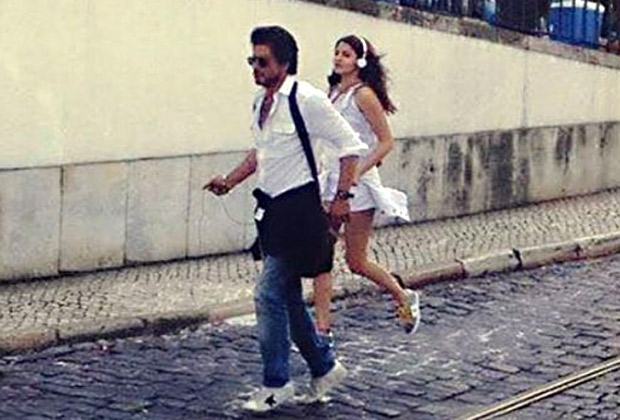 Shah Rukh Khan has been on a tight schedule for his next film titled The Ring. After wrapping up Prague and Amsterdam schedules, the cast is currently filming in the beautiful coastal city of Lisbon.
Whenever Shah Rukh Khan gets free time from his shoot, he loves to share some quirky behind the scenes videos. On Monday, he shared a video where he was sliding down a railing pretending to fly. He wrote, "If u believe u can fly…u can..well almost. P.S. B careful of the friction on the pelvic girdle.#srkinstagyaan."
Directed by Imtiaz Ali, The Ring stars Shah Rukh Khan and Anushka Sharma in the lead and is scheduled to release in 2017.