5 years ago, exactly on this day, history was created. Bajrangi Bhaijaan arrived in cinemas and also in the hearts of millions of moviegoers across the country and also the world. Starring Salman Khan in the lead role, it told the story of a righteous Lord Hanuman devotee from India who crosses into Pakistan illegally to help reunite a mute girl with her family. It was directed by Kabir Khan and it was a perfect marriage of the sensibilities of him and Salman. It had the commercial factors that brought Salman fans in abundance and it was nicely interspersed with geopolitical viewpoints of Kabir. The result was that it turned out to be not just one of Salman's biggest blockbusters (his first Rs. 300 crore grosser) but also the most acclaimed film of Salman ever arguably. Even his hardest critics admitted that this film brought them to tears.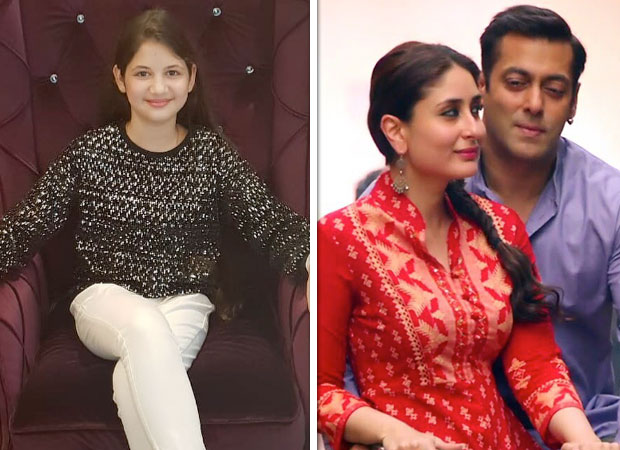 Besides the writing, execution and message, Bajrangi Bhaijaan was embellished with some brilliant performances. And the USP in this regard was the little Harshaali Malhotra, who plays Shahida aka Munni, the Pakistani girl who gets lost in India. Her cuteness and expressions added a lot to the film and she overnight became a sensation. Bollywood Hungama exclusively reached out to her to find out what she has to say about the memories associated with the film, life post Bajrangi Bhaijaan and a lot more. Here's what Harshaali, now 12, has to say:
How did you bag the role of Munni in Bajrangi Bhaijaan? Do you remember your audition?
My audition focused on body language. I met Mukesh uncle (casting director Mukesh Chhabra) and he took my audition. He then told my mother that I have been shortlisted for Bajrangi Bhaijaan. We then had a workshop. That's how I got the role.
How was it working with Salman Khan?
It was great and amazing. I never felt nervous as he made me so feel so comfortable. Sometimes, he used to also guide me on how I should perform.
And how was it working with Kabir Khan?
It was very good. He always took care of me like a father on set. I really do miss him!
And I believe her daughter Saira is your friend. Is that right?
Yes
View this post on Instagram
View this post on Instagram
I saw your videos of you taking the ATV ride with Salman Khan and also with Kabir Khan. Who, according to you, was the better ATV rider?
(Smiles) Salman uncle!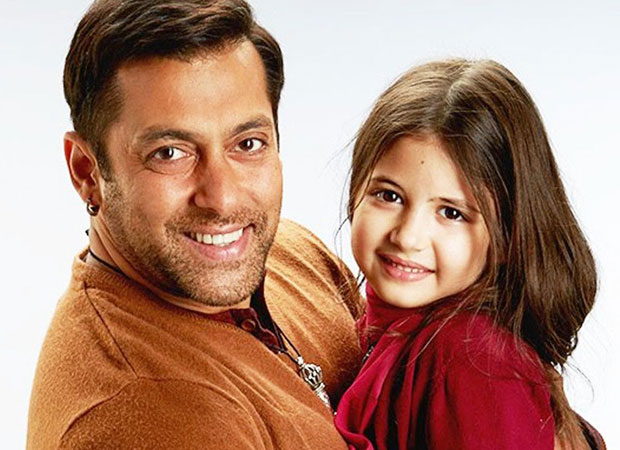 Do you remember the place where you travelled to shoot for Bajrangi Bhaijaan?
Yes. We shot the film in Karjat, Delhi, Rajasthan, Kashmir and Punjab.
Where did you enjoy shooting for the film the most?
That would be Kashmir.
And why is that?
Kyunki hum sab wahan barf se khelte the!
The film also starred Nawazuddin Siddiqui and Kareena Kapoor Khan. How was it working with them?
It was very good. Par zyada baat cheet nahi hoti thi in logon se.
It seems you loved playing with the sheep a lot on the sets. You have uploaded multiple images of you posing with the sheep…
Yes. I love animals a lot and sheep are very cute. So it was a wonderful experience to play with them.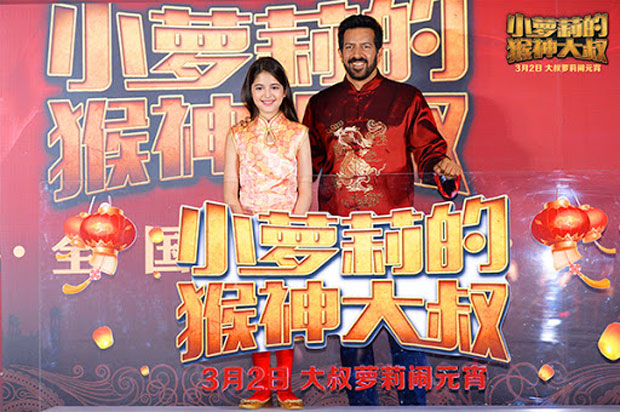 Bajrangi Bhaijaan worked big time in China and you also went to the neighbouring country for its premiere in 2018. Do you remember your experience there?
I was a bit nervous initially but Kabir uncle was with me. So I felt comfortable. Aur wahaan pe bhi mere fans the! That made me really happy!
Did you learn any Chinese words?
Ni Hao. It means 'Hello' in English. That's the only term I remember now.
Let's talk about your life post Bajrangi Bhaijaan. Which class are you studying in, now?
I am in Class 7 at present.
I believe you changed your school after the release of the film. What was the reaction then among your classmates? Did you get special treatment since you had worked in such a big film?
It used to be chaotic at the beginning! But now it has settled. However, even now, my friends ask me about Salman uncle.
Don't you get bored about that question?
No I don't. Mujhe toh mazaa aata hai!
What are your most favourite subjects?
Science and English.
And what are your favourite hobbies?
I love dancing, singing and acting.
You dance very well, as evident by your Instagram posts. You also have your own YouTube channel but it has only two videos. Do you plan to post more videos?
Yes, but I'd do that after the lockdown.
You even sing well and your video of you singing 'Sun Saathiya' is too good. Are you training yourself for singing?
I am not training right now but I will start later on.
Who are your favourite actors and actresses?
My favourites are Salman uncle, Deepika Padukone, Shraddha Kapoor, Katrina Kaif and Kareena Kapoor.
And which are your favourite films?
The Harry Potter series and Avengers series and of course, Bajrangi Bhaijaan!
After Bajrangi Bhaijaan, you worked in the Diamond wafers ad with Salman Khan. And in between, I believe both of you did in a few occasions…
Yes, we met on Diwali and during his birthday in Panvel.
Are you and Salman Khan still in touch?
Yes. We are not able to meet. Woh busy rehte hai na. But we talk over the phone. He asks me about my studies.
You have met so many other celebs and even worked with them. Any particular experience you'd like to share?
Working with Kriti Sanon was amazing. We did an ad for Ace Builders. We enjoyed a lot. Hum dono ne pillow fight bhi kari thi!
And how was it meeting Madhuri Dixit?
That was before Bajrangi Bhaijaan. That day, I as running a high fever and I had a shoot with her.
How do you pass your time in the lockdown?
I pass my time by attending online classes. Apart from that, I do a lot of masti! I watch television. I play PlayStation 4, in the weekends.
Tell us something about your 16-year-old brother, Hardik. You guys seem to be very close, as seen in your posts…
He irritates me a lot! However, my mother tells me that all brothers do that. Nevertheless, I love him a lot and he loves me too.
Tell us about your pet, Leo. He looks so cute in the pictures…
(Gets excited) Yes, I know. He's a cutiepie and I love him a lot.
Do you take him for walks?
My parents or my brother take him for walks. I personally don't do that. Bhaag jaayega toh?
But you can put him on a leash…
Yes. However, there are a lot of strays in our building and things can go wrong if he runs away and I am not able to catch him.
Do you have plans of becoming an actress when you grow up?
Of course! Everyone knows that it's my dream to become an actress.
Do people recognize you at airports, malls, streets etc?
Yes. They call me 'Munni' and also ask me for autographs and selfies.
Does that overwhelm you?
Not at all. Mujhe toh bahut mazaa aata hai!
Bajrangi Bhaijaan turns 5 on July 17. Do you have any plans to celebrate the anniversary?
The lockdown is going on and hence I can't plan much. But yes, I'll watch the film again.
How do you feel re-watching it? Is there any scene that embarrasses you or makes you feel proud of yourself?
I feel like going back to those places and shooting for the film all over again!
If a remake ever happens, maybe you can play Munni's part once again! What say?
(Laughs) Sounds like a great idea!
BOLLYWOOD NEWS
Catch us for latest Bollywood News, New Bollywood Movies update, Box office collection, New Movies Release , Bollywood News Hindi, Entertainment News, Bollywood News Today & upcoming movies 2020 and stay updated with latest hindi movies only on Bollywood Hungama.