Like every year, this year too was riddled with some big controversies involving our film stars and film fraternity members. However, some controversies were unprecedented and would be remembered for years to come and hence, 2020 surely stands out. In this special feature, Bollywood Hungama brings to you a list of the major controversies that made the maximum news in 2020.
1. Sushant Singh Rajput's death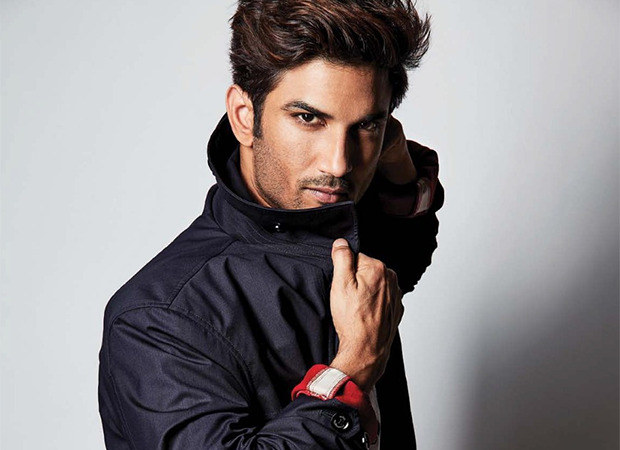 #2020Recap: Bollywood's BIGGEST and SHOCKING controversies of 2020
The popular actor reportedly took his own life in his residence on June 14. It led to Bollywood being branded as a ruthless industry that is majorly responsible for his demise. Later, it was alleged that Sushant was murdered. Even the Central Bureau of Investigation (CBI) got involved but till date, it hasn't found any concrete evidence to rule out suicide. Nevertheless, it is the biggest controversy of the year and also one of the biggest in Bollywood's more than 100-year-old history. Many other controversies listed in this post are off-shoots of this episode.
2. Rhea Chakraborty's vilification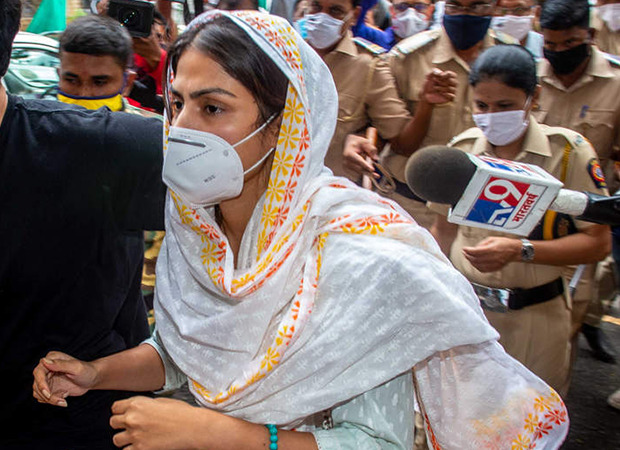 Sushant Singh Rajput's girlfriend Rhea Chakraborty was accused by the former's family for siphoning off his money and causing his death. Numerous theories and rumours were floated not just by netizens but also by reputed news channels in this regard. She however maintained her stand that she's innocent. Her interview with Rajdeep Sardesai changed the public opinion to some extent. However, the utmost public interest in this case resulted in the actress being hounded wherever she went during that period.
3. Bollywood branded as a drug den
After the CBI, it was the Enforcement Directorate (ED) which got involved in the Sushant Singh Rajput case and it stumbled upon some 'drug chats' of Rhea Chakraborty and others. It opened a can of worms as more and more celebs like Deepika Padukone, Shraddha Kapoor Rakul Preet Singh, and Arjun Rampal etc. got dragged into this case. Almost all of them however have been let off as the Narcotics Control Bureau (NCB) couldn't find any strong evidence to nail them.
4. Rangoli Chandel's exit from Twitter; Kangana Ranaut makes an entry and creates 'hungama'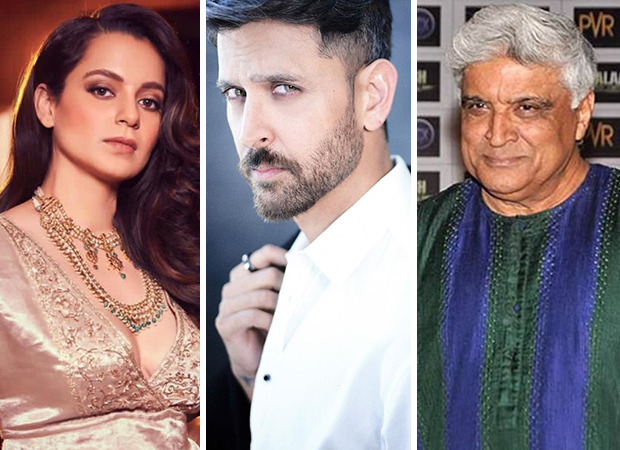 In April, Rangoli Chandel's Twitter account was suspended after she made objectionable comments about a religious community. Her sister, actor Kangana Ranaut then officially joined Twitter and began to further her anti-Bollywood agenda. The death of Sushant Singh Rajput gave her the much-needed opportunity. She accused the industry of sidelining him and wrongly calling him depressed. She even went on to say that Javed Akhtar is a part of a 'suicide gang' of Bollywood. The veteran writer didn't take these comments kindly and sued her. Even Hrithik Roshan targeted her over the emails case. His request to fasttrack the case prompted the Mumbai Police to transfer the case to Cyber Intelligence Unit.
5. Kangana Ranaut vs Diljit Dosanjh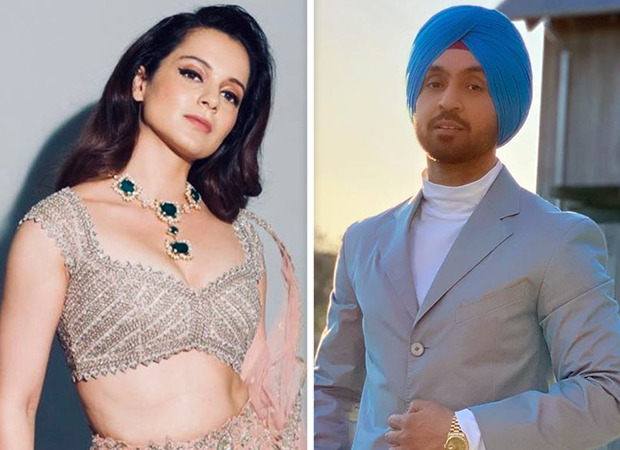 As the farmer's protest became significant, Kangana Ranaut spread a rumour that an old lady who attended the protest is the same 'daadi' who was present at Shaheen Bagh. She also added that these women are paid Rs. 100 to participate in such protests. Diljit Dosanjh objected to her lies. In retaliation, Kangana called him 'Karan Johar ka paltu'. Diljit then hit back at her through multiple tweets, all in Punjabi. This gesture of his won the internet as one rarely gets to see someone taking on Kangana.
6. Kangana Ranaut vs Maharashtra government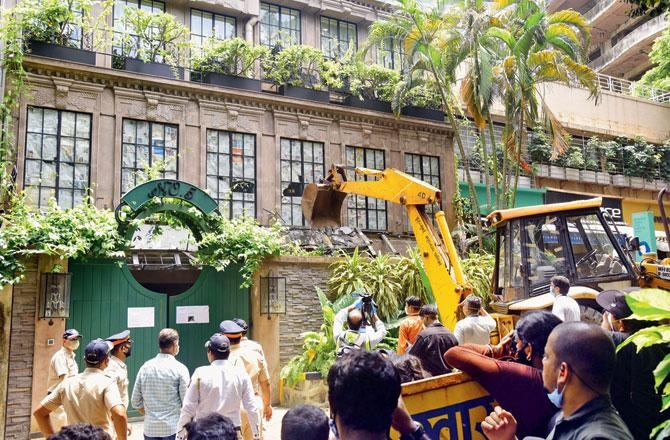 Kangana Ranaut earlier in the year compared the state of Maharashtra with Pakistan-occupied Kashmir (PoK). The state government didn't take kindly to such a comment. The BMC of Mumbai then targeted her bungalow in Bandra and alleged that there were illegal alterations made. Within a day, the BMC razed the illegal portion and this happened on the same day that she landed in the city. This move was criticized as it became clear that the government did so as an act of revenge. Activists also asked whether the government or the BMC would take similar swift action for thousands of similar illegal structures spread around Mumbai.
7. Jaya Bachchan and Ravi Kisan's spat in Parliament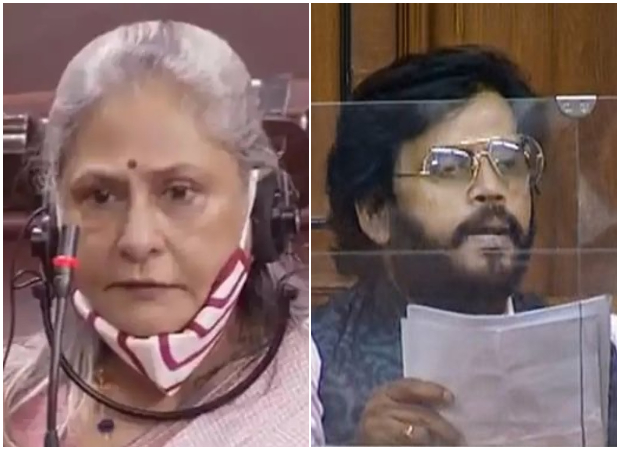 Actor and MP Jaya Bachchan made a fiery speech in Rajya Sabha in September wherein she hit back at the criticism faced by Bollywood. She made a veiled attack on Kangana Ranaut for her comments and also blasted actor and MP Ravi Kishan for his speech in Lok Sabha a day before. She thundered that those who are from the film industry shouldn't be talking against it. Ravi Kishan hit back at her, claiming that he's raising his voice for the betterment of the film industry
8. Deepika Padukone's JNU visit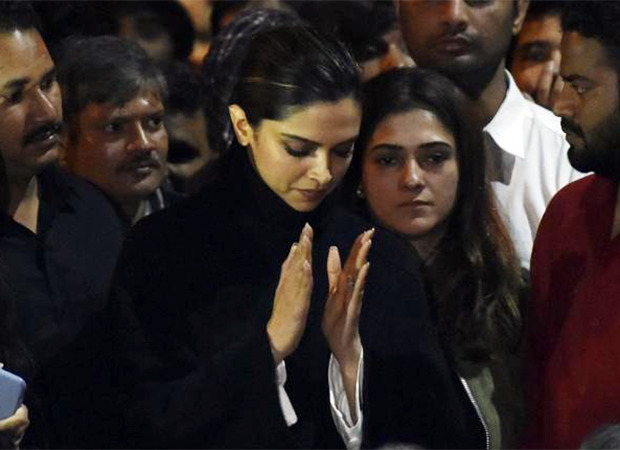 A few days before the release of her film Chhapaak, Deepika Padukone paid a sudden visit to Delhi's Jawaharlal Nehru University (JNU). She met a group of students who were assaulted for taking part in a protest. This led to polarized reactions. While some lauded her for this gutsy move, the rest felt that it was a publicity stunt or didn't appreciate it at all. Immediately, a section of netizens began trending #BoycottChhapaak.
9. Boycott Laxmii Bomb campaign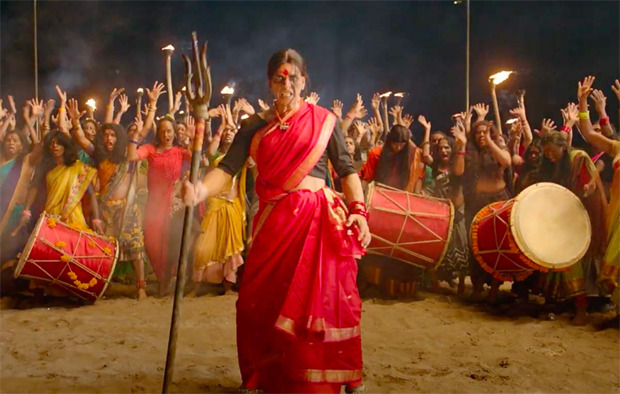 A section of netizens began to ask for a boycott of Akshay Kumar's Diwali release Laxmii Bomb. They claimed the title was offensive to the Hindus. Also, it was a remake of Kanchana 2 in which the protagonist was a Hindu. Here, the character was shown as a Muslim who marries a Hindu lady (Kiara Advani). This was seen as a case of 'normalizing love jihad'! With no option in hand, the makers changed the name of the film from Laxmii Bomb to Laxmii to control the damage to some extent.
10. Akshay Kumar's Rs. 500 crore defamation suit against a YouTuber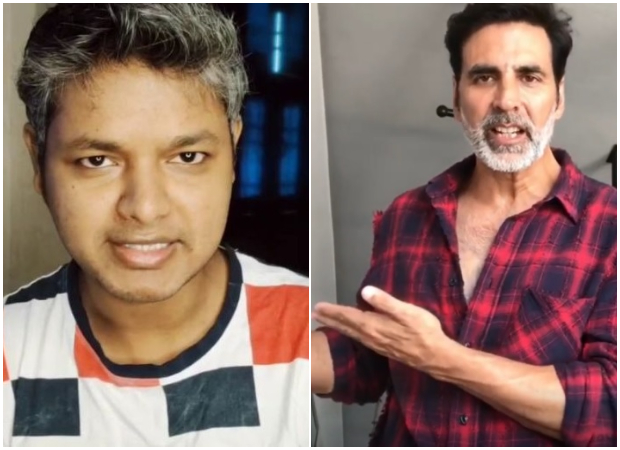 Akshay Kumar sued a YouTuber named Rashid Siddiqui for Rs. 500 crore for alleging in his video that the superstar was not happy with Sushant Singh Rajput as the latter bagged big films like M.S. Dhoni – The Untold Story (2016). Further, Raashid alleged that Akshay conducted 'secret meetings' with Maharashtra CM Uddhav Thackeray's son Aditya Thackeray and the Mumbai Police to bring down Sushant.
11. Sonu Sood called the 'biggest scam of 2020'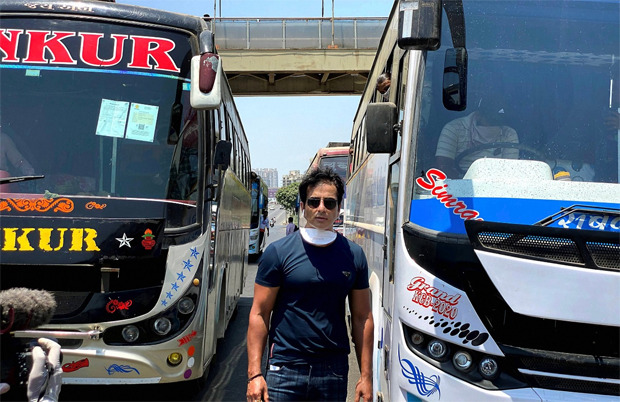 Sonu Sood emerged as a messiah for the poor and helpless and won hearts with his social work. But some people began to call him the 'biggest scam of 2020'. Screenshots were shared and it was alleged that those asking him for help were deactivating or deleting their accounts. Sonu, however, laughed off these speculations. He said people are themselves deleting their tweets after securing help as those tweets contain sensitive information like phone number, Aadhar card number etc. He was also heard saying, "If these trolls start seeing the data and count the number of people I've connected with, unke bachhe tab tak badhe ho jaayenge."
12. Paatal Lok row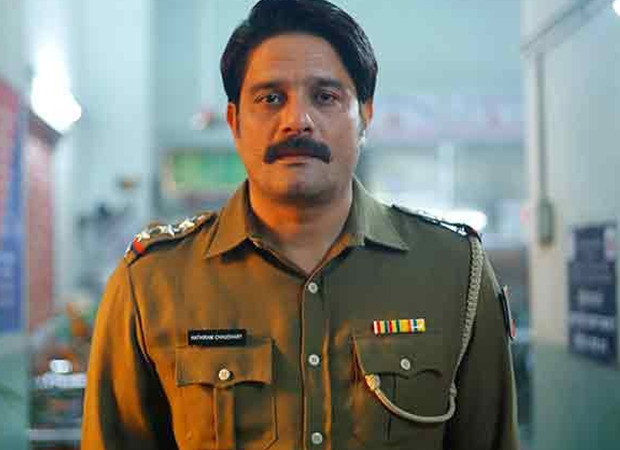 Anushka Sharma-produced web series Paatal Lok got immense acclaim but it also got into trouble for various reasons. It was alleged that it hurt Gorkha sentiments for its casteist slur against a Nepali character. Delhi Sikh Gurdwara Management Committee president Manjinder Singh Sirsa slammed the portrayal of Sikhs in the series. Finally, Uttar Pradesh MLA Nand Kishor Gurjar filed a complaint for using his photo in the show without his permission and even morphing it.
13. Kanika Kapoor slammed for being the 'Covid super spreader'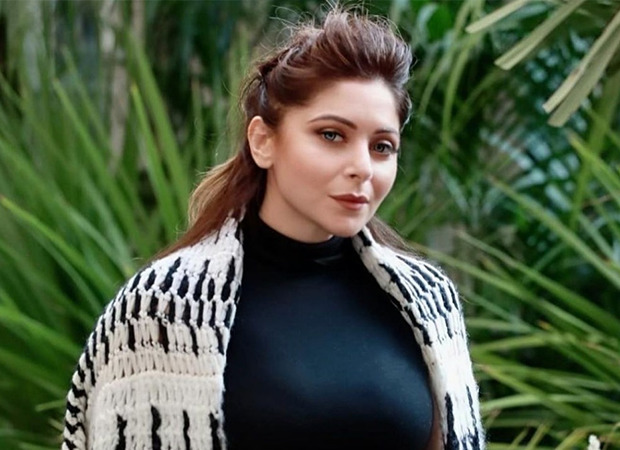 Singer Kanika Kapoor was the first major celeb in India to test positive for Coronavirus. It led to frenzy as she had attended a party, where prominent political figures were also present. Thankfully, none of them got infected. Later, rumours emerged that she escaped quarantine procedure from Lucknow airport by hiding in the bathroom! As per some reports, she created a ruckus in the hospital where she was being treated. Kanika maintained a stoic silence while she became the most hated person in the country at that point. She gave her side of the story only after the anger subsided.
14. Sonu Nigam vs T-Series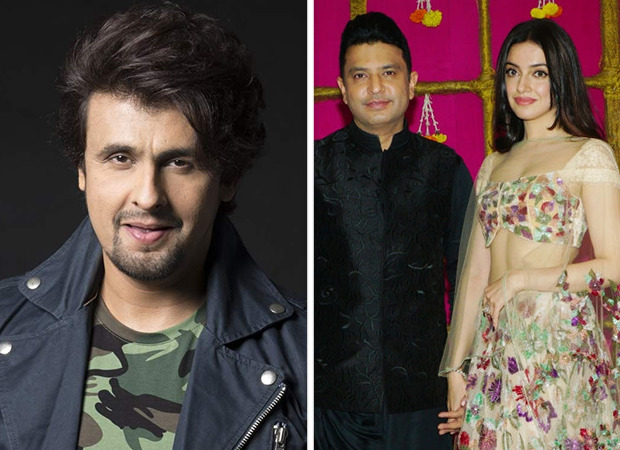 After the death of Sushant Singh Rajput, Sonu Nigam made shocking claims that people might soon hear of suicides in the music industry. He accused T-Series head honcho Bhushan Kumar of being a bully. Bhushan's wife Divya Khosla Kumar hit back at Sonu. She reminded him that it was Bhushan Kumar who helped him grow in his career.
15. Nude run of Milind Soman and Poonam Pandey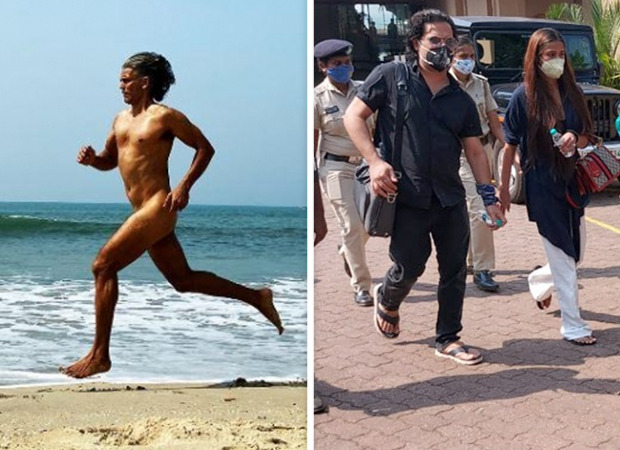 Milind Soman celebrated his 55th birthday by running nude on a beach in Goa. The picture of his nude run broke the internet. However, Goa Suraksha Manch filed a complaint against him for 'spoiling the image of Goa'. At the same time, Poonam Pandey was arrested in connection with the circulation of an obscene video clip shot at Chapoli dam in Canacona. Netizens called out the hypocrisy since Milind Soman's bold picture got more or less positive comments and attracted no action, despite the complaint. Poonam, meanwhile, was still clad in some clothes and yet was nabbed by the cops.
16. A Suitable Boy's kissing controversy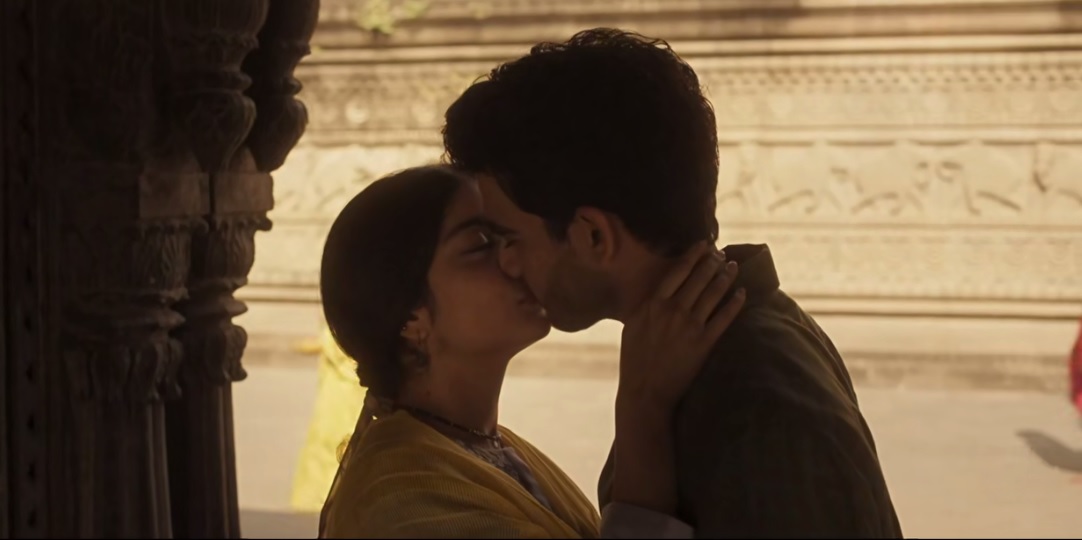 Nearly a month after its release on Netflix, the makers of A Suitable Boy and also some officials of the OTT platform faced a police complaint. A kissing scene in a Hindu temple in the web series was found objectionable. Moreover, the boy's character in the web series is a Muslim while the girl is shown as a Hindu, and this further fuelled the controversy.
17. Gunjan Saxena upsets IAF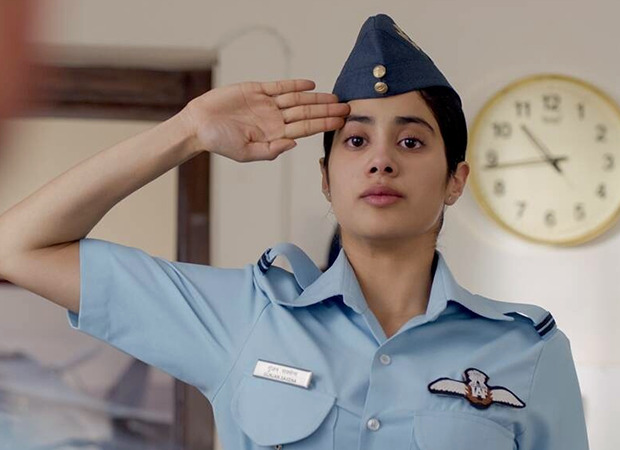 The day the much loved film Gunjan Saxena – The Kargil Girl, starring Janhvi Kapoor released on Netflix, the Indian Air Force (IAF) complained to the Censor Board for the negative portrayal of the work culture in the force. The film shows that Gunjan Saxena was given unfair treatment due to her gender, and IAF refuted this belief. Later, even the Central Government jumped in as it filed a plea before the Delhi High Court, seeking a stay on the streaming of the film. However, the Delhi HC refused to stay its release. In between, the real Gunjan Saxena said in interviews that she never was discriminated against in the IAF due to her gender. It further added negativity towards the film.
18. Anil Kapoor upsets IAF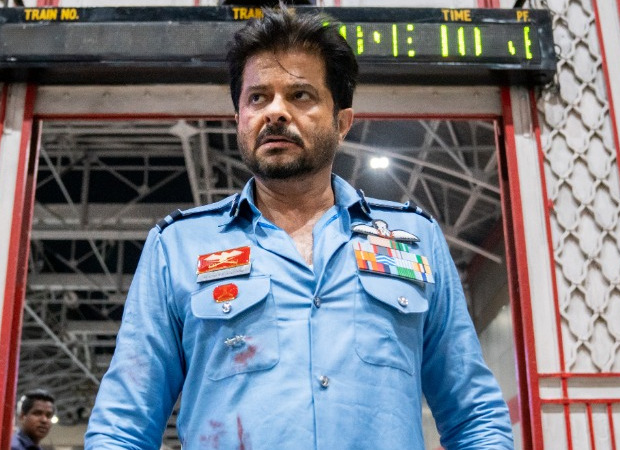 A few weeks back, it was Janhvi's uncle Anil Kapoor who received IAF's ire. The day the trailer of AK vs AK was out, the IAF objected as Anil had inaccurately donned the uniform and moreover, used inappropriate language. They asked for the related scenes to be withdrawn. Anil posted a video apology and both he and Netflix clarified that their intention was not to disrespect the armed forces of India in any regard.
19. Vidyut Jammwal offended for not being called at Disney+ Hotstar's presser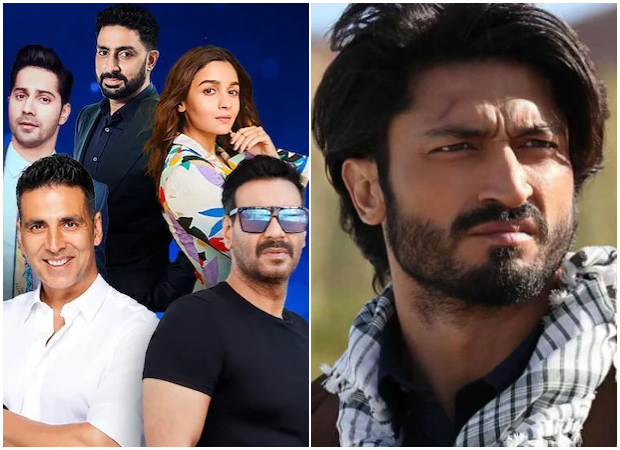 On June 29, Disney+ Hotstar hosted a virtual event wherein Akshay Kumar, Ajay Devgn, Alia Bhatt and Abhishek Bachchan announced that their films would release directly on the online giant. Varun Dhawan hosted the event. Vidyut Jammwal, whose film Khuda Haafiz, was also a part of this line-up, blasted the organizers for not making him a part of the virtual event. Kunal Kemmu who also was not part of the interaction and whose film Lootcase was also scheduled to release on Disney+ Hotstar, didn't agree with Vidyut's rant. He tweeted that "Love and respect cannot be asked for, and if someone doesn't give those to you, it doesn't make you smaller." Nevertheless, this episode happened just two weeks after Sushant Singh Rajput's death and hence, the anger against Bollywood was at an all-time high. As a result, it led to a big controversy, more so, because Vidyut, like Sushant, is also an outsider.
20. Theatres vs OTT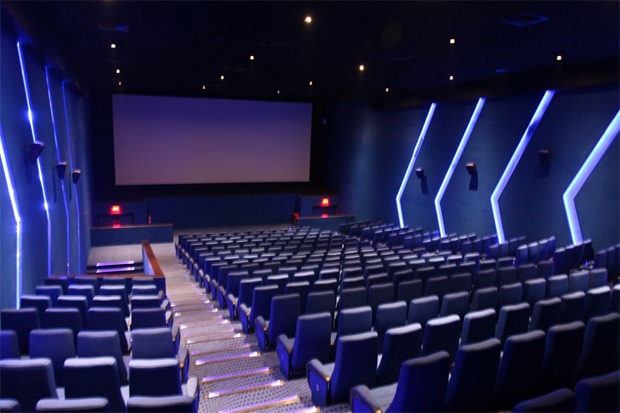 With so many films releasing directly on OTT, the exhibitors and multiplex owners were dejected and an angry lot. They requested Bollywood filmmakers to not skip theatrical release and that their survival is at stake. But in most cases, their pleas fell on deaf ears. Even after films started releasing in cinemas, the producers and exhibitors continued to fight for many reasons. One of them was the demand for the shortening of the window between theatrical and OTT release from 8 weeks to 4 and in some cases, even 3 weeks.
21. Fabulous Lives Of Bollywood Wives title row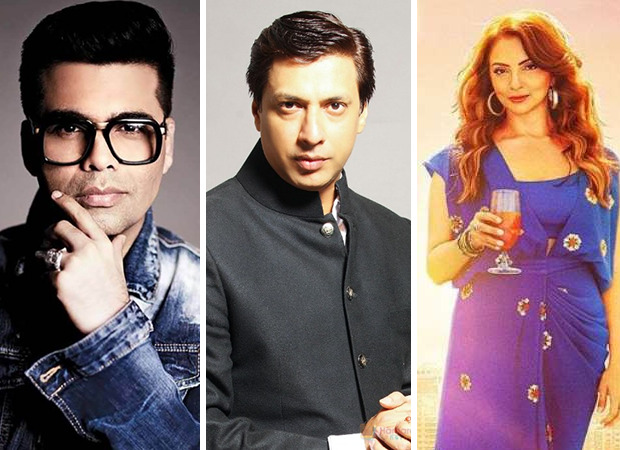 Karan Johar, who faced a lot of wrath after Sushant Singh Rajput's death, got into trouble yet again in November due to the title of his Netflix show, Fabulous Lives Of Bollywood Wives. Filmmaker Madhur Bhandarkar alleged that he holds the rights to the title 'Bollywood Wives'. Hence, he complained that it was ethically and morally wrong to tweak the title and use it for a web series. Karan reached out to him publicly and apologized for hurting him. Madhur then accepted the apology and moved on.
22. Siddhant Chaturvedi's epic dialogue on star-kids and outsiders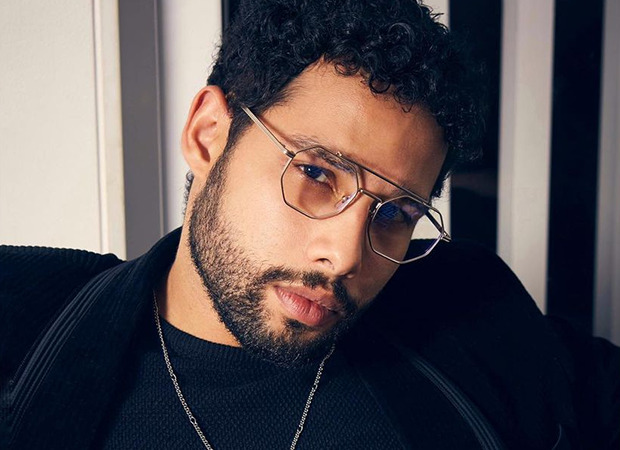 This was the first controversy of 2020 and resulted from a video uploaded on December 31, 2019. In Rajeev Masand's Roundtable video with newcomers, Siddhant Chaturvedi took a dig at Ananya Panday and other star kids about their stories of struggle. He made the epic comment that "Jahan hamare sapne poore hote hai, wahan inka struggle shuru hota hai"! It was only after people got over their New Year hangover that they noticed this comment and it soon went viral. A lot of memes were made with many siding with Siddhant and applauding him for his memorable dialogue.
23. Payal Ghosh's allegation on Anurag Kashyap and public apology to Richa Chadha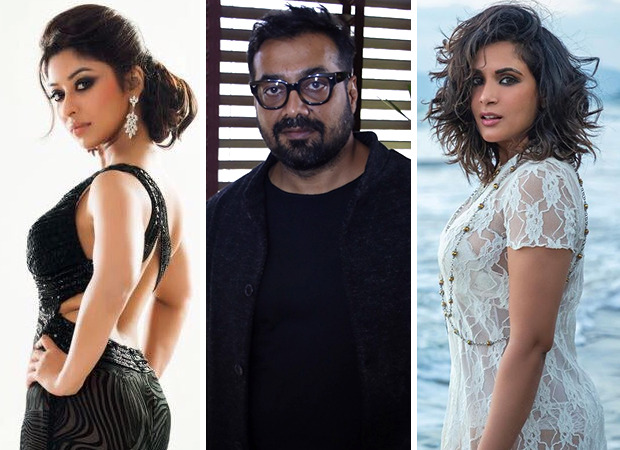 In September, starlet Payal Ghosh claimed that filmmaker Anurag Kashyap forced himself on her in 2014. She also alleged that Anurag had told her that Richa Chadha, Huma Qureshi and Mahie Gill have also carried sexual favours for him. While Huma and Mahie made it clear that Anurag never misbehaved with her, Richa didn't take it lying down. She sued Payal Ghosh for defamation. After a court order, Payal was compelled to give a written apology.
BOLLYWOOD NEWS - LIVE UPDATES
Catch us for latest Bollywood News, New Bollywood Movies update, Box office collection, New Movies Release , Bollywood News Hindi, Entertainment News, Bollywood Live News Today & upcoming movies 2022 and stay updated with latest hindi movies only on Bollywood Hungama.