They have given some of the biggest films of Bollywood which are consumed by viewers even today on digital and television. But director duo Abbas-Mustan remains as humble and approachable as they were when they started their career in Bollywood in the early 90s. They dabbled in various genres from comedy to thriller to suspense to even romance with many films having tremendous repeat value. But one film that stands out has to be Baadshah. It starred Shah Rukh Khan and Twinkle Khanna in leading roles, along with hordes of talented actors like Johny Lever, Amrish Puri, Rakhee Gulzar, Sharat Saxena, Deepshikha, Prem Chopra, Deepak Tijori, Sachin Khedekar, Pankaj Dheer, Saurabh Shukla, Ananth Narayan Mahadevan etc. The story primarily is of a private detective from Mumbai who gets mixed up in a comedy of errors while on a mission in Goa. Despite the complicated narrative, Abbas-Mustan managed to keep the narrative simple so that it could reach out to viewers pan-India.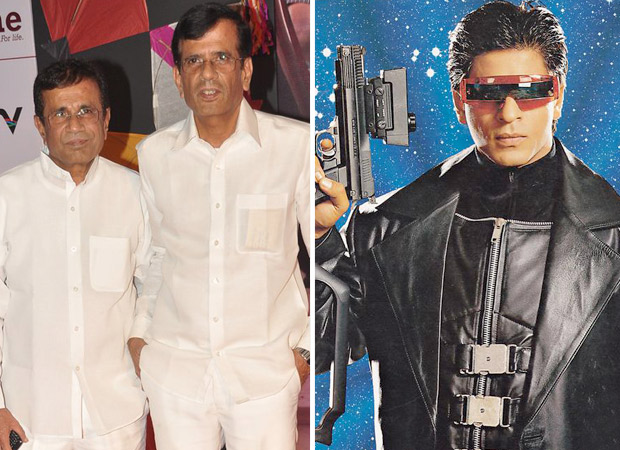 When approached for an interview, Abbas and Mustan both were unaware that Baadshah is nearing its 20th anniversary but also were humbled to know that it continues to receive so much love. In this Bollywood Hungama exclusive, they open up like never before on the film's rare trivia, experiences of making this film, why Shah Rukh Khan is irreplaceable and a 'baadshah' in real life.
Were you aware that it's Baadshah's 20th anniversary on August 27?
Not at all. Dhyaan mein hi nahin tha!
How did the project come about?
After Baazigar, we all decided to work together – us, Shah Rukh Khan, the producers. We just had this basic idea that the film should be about a private detective. Very few films had dealt with such a character in the lead then. Shah Rukh liked the concept and suggested we should make it entertaining, even if we have to get into slapstick comedy territory. We didn't name the film Baadshah after the script was completed. It was the other way round! We had the title registered and then began to think of a story. There was technological advancement even in late 90s and we began to think how to incorporate that and even get a bit imaginative. Tab toh VFX ka zamana hi nahi tha. So it was difficult to show the gadgets used in the film. Also, the scenes where Baadshah's office is converted into his house and later into an eye hospital were all done without green screen. So we actually erected a set and there were 3 or 4 parts to it.
When Baadshah was announced, there was a perception that we both and SRK are making another anti-hero film after Baazigar. Also, the title of both seemed in a similar zone and this further fuelled the perception. But our idea was to make a diametrically different film. We realized that if we add multiple tracks, misunderstandings with a dash of humour, it will make for a great watch. For us, it was very difficult to write these parallel tracks and weave them seamlessly into the narrative. Baadshah remains our most difficult script till date!
Would you say it's even more difficult than Race?
Yes, definitely. To add humour along with the misunderstandings and that too 20 years ago was a lot of hard work. Race was also difficult. But Baadshah was a comedy and to make audiences laugh was quite a challenge.
There are reports on the internet that the film was delayed a lot. Is that true? What was the reason for the delay?
So what happened was that the script was not even fully ready. However, the producers thought of having the mahurat sometime in 1996. So, we shot just the intro casino sequence, which also serves as the entry of Shah Rukh Khan's character. It was a bit of a random sequence although we knew that it fits well with the basic storyline and Baadshah's character. Also, in those days, we used to not make films in one go. We'll shoot the film for around 15 days and then there'll be a gap of anything between a fortnight and a month, sometimes even more. So as per the availability of Shah Rukh's dates, we'd shoot. He was then also doing another film for Venus, Josh. So dates got further divided. Apart from these two, he shot for a few more films too. This was very common then. Hence, the delay.
Talking of the casino sequence, is it true that Johny Lever shot for it despite his father being quite ill?
Yes this is true. Johny Lever seemed a bit upset during the casino sequence shoot as his father was hospitalized. When we found out, we told them that we can postpone the shoot. But he refused, saying that the show must go on. He's a great man! If you see that sequence, not even once you'd feel that he was going through so much stress as his comic timing is spot on, just like it is every time.
There are reports on the internet that Akshay Kumar was signed to play the role of Baadshah…
Not at all. Shah Rukh was always the first choice.
A popular website even mentions that Shilpa Shetty, Karisma Kapoor, Anupama Verma, Manisha Koirala were approached for the role of Seema, played by Twinkle Khanna and that Sushmita Sen was for the first choice for Rani, ultimately played by Deepshikha...
Even this is not true. Twinkle and Deepshikha were the only actors approached for their respective parts. Even Johny Lever, Amrish Puri, Rakhee Gulzar etc were original choices.
Baadshah is quite popular with the kids. Another such film that you made was Taarzan: The Wonder Car. Bollywood however rarely make such films that can appeal to the under-adults. Recently, Total Dhamaal was a hit with the children. Do you think more such films should be made? Hollywood always makes a lot of such films...
Yes, such films should be made. As directors, we are ready for different kind of genres, including kid-friendly movies. However, the producers should also be open to such films and only then it can materialize. Our own children even today watch Baadshah. A lot of people message us saying that they are watching Baadshah on television and that we should make more such films. We just tell them that we'll try our best. The producers of Taarzan: The Wonder Car – Baba Films – has told us so many times to make another such film. Some of our writers are even working on such ideas.
Tell us about the music of the film. Just like the film, even the songs are popular to this date...
Yes, the songs are quite integral and suit the film. The title song had the grandeur and there were two romantic songs, in each half of the film. Then we shot 'Main To Hoon Pagal' in Ramoji Film City in Hyderabad. This same song is also sung by Shah Rukh Khan and Sharat Saxena when they are confronted by a dog. Let me tell you here that some of the humourous moments were not scripted and were thought of spontaneously on the sets. Initially, we had just written that a dog comes and goes away. But on the set, we then incorporated this part that both SRK and Sharat Saxena get petrified on seeing the dog and the former escapes by singing 'Main To Hoon Pagal'. And Sharat fails to run and gets attacked.
Go on...
Shah Rukh provided a lot of inputs. Woh kamaal ke actor hain! Whether it's in humour or serious scenes, he's too good. Some of the card tricks were actually done by him, after a magician on the set taught him. No graphics or VFX were used. People still see the film and wonder how he managed to do it!
He even sang a fast-paced monologue in 'Main To Hoon Pagal' song. Did you guys had to convince him to do it or did he readily agree?
No we didn't have to convince him. He was involved in the script and so he knew that the 'Main To Hoon Pagal' song requires him to record this part.
Which is your most favourite scene of the film?
The entire sequence of the airport to the madness that happens in the flight is our favourite part of the film. We also particularly love the part where Prem Chopra calls Shah Rukh, assuming that the latter is that their man. The conversation they have and the misunderstanding that occurs comes out very nicely. Also the shot where Shah Rukh is humming
'Samose Mein Aloo'
in the flight and even the scene where SRK changes the glasses with his theory were again all spontaneously done by SRK. And it is sync with his detective's character too. Detectives are supposed to be smart. Shah Rukh not only brought that aspect to the fore but he also made it so entertaining and funny.
Have you ever thought of a sequel to Baadshah? The subject has potential and moreover, it's quite popular...
If we get a subject which is in the same league with misunderstandings and humour galore, then we are of course ready. But it has to be one level up and that itself is quite a challenge. Also, the producers – Venus – are like family. We have done seven films with them. They give us free hand. But we don't want to make a film for the heck of it. So if a writer comes up with a perfect script, only think we can think of a sequel.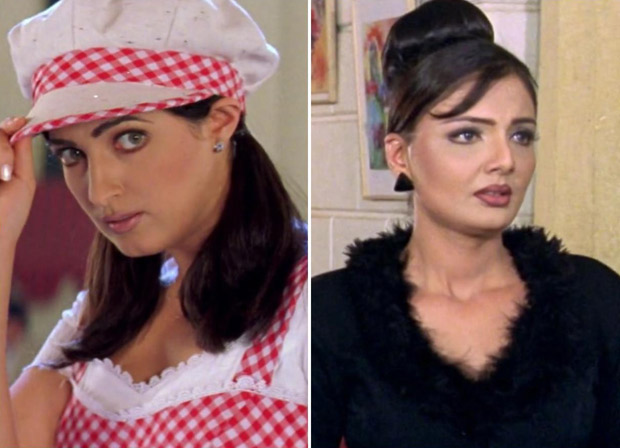 In some of the funny dialogues, names of popular figures and brands have been used for comic effect like Lokhandwala, Bata, Manikchand etc. In the end, Johny Lever gets a call from then US President Bill Clinton, offering $1,000,000 for assistance with the 'Monica Case'! When Johny Lever hears the name of Gayatri Bachchan (Rakhee Gulzar), he assumes that Amitabh Bachchan got married for the second time! Were there any apprehensions that the film can get into trouble due to these references? 2 years ago, Bata had sued Jolly LLB 2. In today's times, these dialogues could have been problematic...
These references were added for the sake of humour and were not meant as an offence. Also, social media was non-existent then while media was also not so big. Our writers Neeraj Vora and Shyam Goel used to come up with these punchlines. We liked them and hence, added in the film.
If a remake is to be made of Baadshah, which actor do you think will suit the lead role?
We have never thought of a remake. Kaun sa actor Shah Rukh Khan jaisa kaam kar sakta hai, pehle woh dekhna hai! We feel no one can replace Shah Rukh. No actor has the same kind of fluency and sense of timing in today's times.
On August 27, #20YearsOfBaadshah is sure to trend a lot of people are going to post their good wishes and memories about the film. Are you ready for the deluge of love and adulation that you'll get on this day?
Yes of course, we are ready. Viewers have given so much love to the film. There are kids who were not even born then and even they call us to tell how much they enjoy watching Baadshah. In fact, just 10 days back on Sunday, Baadshah was aired and we got hordes of messages. We get so shocked when people call us even today. We thought people must have forgotten this 20-year-old film!
Shah Rukh Khan is facing the most difficult time of his career right now. Do you think he should attempt something similar to Baadshah since it worked so well for him? Have you'll offered him any film post his last film, Zero?
All actors go through highs and lows in their careers. He has his own thinking and doesn't like to repeat his acts. We did meet him once but we don't have any subject for him. Otherwise he is always open to reading our scripts. We need an ideal subject for him that is fitting for his stature. Real life mein bhi, woh dil ka baadshah hi hai! He's such a good-natured man. Itna achha aadmi hai woh!
Also Read:  20 Years of Baadshah EXCLUSIVE: "I am the only girl in the whole world who has kicked Shah Rukh Khan on his bum" – Karishma Jain Chhajer
BOLLYWOOD NEWS
Catch us for latest Bollywood News, New Bollywood Movies update, Box office collection, New Movies Release , Bollywood News Hindi, Entertainment News, Bollywood News Today & upcoming movies 2020 and stay updated with latest hindi movies only on Bollywood Hungama.