It was the press conference of Deepa Mehta's Water at JW Marriott in Juhu in the year 2006. I asked a question to Deepa about her controversial film to which she gave a detailed reply. After the press conference, Mr. Suleman Mobhani of India FM came to me smilingly and asked me to call him the next day. I was heading the Bollywood operations of a South-based website in Mumbai at that point in time. I am a trained Print journalist but since their head office was in Chennai (and the IT revolution was at its peak there), they were keen to generate video content. I was doing interviews, public reviews of films, and covering press conferences on video. I had no idea that my life was about to take a direction that will change the course of the future in the most astounding way. I met Mr. Mobhani and he offered me the post of Content Head Broadband at India FM and briefed me to generate video content. I joined the India FM office on February 15, 2007. Today I complete 15 years and here's my story of being part of a glorious journey of transition from India FM to Bollywood Hungama.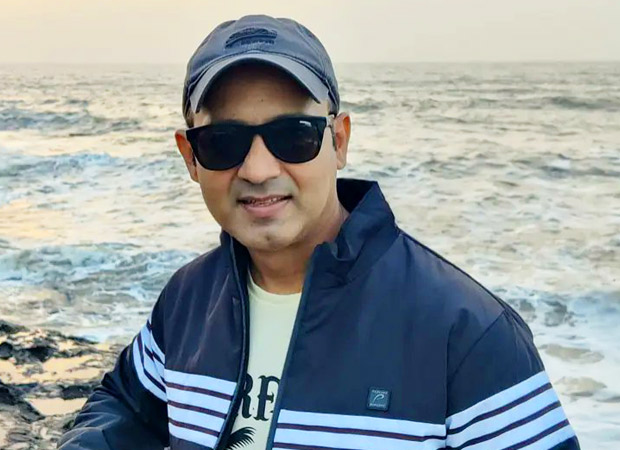 A 15-year journey from India FM to Bollywood Hungama of a reluctant talk show host
On the very first day of joining the office, Mr. Mobhani with his trademark comforting smile told me to spend the next one year building relationships within the film industry. That advice has been one of the cornerstones of my life since then. I developed many relationships across the various spectrum of the film industry, be it actors/actresses, marketing team, production houses, publicists, and journalists from other media houses. Over the years, honing, maintaining, and valuing relationships has been one of the biggest highlights of my career and life.
One-and-a-half decades back, people within the industry used to laugh when we told them that we shall be posting videos on the internet. To start with, we started building a team of cameramen, reporter, writer, video editors and assistants. Mr. Mobhani always backed my choices of people and that put extra pressure on me to try and curate the best talents from the industry so that I never let him down. Many of the team members have been with us for over a decade and have evolved as professionals over the years.
In the year 2007, India FM was the number one entertainment portal by a massive distance. It enjoyed a reputable name within the industry. That made things easier for me in a big way. Within a month, we covered the on location of Kareena Kapoor's super hit song 'Its Rocking' from Kya Love Story Hai. I interviewed Kareena (she was still in a relationship with Shahid Kapoor then). She spoke about the song and also about Shahid. The edit of our behind-the-scenes coverage of the song received 3, 00, 000 views on our video player. It was a time when a five-minute video would load after buffering for a while. The video made an impact and it was a good start for us. We were the first ones to interview Jiah Khan for her debut film Nishabd. Katrina Kaif was from the UK so she knew the impact of the internet and was very excited to be on India FM ahead of the release of her film Namaste London. Both these interviews got a great response especially from within the industry and it was wonderful for the team's morale.
I have said it before, and I say it again that Mr. Vidhu Vinod Chopra's interviews and press conferences are way more interesting and entertaining. His film Eklavya was declared as India's official entry to the Oscars. We interviewed him. He blasted all his critics within the film industry in his trademark no holds barred manner. Once this video went online, I realised that the best way to judge the popularity of any content is gauged by the response it generates. Several industry folks (who had been criticised by Mr. Chopra) 'reacted' to this interview in various media outlets. In other words, Mr. Chopra's interview went viral.
During my course in journalism from the Times School of Journalism we were taught that the most important aspect of a good journalist is credibility. It's sacred for me. Somehow, the great response to Mr. Chopra's controversial interview didn't goad me into seeking only controversial content. Anyway, we had not done anything sensational with that interview with regards to the headlines, etc. Correct representation of all content has been very important for me. And this is something that I keep reminding myself every day. I would rather come second rather than use sensational and unethical ways to come first. For the last one-and-a-half decade, our video content has documented the course of the Indian film and music industry's journey and thankfully it has earned a highly credible name. We also have big numbers to our name with regards to video views.
The first time I faced the camera was for Madhuri Dixit's interview at Nehru Art Gallery, Worli. She was still on a sabbatical and there were talks of her making a comeback. I fumbled, was repetitive while asking questions, and was hesitant. The content of my questions was decent. I had no sense of grooming and was overweight. In other words, I was a disaster in front of the camera. Mr. Mobhani backed me and never ever made me uncomfortable about my shortcomings. My wife Aarefa who has been a pillar of support to me, gradually helped me groom for the camera, ensured that I was regular with gym, swimming, and a balanced diet that helped me lose weight. If I have to give a special thanks for my professional journey then two of my biggest support systems have been Mr. Mobhani and Aarefa. If any of you think that I have achieved anything in my professional career then a huge credit goes to these two people. I tell this to all the aspiring journalists who wish to be part of visual media, that you need to take care of your fitness and grooming. You must have substance in your content but you must look presentable in front of the camera as well.
I have been greatly influenced by the MD and CEO of Hungama Digital Media Mr. Neeraj Roy. The consistent team spirit that he has inculcated in the huge team at Hungama is very inspiring. He's a visionary and the way he plans for the future is simply fascinating. Many years back, during an address to the team of Hungama he gave the example of a mobile phone brand that went out of the market by saying, "The phone brand (wouldn't want to take the name) didn't do anything wrong. Its only shortcoming was that it didn't update with time. It's very important to keep updating, adapting to new technology, and planning for the future possibilities." I have always followed this mantra and it has worked for me. Big time!
I have been asked many times, why didn't I switch jobs. I always give vague answers but let me spell out a few reasons why I consider Bollywood Hungama my family. We have one of the finest bosses in the world in Mr. Mobhani (ask anyone who has worked with him and he/she will endorse this with exclamations). He has guided me, nudged me towards improving myself, and been with me through my professional and personal turmoil in the most amazing manner. Mr. Roy is extremely busy but he has always been there to nudge or egg me on. For example, recently he sent a long message to me on an interview that I had conducted with the team of Kabir Khan's 83. He loved the conversation and shared it with all the Whatsapp groups that he is a part of. Appreciation of my work is precious for me from people who matter the most.
I saw the transition from India FM to Bollywood Hungama. Many people from within the industry still recall the India FM days. YouTube was still not on the horizon then. Our video player was gaining prominence. The attitude of the film industry, stars, marketing teams, publicists gradually changed towards 'websites'. The focus for entertainment content shifted from news and entertainment channels to digital platforms like ours. Social media added to our popularity as the younger generation of stars were very keen to publicise their views through this new wave of communication. It was Twitter and Facebook initially, YouTube took over, and then Instagram found love from one and all. We kept on updating our content in interviews, introduced rapid-fire rounds, fun quiz games, etc. A reserved and shy person like me gradually transformed into someone who ensured that celebrities opened up on my show, had a hearty laugh during our fun segments and the younger audience lapped up our interviews in a big way. But was it all fun and games? No, not really.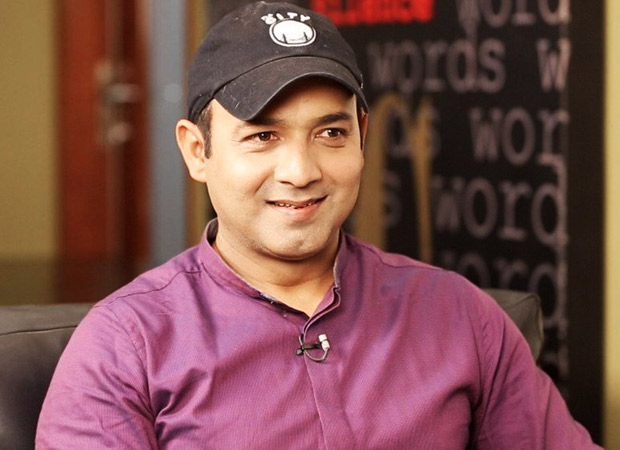 As the acceptance and fame grew so did the resistance. Certain journalists whom I idolised let me down in a big way by sharing links of my interviews on their social media accounts and made nasty attempts to pull me down. I have had some really bad experiences. Both Mr. Mobhani and Aarefa egged me on during those desolate and dark phases. I am deeply indebted to them. "When people make attempts to bring you down, that means that you are doing something right and you must strive to become better," said Mr. Mobhani.
Asha Bhonsle ji told me in an interview that she treats each song as her first song. She has the same amount of nervousness, planning, and training before the recording. She talks to the recordist, the lyricist, the composer many times over to ensure that the song gets its due justice. I think it's because of this dedication towards her craft that she is one of the only performers in the world who in her 80s can fill big stadiums anywhere in the world. Mr. Amitabh Bachchan arrived a few minutes early on our set for an interview as he wanted to converse with me before the interview. His punctuality and sincerity is awe-inspiring. Aamir Khan kept his promise of doing an interview for Satyamev Jayate season 1 by doing a Skype interview from Chicago nine years back (virtual interviews were unheard of in those days). He told me during that interview, "I do one thing at a time. If I am talking to you right now, then I am not thinking about anything else. Not even the shot that I shall be taking after this interview." It's his single-minded approach that has made him the trendsetting actor that he is. During my 15-year journey, I have met numerous personalities who have left an indelible impact on me with their work ethics, life stories, and professionalism (or the lack of it). Yes observing the shortcomings of others also teaches you about things that you need to avoid. I have seen some really promising stars/actors disappearing from the spotlight merely because of their inability to handle pressure or reluctance to adapt or change or maybe their affliction with a bad attitude.
I have travelled to many places all across the world and within India because of my work. People tend to recognise me wherever I have travelled and it's a big high. But does it mean that I have arrived? One thing I've learned is that there's always a scope for improvement. Aarefa is blunt with me and that works for me brilliantly. She's a communication skills expert and she told me a few years back that I need to listen more, avoid butting in while the celebrity/or anyone, in general, is talking, and be clear in my thought process so that my questions are focused. In the last few years, I have made it a point that I let people finish their sentences, howsoever long they might be, and then add my two bits and put forth a follow-up question if needed. It has made my conversations very organised. I cringe at some of my earlier conversations where, at times, I simply was all over the place. Thankfully, now, we have a big bank of conversations that are very streamlined and it's a nice feeling.
Pandemic threw us in the darkest possible corner. Towards the end of March 2020, I conducted my first virtual interview via Whatsapp video calling. A few more followed. We experimented with Skype, Instagram live, Facebook live and then Zoom became a mainstay. We started doing three or four interviews every day. This experiment with technology has been a brilliant learning experience. I realised that since there was no camera/cameramen, light men, recordist etc, the celebrities opened up even more than usual. Several of them cried while narrating their stories. It was a phase that I had never imagined. It has been almost two years since the pandemic and we have conducted over 1500 virtual interviews since March 2020.
It's an emotional moment for me as I complete 15 years at Bollywood Hungama today. There is a lot more that I wish to say but maybe I shall save it for my book.
Thank You to everyone who has been part of my journey. Deepest gratitude to you all.
Also Read: Sonu Nigam launches journalist Faridoon Shahryar's debut poetry collection, Dust of Sadness
BOLLYWOOD NEWS - LIVE UPDATES
Catch us for latest Bollywood News, New Bollywood Movies update, Box office collection, New Movies Release , Bollywood News Hindi, Entertainment News, Bollywood Live News Today & upcoming movies 2022 and stay updated with latest hindi movies only on Bollywood Hungama.