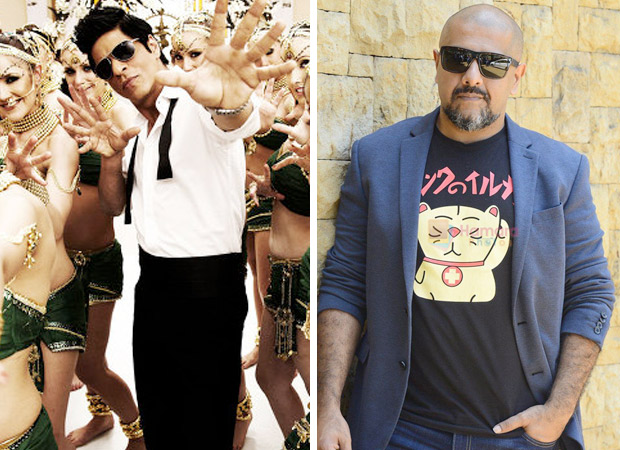 Back in 2011, the Shah Rukh Khan film Ra.One hit screens, but what became an instant hit was the track 'Chammak Challo' that featured Kareena Kapoor Khan. However, in a recent ruling, a Thane court presided by Judicial Magistrate RT Ingale has ruled that the usage of the term 'Chammak Challo' amounts to "insulting a woman's modesty". This ruling came after a woman had moved the court on January 9, 2009 when while returning from her morning walk with her husband, she stumbled on a garbage bin which the accused had kept on the staircase. In her accusation, the woman alleged that the accused yelled at the couple, and, also called her a "chammak chhallo".
While the Thane court upheld her case, saying the accused had indeed committed an offence under section 509 of IPC (word, gesture or act intended to insult the modesty of a woman), Vishal Dadlani who penned the 2011 track 'Chammak Challo' for the Shah Rukh Khan film Ra.One commented, "No one should harass anyone and I hope the lady who has been troubles is all right and that she follows through with prosecuting this chap. Well, in the case of our song in Ra.One, it was a husband, singing to his wife. She was dancing with him, and also sang along. Where mutual, consensual, and within a relationship, surely a little playful teasing is permitted? Although given our current political scenario, perhaps I should apologise now, before some lunatic files an FIR. I'm deeply sorry if anyone was offended in 2011, and waited this long to realise it."
Lyricist Manoj Muntashir who has written some of the most aesthetic lines in recent times feels there is nothing wrong with calling a woman 'Chammak Challo'. "To my understanding, there's nothing offensive about calling a women 'Chammak Challo'. It's a harmlessly mischievous way to praise a woman's looks. I have not met one girl in my life who feels demeaned about being called 'Chammak Challo'," opines Muntashir.
He feels, more than the words, it's the intention behind them that makes all the difference. "Offence lies in the undertone and the way they are being said. If spoken with a certain disgrace, a neutral world like 'jawani' sounds uncomfortable. Besides, if 'Chammak Challo' is indecent, what about 'Katto Gilahri', 'Patakha' and 'Sexy'...??? Are these going to be next in the line of ban?"
Muntashir feels we are become a nation of protesters. "Can we please stop being offended by anything and everything? We are a nation where beauty and looks have been celebrated since ancient times. Millions of pages have been written to acknowledge female charm and most of them are a part of our esteemed literature. Can we ban 'Padmawat' where the killer looks of Rani Padmavati have been described in a very graphical fashion? Every period has its own idioms and phrases. Chammak Challo is today's language. All said and done, I respect the court of law and accept their Verdict with utmost faith in the judiciary."
Writer Juhi Trivedi who penned some of the most progressive screenplays in recent times including Vicky Donor and Piku says, "Yes 'Chamak Challo' can be offensive, depending on the context. So it's important that people understand the subtle nuances of language...the use and misuse of the words. I accept and respect the court's decision... however, if any person wishes to disrespect another, he will find some other word...language is a big ocean. Even if everyone is educated...no one will express in literary jargon in day today conversations... colloquial words and slangs will always be a part of our spoken language. Having said that, in an ideal society, no one should talk to each other in a derogatory manner... be it to a woman or a man. Sab achchi bhaasha ka prayog karien. Gandhiji ke teen bandar."