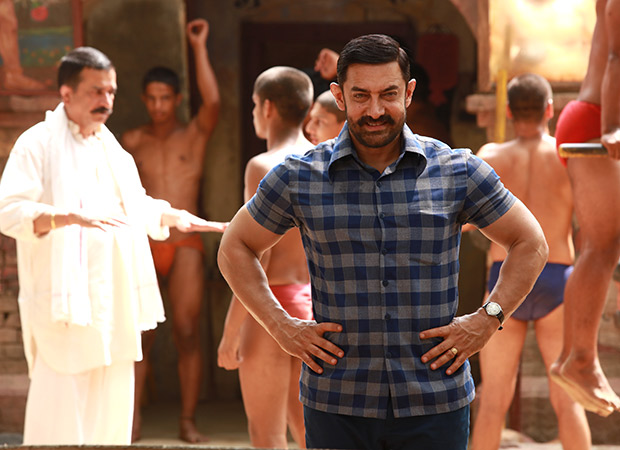 >
By now, it's officially certified that the Aamir Khan starrer Dangal has not only set the Box-Office on a colossal fire, but, also has shattered many records. The film, which caters to all the age groups, has been received extremely well by one and all. Dangal has not just made the audiences happy, but has also given everyone associated with the film many reasons to smile.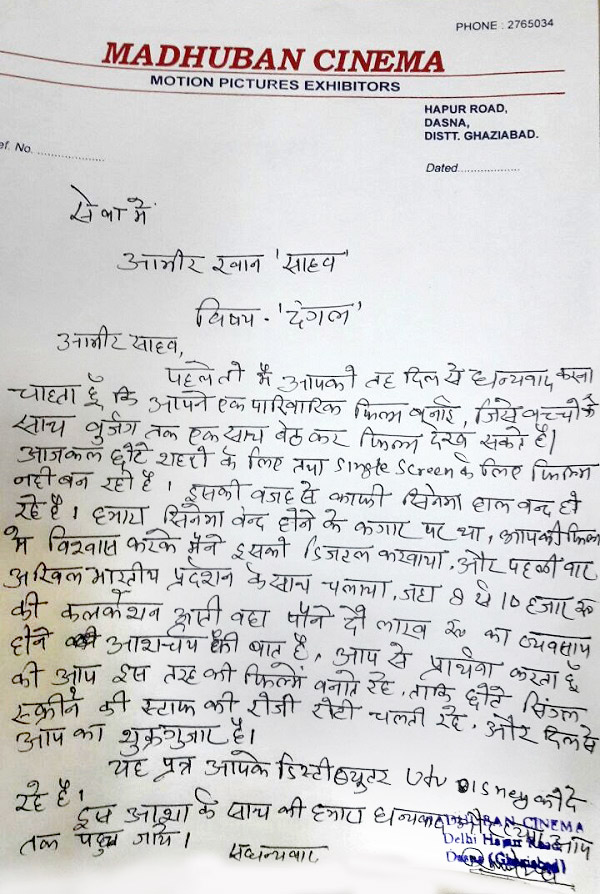 Amongst those who have been immensely benefitted by the roaring success of Dangal happens to be the single screen theatre owners, who had been facing uphill times with the advent of multiplexes. All thanks to the success of Dangal, everyone is flocking to see the film, thus making the owners of the single screen theatre very happy in the bargain. Needless to say that these single screen theatre owners feel so very indebted to Aamir Khan for having made Dangal. In order to express their gratitude, a handful of single screen theatre owners penned down their thoughts about Dangal.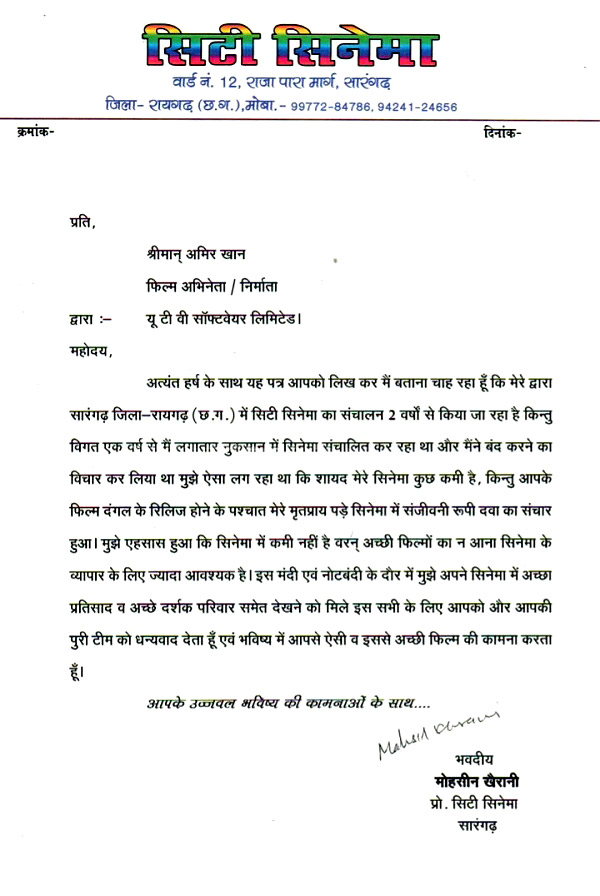 One such letter was from the single screen theatre owner in Raigarh, wherein he said that it had been realised with Dangal that there was not a lack of cinema but lack of good cinema that actually brought people to theatres. Besides him, there was a letter that had been written by an exhibitor from Dasna (Ghaziabad district), wherein he stated that his theatre was on the verge of shutting down, till Dangal came about and reversed the fortunes.
Speaking about all these gestures, Aamir Khan said that it had been a very exciting and fulfilling journey. He added that, when he looked back at his career and all his decisions, they had been mostly impractical and risky, with the latest instance being Dangal. He also added that, he had been able to do the kind of work that he believed in and do the work that he loved.