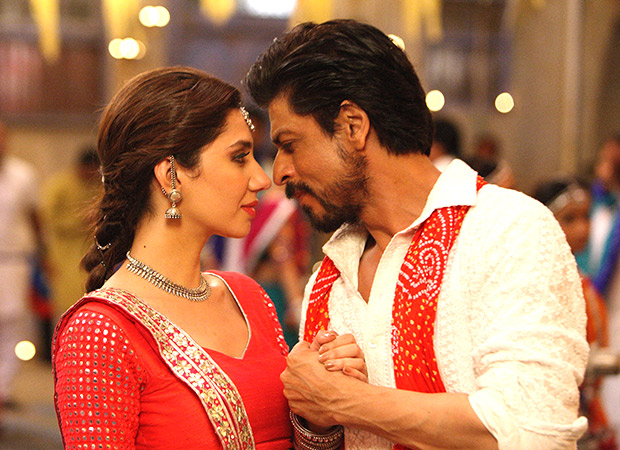 EXPECTATIONS
A Shah Rukh Khan film is special, and so is the music of his films. His last release Fan was a song-less affair (much to the disappointment of his fans) and though there was a promotional track, it wasn't in the film. Surprisingly, even though Raees has a half a dozen odd songs in it, the music was released just a day before the film's release. Ram Sampath and Jam8 [Pritam's company] has put together the music.
MUSIC
The song that kick-starts the proceedings is 'Laila Main Laila', a recreation of Kalyanji-Anandji and Indeevar's cult classic from Qurbaani. This time around, the ball is in Ram Sampath's court (along with Javed Akhtar) to get the feet tapping as he ropes in newcomer singer Pawni Pandey. What strikes most is the signature tune which is used in abundance right through the proceedings to lend it a classic touch. The beats are all there which ensures that the pace is intact right through the song's five minute duration. This one is a chartbuster already and what helps is the manner in which it is included in the narrative.
Next to follow is a quintessential Shah Rukh Khan song that could well have been a part of a Karan Johar directed film. There are signature Shah Rukh Khan moves in this JAM8 created love song that has the kind of flavour to it which became prominent right from the days of Kuch Kuch Hota Hai. Amitabh Bhattacharya's lyrics carry a mature flavour to them and the moment Arijit Singh starts rendering these words, 'Zaalima' goes to a different level altogether. Moreover, Harshdeep Kaur's voice is an added asset to this wonderful song that has in it to find running on a repeat mode after it has been heard once.
Ram Sampath returns to the soundtrack with 'Udi Udi Jaye' which could well have been together for a 'Navratri' outing. With traditional Gujarati beats to the song, singers Sukhwinder Singh, Bhoomi Trivedi and Karsan Sagathia let their hair down and croon behind the mike in an energetic manner. Javed Akhtar's lyrics fit in well into the mode and flavour of this love song which is situational to the core. Though one doesn't see it covering much of a distance after the film's run is through, it is not the kind that would make you look the other way while it is on.
Mika Singh brings his characteristic tonality and pitch into play for 'Dhingana', a Mayur Puri written number which has been put to tune by Aheer [JAM8]. The manner in which this song is composed, it reminds one of the music from the 80s when Mithun Chakraborty, Anil Kapoor and Govinda had a horde of such numbers to their credits. Almost coming close to being a 'tapori' track, this one is again a situational song and keeps you engaged while it is on.
The song which follows, 'Enu Naam Che Raees', is pretty much a continuation of 'Dhingana' when it comes to the overall mood and flavour on the fore. Ram Sampath is back in action and this time around he writes as well as sings this number. Placed into the film at a juncture when the character of Raees is in its full fervour, this one is fast paced with a strong Gujarati flavour to it. Tarannum Malik and Hiral Brahmbhatt give support to Ram Sampath in the singing and music departments respectively.
As is the scenario in this soundtrack, majority of numbers in Raees are situational and the songs which follow, 'Saanson Ke' and 'Ghammar Ghammar' are no different. Former is a composition by Aheer [JAM8] and has a sad feel to it, which gets the right sound by singer KK. Written by Manoj Yadav, it is placed during the film's narrative when Raees is at his mighty low in personal as well as professional life while trying to find a way out. On the other hand 'Ghammar Ghammar', a traditional track, is sung by Roshan Rathod. This one has a more upbeat feel to it though there isn't much that you remember after listening to it.
OVERALL
The music of Raees is primarily situational and though a couple of songs do stand out, one just expects an all-around score from a film featuring Shah Rukh Khan. It is understandable though that the film's genre has its limitations and in that aspect, Ram Sampath as well as JAM8 deliver as per the need and situation.
OUR PICK(S)
'Zaalima', 'Laila Main Laila', 'Dhingana'