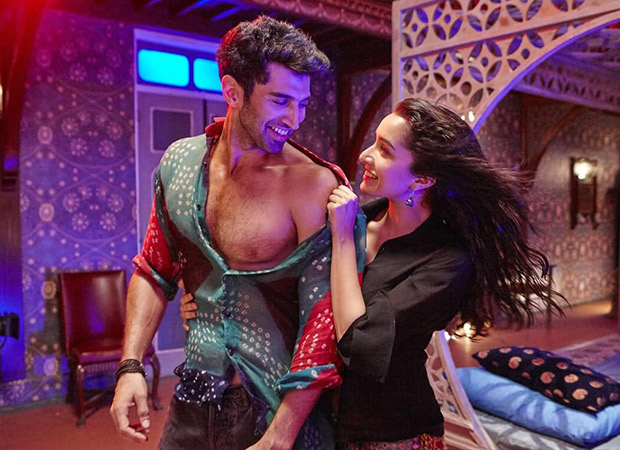 EXPECTATIONS
It has been a while since A.R. Rahman came up with a wholesome musical album. While no one can deny the fact that he has experimented each time around, one has waited for long to hear a complete soundtrack from him which becomes popular with the masses as well as class segment. Hence, with OK Jaanu coming from Karan Johar as the producer, one expects music (with lyrics by Gulzar) to carry good mass appeal as well. Yes, 'The Humma Song' has made it to the charts already but one looks forward to what does the rest of the album with seven additional songs has to offer.
MUSIC
As a singer, A.R. Rahman has traditionally come up with something truly different and exciting. That is the case with the title track 'OK Jaanu' as well which has him sharing the mike with Srinidhi Venkatesh. Together, they keep the tempo up with this lively number that comes to the point right away and maintains a good pace right through. A peppy love song for the teenagers, this one has a good hook to it.
It is the sound of guitar that kick-starts the proceedings for 'Enna Sona' which has A.R. Rahman roping none other than Arijit Singh to do the honors. A beautiful melody which has almost been presented as an unplugged track, 'Enna Sona' is about a guy serenading his girl and showering praises on her. With a sweet charm to it, this is the one for a candle light outing and has a Punjabi base to it. Do listen to this one!
For those hunting for a vintage A.R. Rahman sound, there is 'Jee Lein', an upbeat track, which makes you remember the kind of music that one had heard in the late 90s and early 2000s. It is the manner in which A.R. Rahman lays down his acoustics which gives this Savithri R Prithvi, Arjun Chandy and Neeti Mohan an edge over many other 'high on life' tracks. This one works well as a fusion outing and impresses.
As for those in a party mood, there is 'Kaara Fankaara' which could well be the most difficult track for the composer to have put together. While Paroma Das Gupta and Shashaa Tirupati take the lead as the lead singers, the song wouldn't have been what it eventually turns out to be if not for its rap portion. A rare track where rap truly works in the ambience, stage and setting, this one has Hard Kaur, ADK, Kaly, A.R. Rahman and Ashima Mahajan coming together to create a deadly foot tapping appeal.
There is an absolute change in proceedings though with Jonita Gandhi crooning to a semi-classical 'Saajan Aayo Re'. There is an extended 'alaap' with A.R. Rahman adding fusion bits to this love song which sets the stage for the six minute long track to take on shape. Of course, it takes time to get used to the sound as this isn't one of those instantly catchy numbers. However, it eventually settles down with Nakash Aziz joining the show as well.
Another surprise that comes soon after is 'Maula Wa Sallim', a devotional song which is in Arabic. This is rendered by A.R. Ameen, son of A.R. Rahman, and one can pretty much sense the purity that the track carries. With practically nil interruption by means of any other musical instruments, it is just Ameen's voice that holds centre-stage and works well for the situation.
After 'Saajan Aayo Re', another semi-classical track to find its way into the soundtrack is 'Sunn Bhavara'. Yet again, it is the voice of the lead singer that holds prominence as you just hear 'tabla' in the background. Shashaa Tirupati, who has been around for a while now in the industry, gives a good account of herself all over again and demonstrates her command over the medium. A good situational track.
The album concludes with 'The Humma Song' which is a designated chartbuster all over again even after almost a couple of decades since it was heard in Bombay (1998). The base sound of 'Humma Humma' has been kept intact though the arrangements are relatively low key with sensuality taking over a dance setting. While Tanishk Bagchi, Jubin Nautyal and Shashaa Tirupati (in an entirely different 'avtar') come together to make this number popular, Baadshah arrives too with his rap interspersion. Yes, purists are expected to disagree with a new version but 'junta' says otherwise and eventually this is what that matters.
OVERALL
OK Jaanu is a well-rounded album and has its fair share of catchy, soulful and situational tracks. Considering the fact that music by A.R. Rahman traditionally takes time to grow on you, one would have expected the soundtrack to have arrived much earlier (at least three weeks back) so that all songs would have got their due credit. One now hopes that the film turns out to be a winner so that the music too becomes much more popular and not just rely on 'The Humma Song'.
OUR PICK(S)
'The Humma Song', 'OK Jaanu Title Track', 'Enna Sona', 'Kaara Fankaara'