Kannada star Yash and Karnataka's opposition leader Siddaramaiah's fan Ramakrishna died by suicide recently. The 25-year-old was found hanging at his house in Kodidoddi village in Mandya district. In his suicide note, he said that his life was a failure and that he wished for Yash and Siddaramaiah to attend his funeral.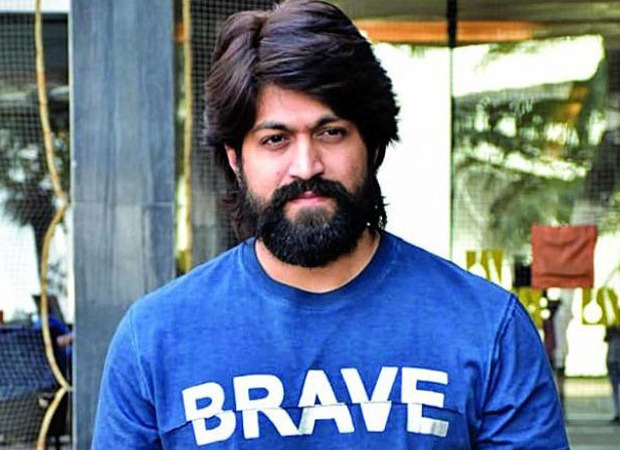 In the suicide note found by the police, Ramakrishna wrote in Kannada that he considered himself a failure as he could not be a good son to this mother and a good brother to his elder brother. He also mentioned that he had no luck in love as well.
As a last wish, he wrote in the letter that he was a fan of both Yash and Siddaramaiah and wanted them to be a part of his funeral.
Yash on learning about this took to Twitter to express his disappointment over the demise of Ramakrishna. The actor wrote in Kannada that his fans should not set such an example for others. "Fans love is our life. Our pride. But can we be proud of Mandya Ramakrishna love? This is shouldn't an example for fans love. hope he rests in peace. Om Shanti," Yash's tweet read.
ಅಭಿಮಾನಿಗಳ ಅಭಿಮಾನವೇ ನಮ್ಮ ಬದುಕು.. ಜೀವನ.. ಹೆಮ್ಮೆ..
ಆದರೆ ಮಂಡ್ಯದ ರಾಮಕೃಷ್ಣನ ಅಭಿಮಾನಕ್ಕೆ ಹೆಮ್ಮೆಪಡಲು ಸಾಧ್ಯವೇ...
ಅಭಿಮಾನಿಗಳ ಅಭಿಮಾನಕ್ಕೆ ಇದು ಮಾದರಿಯಾಗದಿರಲಿ.. ಕೋಡಿ ದೊಡ್ಡಿ ರಾಮಕೃಷ್ಣನ ಆತ್ಮಕ್ಕೆ ಚಿರಶಾಂತಿ ಸಿಗಲಿ...
ಓಂ ಶಾಂತಿ...

— Yash (@TheNameIsYash) February 18, 2021

Meanwhile, Siddaramaiah posted a series of tweets saying that suicide should not be an option for anyone. He also visited Ramakrishna's village and paid respects to his mortal remains.
ಮಂಡ್ಯ ತಾಲೂಕಿನ ಕೋಡಿದೊಡ್ಡಿ ಗ್ರಾಮದಲ್ಲಿ ಆತ್ನಹತ್ಯೆಗೆ ಶರಣಾದ ಕೃಷ್ಣ ಎಂಬ ಯುವಕನ ಅಂತ್ಯಕ್ರಿಯೆಯಲ್ಲಿ ಭಾಗವಹಿಸಿದೆ.
ಆತ್ಮಹತ್ಯೆಗೂ ಮುನ್ನ ಹುಡುಗ ತನ್ನ ಅಂತ್ಯಕ್ರಿಯೆಗೆ ಸಿದ್ದರಾಮಯ್ಯ ಬರಬೇಕು ಅಂತ ಬರೆದಿಟ್ಟಿದ್ದ, ಆ ಕಾರಣ ಅತ್ಯಂತ ದುಃಖದಿಂದ ಆತನ ಕೊನೆ ಆಸೆ ಈಡೇರಿಸಿದ್ದೇನೆ. 1/5 pic.twitter.com/5CkznIfy27

— Siddaramaiah (@siddaramaiah) February 18, 2021

ALSO READ: Scoop: After KGF, Yash's next is to be directed by Narthan
BOLLYWOOD NEWS
Catch us for latest Bollywood News, New Bollywood Movies update, Box office collection, New Movies Release , Bollywood News Hindi, Entertainment News, Bollywood News Today & upcoming movies 2020 and stay updated with latest hindi movies only on Bollywood Hungama.