We are no strangers to the fact that each member of the pop juggernaut BTS is a multi-faceted artist. Since the group took a break last year from joint activities, the members have been focusing on solo ventures to explore their interests and release solo music. Today marks rapper-songwriter-producer SUGA's birthday who turns 30. Along with members of the group, he has been majorly involved in the writing and composing tracks for BTS' discography. His musical alters ego is AGUST D wherein he delves into a scathing commentary against all things bad in the world, embraces the hatred and turns it into his armour and also finds ways to reassure his fans seeking solace. Be it SUGA or AGUST D, he has always hit the mark with his music. Let's take a look at SUGA's artistry over the years.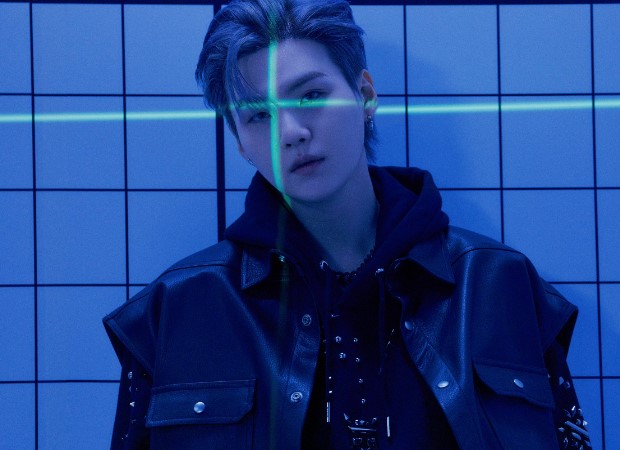 BTS' SUGA and the authenticity of AGUST D: A glimpse into raw artistic genius of Min Yoongi and power of music
SUGA has always touched upon socio-political themes in his rap songs. One of his early works '518-062' was in honour of the Gwangju Uprising of the 80s. He started as an underground rapper with the moniker 'Gloss' but soon switched to mainstream K-pop after joining BTS. But he did not lose touch with his roots. As a member of BTS, SUGA contributed to rap verses for their songs. As time went by, he also started composing tracks for the group. When you think that SUGA has done it all, he comes in with a banger of a surprise. With BTS, he has written about their struggles as a group, their challenges on the way and their impending stardom. His verses were fiery and feisty when needed and sombre when the theme called for it. Be it addressing his fears using the basketball analogy in 'Intro: The Most Beautiful Moment in Life' – "once the sun-setting night comes again, it's the riddled reality / Once I come to my senses, I get scared again looking at myself being a scared idiot / The sense of reality that hits me / Why am I still here while others are running ahead?" (lyric translation by doolsetbangtan) or speaking about the struggles of being famous in this modern world in 'Interlude: Shadow' – "People say, in that bright light, it's splendor / But my shadow rather grows even bigger / swallows me, and becomes a monster Going higher, higher, and only higher, higher / it makes me dizzy / Going only higher, higher."
As a soloist, SUGA often draws inspiration for his tracks from his life, both personal and social. When it came to his first mixtape also titled AGUST D, he spoke about the fast-paced world of K-pop where one had a certain role to play. He spoke about the restricting nature of the industry in his mixtape, especially in the track '140503 At Dawn' - "I couldn't take a single step out of the dorm that felt like a prison / They become distant / Friends, family, whoever around me / can't stay around but pass by me / My arrow still misses the target called personal relationships". In addition to that, the musician also painted a picture of the perils of adulthood, especially when one is surrounded by cameras wherever one goes.
SUGA's second mixtape as AGUST D was D-2, which continued the story from his first mixtape. Between both his mixtapes, a lot changed. He grew as an artist who learned to channel his emotions in the present instead of looking back at the past and wondering about the what-ifs. Where AGUST D spoke about his past, D-2 was much more grounded in reality and his present. The contrast between both his mixtapes is stark when you look at the tracks. Whereas he spoke about himself, the people around him and the ever-changing life in 'People' from D-2 - "Who said that humans are the animals of wisdom / To my eyes, it's obvious that they are the animals of regret / People change — like you have / Living a life in the world, there's nothing that lasts forever / Everything is just a happening that passes by."
Speaking about producers SUGA often collaborates with, Pdogg takes the cake undoubtedly. Having worked with PDogg for BTS' chart-topping music, it was no surprise when SUGA got him on board for his solo venture as well. Pdogg understands the pictures that SUGA wants to paint. Their visions align ever so well, often transcending the scattered tunes and coming together to form a musical treat.
Coming to his collaborations with artists outside of BTS, he has left an imprint of his talent across the seven seas. SUGA might have started as a rapper, but his vocal skills are another story entirely. Like a musical note transpiring from a mystical haze, his raspy vocals travel through the speakers and reach the listener's ears drenching them in a honey-glazed haze. He has collaborated with IU, PSY, Lee So Ra, and Max, among others where his rap and vocal verses shine bright. He lent solace to the listeners when he sang "At times when you want to take a rest / When you're buried under loneliness / Even when you're together / When you're intoxicated with memories / And bring someone up / That's when I become your music" for Lee So Ra's song 'Song Request'. He reminisced about an old love in IU's track 'Eight' when he crooned, "Saying goodbye is like a disaster alert / I miss you when the morning comes / Let's both pass this aeon / We'll surely meet on this island once more". 
SUGA's authentic approach when it comes to making music is no less than a spectacle to behold. Now, at the age of 30, he is all set to host his first solo tour where fans would get to witness the magic of SUGA's musical genius being recreated live on stage. It is astonishing to see how a person who is miles apart can touch upon the common underlying experience faced by thousands across the globe. It only comes to show how society runs on a parallel of ideals and morals.
In addition to getting accustomed to society, one also has their intrapersonal struggles to deal with. SUGA, whose formative years were spent surrounded by music, used it as a tool to tell the story of his life and the challenges he faced. He has let the world into his complexities, conflict of identity, fear, and vulnerable moments and channeled those feelings into his music. His discography remains profound, and artistry grows further. Long live, AGUST D x SUGA!
Also Read: BTS' SUGA celebrates 30th birthday by donating over Rs. 62 lakhs for earthquake victims in Turkey and Syria
BOLLYWOOD NEWS - LIVE UPDATES
Catch us for latest Bollywood News, New Bollywood Movies update, Box office collection, New Movies Release , Bollywood News Hindi, Entertainment News, Bollywood Live News Today & Upcoming Movies 2023 and stay updated with latest hindi movies only on Bollywood Hungama.