Meghna Gulzar, daughter of ace lyricist- writer Gulzar, has carved her niche in unconventional cinema. Her last film, Talvar, was based on the 2008 Noida double murder case of Aarushi Talwar and Hemraj Banjade. The film was based on true story and was critically acclaimed for its story and brilliant performances. After the crime drama, Meghna Gulzar is back with her next release, Raazi, which adapted from Harinder Sikka's book 'Calling Sehmat'. The film narrates the story of a Kashmiri woman who was persuaded to marry into a Pakistani family and goes undercover as a spy during the Indo- Pak war in 1971.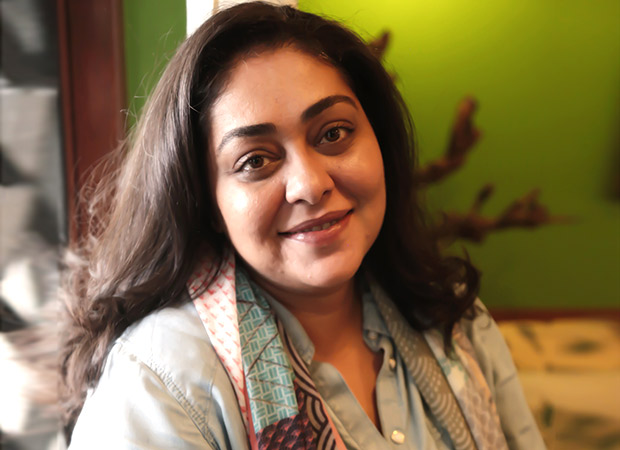 As Meghna Gulzar is drawn towards unconventional cinema, we spoke to her about her upcoming film Raazi and how everything fell into place. Speaking about adapting the important portion of the vast book, she said, "The attempt should always be to take the written word forward, which is what I did with my approach to the film. Now, how this film happened is another story altogether. The strange thing is that the book and the story came to me from two different places. The talks between Harinder Sikka and the production house were not coming through. While I was developing my own scripts, the script came my way again. Somehow something connected that there is a reason that the story is coming to me and I should take it up. I met Harinder Sikka and we had a conversation. He said, 'Look, I don't know who will produce the film, but I am very sure that I want only you to direct it.' And I told him that if he trusts me so much with the material then he should let me develop it and colour a cinematic story out of the book and take it to the studio. So I did that and took it to Junglee Pictures and Priti Sahani, as she was the first one to tell me about this book. So taking the script to her was morally the right thing to do.
When you read the book, the most powerful thread in the book is the journey of this girl, Sehmat. Where a decision is made for her, by her parents and that she is married off into a Pakistani military family and sent across the border where she becomes the eyes and ears of India. Apart from that, there is her backstory, her parents' backstory and whatever happened after that like an epilogue. But when you have to make a film, you have two and a half hours and to tell your story in the best way, you have to focus on the most important part of the story to be able to do justice to it and tell it in the best way possible. That was my only guiding principle in pulling out this main thread from the book."
Meghna Gulzar has made different choices when it comes to filmmaking. Instead of opting mainstream plots, she has gone the different route to show a different kind of cinema to the audience. When asked about the dark narratives, she said, "Not dark, but the true life genre is what I am gravitating towards. It is not a conscious thing. It is just that stories from there are far more compelling. As a creative person, I want to keep shifting gears so that I don't stagnate. So it is important to touch different genres and different colours in the palette."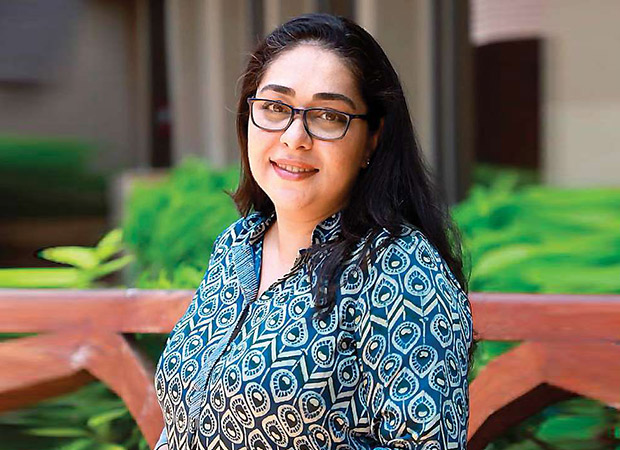 The song 'Ae Watan Mere Watan' in Raazi is an impactful patriotic song which has been seen after a really long time in a Hindi film. Speaking about the same, Meghna added, "The songs are entrenched in the film. We've not made songs to fill up an album. These are made for the film and they are connected to the film. There is a situation in the film where Sehmat's character teaches children at an army school a song for their annual day and what I wanted was duality in the song. When she is teaching "Ae Watan Mere Watan" to them, the children are referring to Pakistan and she refers to India. So it just grew from there. The beauty of a patriotic song is that anyone can sing it for their country. That's what makes a patriotic song truly universal.
Another layer to this song is through two lines – "Lab pe aati hai dua ban ke Tamanna meri, Zindagi Shamma ki surat ho khudaya meri". This is a prayer which is sung in the schools of Pakistan even today. My father (Gulzar) used to sing it as a child at his school in pre-Partition days."
Coming to the actors Alia Bhatt and Vicky Kaushal, this was the very different choice of lead actors. Alia Bhatt has done both mainstream cinema and unconventional roles. Vicky Kaushal, on the other hand, has slowly carved his path with independent films like Masaan and Raman Raghav. Speaking of casting them, Meghna Gulzar added, "With both these actors, because I knew the story and the arch, there is a level of performance that is required. So the first demand that the actors that I cast have to be able to deliver that level of performance which Alia, everybody knows can. With Alia, it was like this is a 20-year-old girl so the physical appearance box is checked. Now, I want my character, even though she is a spy, she is no Lara Croft. She is not the bride from Kill Bill. She is a young, fragile, innocent girl who is put through a tumultuous journey. But her fragility remains intact. She doesn't metamorphose into a superwoman. Alia has that vulnerability and fragility in her.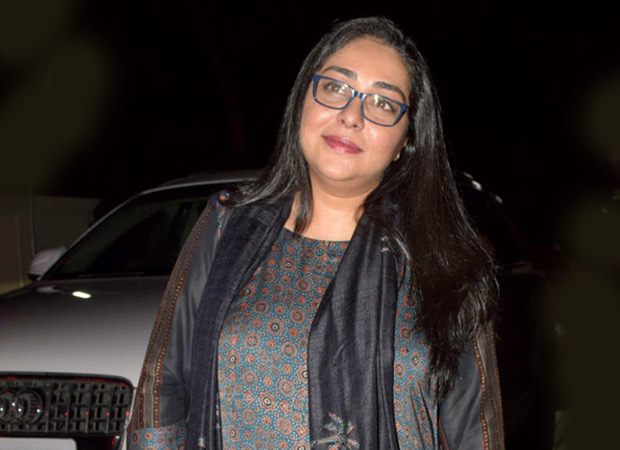 With Vicky, there is a 'namrata' (modesty) in him which is what I wanted. I have done counter positioning, counter costuming and counter casting for everything. She is a spy who is feminine in pastels and flowy outfits. Vicky's character is a person in the Pakistani army. Even his character's journey is as tenuous as hers."
With the current scenario between India and Pakistan, filmmakers are often skeptical of picking up a subject that could be perceived in a negative live. Speaking about the said, the director said, "I wouldn't say fear because if there was fear, I wouldn't venture forward and make it in the first place. But yes, that awareness was there that this is sensitive territory that we are treading, but then so was Talvar. It is about your own intent of picking the subject. If that intent is pure and if your integrity is in the right place, it will show in the film. It will subliminally seep in the way you execute the film. And the audiences will get that. More than anything, I believe the audience is far more aware than we give them credit for. That has been my biggest learning as a filmmaker since Talvar."
As many films aren't releasing in Pakistan, Raazi is kind of a film that may or may not see the release there as well. As the film is about the Indo- Pak war, Meghna was asked about the plans of releasing the film in Pakistan. She said, "I know it is releasing worldwide. We hope that it releases in Pakistan. As of now, I don't think there are any plans. But, something inside me tells me that when the film releases you'll realize that it's looking at the Indo-Pakistan dynamic very differently and that there is nothing in it that it should not release in Pakistan. However, whether the film will release in Pakistan or not should not be relevant only because it is Raazi, a film on Indo-Pakistan subject. Our films are anyway not releasing in Pakistan, which is a tragedy in itself. Cultural exchanges should not be driven by politics."
Raazi starring Alia Bhatt and Vicky Kaushal releases on May 11, 2018.
Also Read: "It was emotionally draining"- Alia Bhatt on essaying the role of an Indian spy in Meghna Gulzar's Raazi
BOLLYWOOD NEWS
Catch us for latest Bollywood News, Bollywood Movies update, Box office collection, New Movies Release & upcoming movies info only on Bollywood Hungama.