The industry, trade and moviegoers were left surprised with the sudden announcement that Radhe - Your Most Wanted Bhai, the much awaited film of Salman Khan, would release in cinemas on Eid. However, it'll also simultaneously arrive on Zee's pay-per-view platform, ZeePlex. It's the first time something of this sort is being attempted. Ideally, a massy movie like Radhe - Your Most Wanted Bhai is best enjoyed in cinemas but due to the never-ending second wave of Coronavirus, it seems that the makers had to make this decision.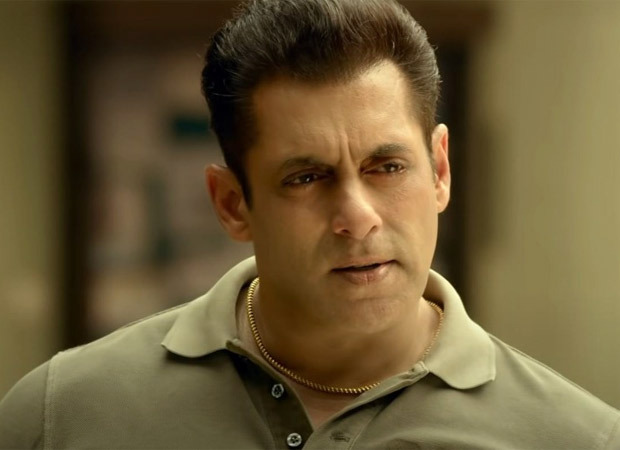 "Well done Salman Khan": Single screen exhibitors react to Radhe – Your Most Wanted Bhai's hybrid release announcement
Zee Studios break silence
Shariq Patel, Chief Business Officer, Zee Studios says, "Wherever theatres are operational in India, our film will release. And internationally, cinemas are anyway open. So wherever theatres are functional, we'll follow the theatrical windowing of that particular country." In other words, internationally, the film will release only in cinemas, provided theatres are functioning in that region. In India, it'll have a hybrid release.
He justifies this move by stating, "Internationally, Warner Bros has been following this practice. Last year, we experimented with just a PVOD (premium video on demand) release of Khaali Peeli. We shortened the theatrical window of Suraj Pe Mangal Bhari and Solo Brathuke So Better. We need to adapt to the existing market scenario. One has to understand that a lot of money has been invested. So one can't keep waiting for the ideal scenario to arise. The pandemic and the resulting restrictions have been going on for a year now and there's no end in sight. So, the point is that we have to evolve, find a solution to a given situation."
Trade Speak
Trade analyst Taran Adarsh says, "The producers did the right thing. Since it's a Salman Khan film, the costs are huge. And it's a film which was supposed to release one year ago. Imagine the interest he must have incurred due to this delay. He has all the money in the world, I am not denying that. But every film has an economic baggage. How long can you hold on?"
He adds, "As for the exhibitors, they were hoping that Salman Khan will bail them out. As I have always said, he is the pied piper of Bollywood. His films, irrespective of the merit, command a terrific initial. Now a hybrid release announcement comes as a jolt for them. It's going to take some time for them to absorb the reality."
He also feels that in these sensitive times, cinema is the last thing on people's mind, "On social media, 99% discussions are only about Covid-19. Cinema doesn't even feature anywhere as priority. So it's a wait and watch situation right now. We don't know how it's going to pan out."
Girish Johar, producer and film business analyst, however, is more critical of this development, "This scenario has to be seen through various perspectives. Definitely, it's a big blow for cinemas. We have already lost around 1000 screens to Covid-19 last year. And now Radhe - Your Most Wanted Bhai, which is like a crucial oxygen cylinder, has gone away on digital. So it's sure to affect the health of the exhibition sector."
He says he fails to understand how someone of the stature of Salman can opt for such a model and adds, "If you are an individual producer in need of cash flow, then one can understand if one opts for such a model. After all, the interest adds to the budget with each passing month." He also feels that the stars have been unfair to the theatres, which made them so popular in the first place. He emphasizes, "These actors, in their 30 or 35 year old careers went to various theatres to promote their films. Kuch actors ne toh ticket window pe tickets bhi bechi hai, for promotions. Pichle ek-dedh saal mein cinemas bandh kya hue, inhone toh tweet bhi nahi kiya for helping this sector. It's the cinema that made you. They should have been a little considerate about them."
He further tells why the PVOD release is not ideal, "From infrastructure perspective, it is not the right move. It'll stop the growth of multiplex screens. Also, OTT is an urban market and mostly patronized by viewers of 10-12 cities. Toh Radhe - Your Most Wanted Bhai log ZeePlex pe Delhi aur Mumbai mein dekhenge ya Ichalkaranji mein dekhenge? Obviously, it'll be the former. And Mumbai and Delhi were the top revenue generating centres for most films. As for audiences in smaller towns, they'll access the film through Telegram or other pirated means."
"How long can you keep waiting?"
We then asked the exhibitors on their reaction to this development. While the representatives of multiplex chains were unavailable, the single-screen cinema owners shared their views to this writer. Surprisingly, till now, they have always been against a big, feature films releasing anywhere else other than the cinemas first. This time, their viewpoint has slightly altered.
Vishek Chauhan, owner of Roopbani Cinema in Bihar, says, "It's high time they took this step and no one is to blame here. How long can you keep waiting? It's a crisis situation for everyone. It's not like cinemas hi marr rahe hai. Sab marr rahe hai. Everyone is suffering. Zee has paid around Rs. 230 crores. How long can they hold their investment?"
Akshaye Rathi, film exhibitor and distributor, adds, "Given the scenario given in the country right now, the decision is quite practical. I don't expect a significant number of cinemas to be even allowed to open by May 13. It's an interesting experiment and I truly hope that the Indian consumers rise to the occasion and actually pay per view rather than hacking the movie through piracy."
He continues, "As an exhibitor, however, I would have loved it had the movie's release plans been delayed a bit and was brought to the theatres when things were coming close to normal. Now that the vaccination drive is getting accelerated, I am sure that day isn't too far out that cases would reduce. Fingers crossed and here's wishing the team luck."
Raj Bansal agrees with Akshaye Rathi as he states, "If they really wanted to come in a big way in theatres, they should have waited for two months."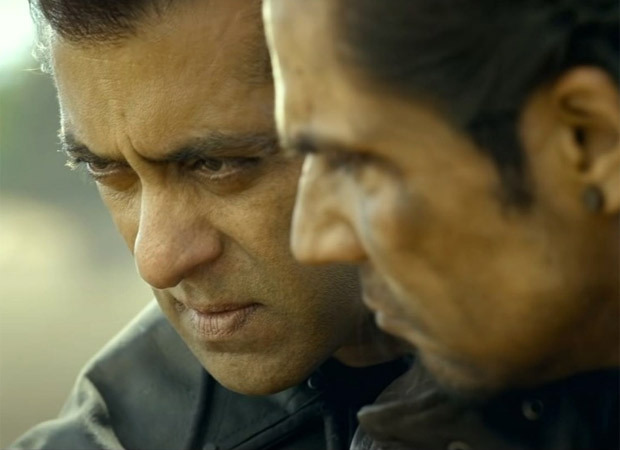 Question mark over its domestic box office performance
However, due to the rise in cases, one wonders how many cinemas will be open in India by May 13. Also, prime markets like Mumbai, Delhi etc. might still be shut. In such a scenario, one wonders what the domestic box office of Radhe - Your Most Wanted Bhai would look like. Vishek Chauhan minces no words as he tells, "Theatre India mein kahan khule hai? Jo bhi khule hue hai, woh naam ke khule hue hain. The way cases are rising exponentially, cinemas will be lucky to be operating by Diwali in this country. The current crisis is unprecedented."
He also feels that it's a long way to go for cinemas to reopen. He explains, "First, you need the cases to go down and for people to feel confident to roam around. Then the government should feel confident to open cinemas. Then, theatre owners should feel that it's viable to resume operations. Lastly, producers should feel that it's a good time to release their films. Yeh hote hote aisa na ho ki phir se saal nikal jaaye."
Raj Bansal tells, "Half of cinema theatres in India might be shut during Eid. May 13 is just three weeks away. I doubt if we can open up looking at the lockdowns that are happening in several places. The election rallies and kumbh mela have led to the increase in cases majorly. We can't afford to do the same during Eid by opening up cinemas." Even Akshaye Rathi is in agreement that theatres in most regions will still be shut during May 13.
Vishek Chauhan, then, tries to understand the rationale behind this move, "Salman and Zee must have got slightly bolstered since UK cinemas will resume operations from May 11. The USA market, meanwhile, is fully recovering. UAE is perfectly fine while Australia and New Zealand is alive and kicking. So the domestic losses they'll face, they'll make up from overseas markets to some extent. Domestic box office, meanwhile, will be zero. Kahan release karenge? The government might refuse to open cinemas for this film, fearing that it'll lead to crowding."
'Radhe' model to become the norm?
Like Radhe - Your Most Wanted Bhai, there are several big ticket films awaiting release. The question is whether these films would also follow suit and opt for a hybrid release. Shariq Patel says, "I am fairly certain. A lot of films have been held on for so long. No producer has the capacity to hold on to their film for such a long period. However, equilibrium will be reached once the situation is back to normal. But when that normal situation would arise is something that no one knows. Today, we are in April 2021 and it's worse than the circumstances in April 2020."
Vishek Chauhan also has a similar point of view, "Other makers should follow suit. How long will they wait for? And we cinema owners are in no position to dictate terms to them. But one thing is proven that when cinemas are open, theatres are the best place to release a film. Theatres will be back and theatres will be the main medium to release films."
Akshaye Rathi however disagrees, "I think a lot of filmmakers would observe what actually happens to Radhe - Your Most Wanted Bhai in terms of its PVOD release. India as a market has traditionally not succeeded too well with the pay-per-view model. Having said that, this is the biggest film to take this route. If it succeeds, then maybe a few more producers might consider it. So I think that it's a wait-and-watch scenario. Personally I don't expect too many people to take up this model yet."
Raj Bansal adds, "It's too early to decide. We have to wait and see how Radhe - Your Most Wanted Bhai performs, and also how much it affects theatrical business. If the box office gets impacted, then the Multiplex Association of India might now allow such hybrid release. However, since 15 months will pass without any major film, the MAI might allow this model for a few films initially."
Also Read: Salman Khan revives his food donation drive, distributes food packets between Worli and Juhu to COVID Warriors
BOLLYWOOD NEWS - LIVE UPDATES
Catch us for latest Bollywood News, New Bollywood Movies update, Box office collection, New Movies Release , Bollywood News Hindi, Entertainment News, Bollywood Live News Today & Upcoming Movies 2023 and stay updated with latest hindi movies only on Bollywood Hungama.