He was a genius who made his debut as a screenplay writer when he was still in college (St. Xavier's College in Mumbai) and was given his first break as a director by his elder brother, Dev Anand. He was Vijay Anand who went on to make masterpieces like Tere Ghar Ke Saamne, Guide, Jewel Thief, Johnny Mera Naam and Tere Mere Sapne among many others.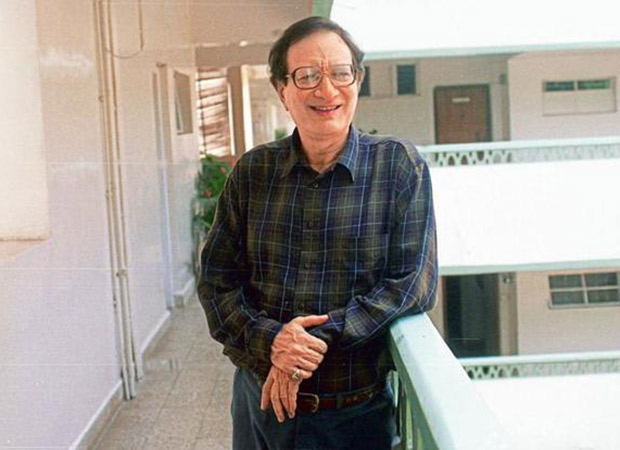 He was recognized as a great director by the entire industry and was one of the ten best known directors of India. But, according to me, his life and career took a major crash when he fell for the teachings of Bhagwan Rajneesh (Osho). He turned into such an ardent believer that he took a break from directing films and took to preaching the teachings of the Bhagwan and converted his studio, Ketnav and his house into some kind of a "mandir" where hundreds of men, women and even children gathered and listened to him as he went deep into what he had learned from his Bhagwan. He was now known as Swami Vijay Anand Bharati and wore saffron robes with a mala with a pendant with a picture of his Bhagwan on it. People either believed that he had gone mad or that he had truly turned into a holy man. His fascination for his Bhagwan continued for a year or so till there were major differences between the Bhagwan and him and he renounced his Bhagwan and gave him up as a fraud and publicly declared that he had found the Bhagwan to be a multi-millionaire businessman who ran a business in the name of religion and threw away the saffron robes and put the mala into his commode and flushed it down. With his giving up the Bhagwan, there were others like Vinod Khanna, writers Kamlesh Pandey, Suraj Sanim and the daughters of Ashok Kumar, Preeti and Bharati who also fled from what they felt were the tentacles of the Bhagwan.
But, the damage had already been done to the best of minds, led by Vijay Anand. He had somehow lost the touch of the genius he was as a director. He made bigger films like Ram Balram, Rajput and other films for Dev Anand like Main Tere Liye and Jaana Na Dil Se Door, but shockingly not one of these films had the touch of the genius of Vijay Anand and most of them failed at the box-office and his ego got the better of him and he demanded the same high price he used to when he was at the peak of his career which no distributor was now willing to pay for the films directed by him. Two of the films, Main Tere Liye and Jaana Na Dil Se Door are still to be released. He took to acting in films like Ghungroo Ki Awaaz and a TV serial called 'Tehqiqat' and made an impression, but he was not happy with the way work was being done. He finally decided to produce and direct his own film, Nyaymurthy Krishnamurthy which was supposed to be an expose of the judicial system in the country and he had even asked me to join him as one of his assistants as he found out that I knew a lot about the way the courts functioned from the lowest level to the highest, but just a week after announcing the film, Vijay Anand died of a cardiac arrest at the Ramkrishna Hospital in Khar, close to his house. A glorious chapter had come to an abrupt end when he was only sixty-three years old… The day he died , Dev Anand said he would not cry, but once he started crying, he did not stop crying for the next two days and nights, he perhaps realized the massive contribution Goldie (the name given to him by Dev because of his golden locks ) had made to his company, Navketan and his own image as a star…
Goldie was known for his standing by the rules he had set for himself and no one, not even his mentor Dev Anand could make him change his mind. Dev had invited him to the first ever screening of his first film as a director, Prem Pujari. Goldie sat through the first half of the film and then bluntly told Dev that he had made a very bad film and that was the last time Dev called Goldie to any of the screenings of his films even though they were very fond of each other till the very end…
Dilip Kumar who had directed his first film, Kalinga also invited Goldie and Subhash Ghai to the first screening of his film. Ghai vanished during the interval even though he was a great fan of the legend, but Goldie stayed on till the very end and when the legend asked him for his opinion, Goldie frankly told him that he had made a mess of a film and that if he gave him permission to set the film right, he would make a good and reasonable film out of it, but Dilip Kumar never sent for him or called him again.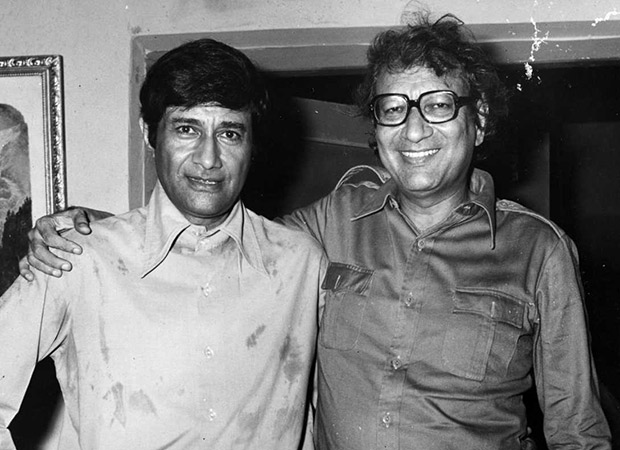 I was responsible for getting him to be the chairman of the jury of the Screen awards and he told me to warn the bosses of my company that he would strictly go by the rules and my bosses agreed without knowing what they were in for…
The screenings for the jury were conducted at Goldie's mini-theatre at Ketnav. Dilwale Dulhaniya Le Jaayenge was the hot favourite for winning awards in all the categories. In fact, Jeetendra who was on the jury attended only the first meeting and said all his nominations were for DDLJ. It was time for the screening of the film and Goldie took the jury by shock when he asked for the screening to stop as he said it was a film that was directly lifted from a Hollywood film made forty years ago. He asked the jury for time and the next evening he screened an old Hollywood film called Love On The Orient Express and made the entire jury agree that the idea of DDLJ was plagiarized from the original and as the rules of the jury disqualified any film that was a copy, he as the chairman had decided to disqualify the film as an entry for the awards and the entire jury was one with him. DDLJ was out of the competition and the news somehow spread all over the industry which was taken by shock. Yash Chopra who was the producer of DDLJ was a dear friend of Goldie and decided to have a talk with him, but Goldie was adamant and Yash fell sick for three days, but Goldie stuck to his decision and the decision of his jury. During the same screenings, Goldie disqualified Aamir Khan's Akele Hum Akele Tum which was a blatant copy of the Hollywood film, Kramer v/s Kramer which made Aamir lose faith in private awards and which made his cousin, director Mansoor Khan give up direction for good and made him settle down in Coonoor near Ooty from where he has never returned to making films again.
Goldie's war with the bosses who were giving away the awards had still not ended. He came to know that the bosses giving away the awards had decided to give away the Lifetime Achievement Award to Ismail Merchant who had made most of his films in Hollywood even though he was a classmate of Shashi Kapoor and Alyque Padamsee who was the CEO of the company. The bosses did everything possible to make Goldie change his mind, but he refused and even threatened the bosses that is they dared to announce the name of Ismail Merchant on the night of the awards, his entire jury would walk out of the awards ceremony in front of the audience and the TV cameras. The bosses had to surrender to him and cancelled the invitation to Merchant and had to give away the award to a maker of Goldie's choice, the veteran and renowned filmmaker, Dr.B. R. Chopra. Goldie gave the bosses several sleepless nights and restless days…
It was during this time that a leading TV channel which had just come up was planning to make a film on Gautam Buddha and Buddhism. I accompanied Kamlesh Pandey who was the creative head of the channel to the meeting with Goldie. Kamlesh told him that they had a script ready and Goldie asked him what he or his channel knew about Buddha and Buddhism. Kamlesh fumbled and then Goldie asked Kamlesh for the budget and when Kamlesh said it was thirty lacs, Goldie just got up from his chair and said, "you can never make this film or rather I will not be able to make the film on your conditions" That was the end of the meeting and the film on Buddha was never made again.
The biggest controversy in Goldie's life was when he was appointed the chairman of the CBFC. He accepted the post only on the condition that he would be given a free hand to conduct the proceedings at the CBFC. He did not accept any official accommodation and travelled to White House, the office of the CBFC in his own red Maruti van, driving himself. He had told me that he had handed over his recommendations to the I & B ministry and was waiting for its response.
When the response came, the ministry had rejected all his suggestions. He got out of his office, got into his own Maruti and drove back home in Pali Hill and only told his wife Sushma that he had resigned and it did not come as a surprise or a shock to Sushma who was a victim to all his own whims and tantrums when it came to facing the truth.
Goldie who had worked with the greatest stars had started a film with Anil Kapoor, Juhi Chawla and some other stars of the new generation, but he could not proceed after the first schedule and the film was scrapped.
On the personal front, he had created a sensation when he married Sushma who was the daughter of his sister and not only the Anand family, but all those who believed in traditional values and customs could not take it easily at first, but they finally accepted it. Goldie has a son called Vaibhav who is trying to revive Ketnav, the banner of his father. Will he succeed in doing even half or less of what Vijay Anand who was and who will always be remembered as one of the greatest filmmakers of India and even the world?
BOLLYWOOD NEWS
Catch us for latest Bollywood News, New Bollywood Movies update, Box office collection, New Movies Release , Bollywood News Hindi, Entertainment News, Bollywood News Today & upcoming movies 2020 and stay updated with latest hindi movies only on Bollywood Hungama.