Yesterday, the makers of the Shahid Kapoor-starrer Jersey announced that their sports drama will not release this week, on April 14. Instead, it will now be out on April 22. The decision was reportedly taken as the much awaited film, KGF - Chapter 2, is releasing on the same day, and its advance booking has been tremendous. Realizing that Jersey will fail to get ample shows, the makers took this harsh decision, reportedly.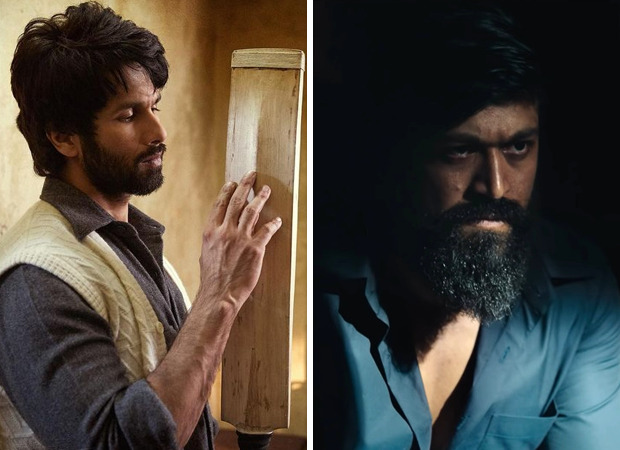 Trade discusses Jersey's averted clash with KGF 2; feel that the Shahid Kapoor starrer should have bowed out much earlier
We spoke to the trade and exhibitors about whether they feel that this was the right decision. Vishek Chauhan, owner of Roopbani Cinema in Bihar, said, "Der se aaye, samaj toh aayi inko."
He continued, "It's a very good decision. When Aamir Khan moved (his film Laal Singh Chaddha was supposed to release on April 14 and was postponed in February) and when the whole world is dying to see KGF - Chapter 2 on April 14, you don't try to swim against the river. I think the Jersey makers assumed that KGF - Chapter 2 is a mass film and would work only in the single screens. And when they saw the outstanding ticket sales of KGF - Chapter 2 in the IMAX and other luxury theatres in their backyard, they must have got worried."
Kiritbhai T Vaghasia, who runs The Friday Cinema multiplex in Surat, was overjoyed when Jersey got postponed. He said, "I am very happy with the decision. If someone gives the address of Jersey's producer, I would send him a Thank You card and a bouquet! After all, this move will not just benefit him but also us exhibitors since the demand for KGF - Chapter 2 is tremendous." He also said, "I don't deny that Jersey will be a good film. However, the craze for KGF - Chapter 2 is such that it will be the only choice of the moviegoers this week."
Trade analyst Taran Adarsh, meanwhile, stated, "I've been telling the producers for a long time that please do not come in front of the tsunami called KGF. Of course, the producers must be having their reasons but they were firm that they will get adequate screens. However, KGF - Chapter 2 is a very big opposition."
Raj Bansal, the owner of Entertainment Paradise in Jaipur, in agreement, stated, "That's a very good decision. We have been insisting on it for a long time. An intelligent star like Aamir Khan also pushed his film ahead to avert a clash with KGF - Chapter 2. They should have ideally come on April 22 from the start. But, chalo koi baat nahi."
Did KGF's huge advance propel the postponement?
The advance booking of KGF - Chapter 2 started on Thursday, April 7 and immediately, excited viewers began booking tickets. The talk in the trade is that perhaps, Jersey's stakeholders must have not anticipated that moviegoers were so crazy for the Yash-starrer. Taran Adarsh opined, "I think nobody must have expected. And in the past, it has happened when two films have co-existed," adding that the situation was different when it comes to KGF - Chapter 2.
Girish Johar, producer and film business analyst, emphasized, "This decision should have come earlier, not 4 days before release. Now the film is in an awkward position. Some might say that the advances were not good while some may believe that KGF - Chapter 2 must have proved to be too huge for them. Few might speculate the film was not getting ample screens. So, it leads to a lot of negativity at the last moment. And you cannot do these kinds of things with a film starring a mega star like Shahid Kapoor, whose last film, Kabir Singh (2019), clocked nearly Rs. 300 crore."
He also reminded, "Aamir Khan also bowed out. But he did it much before. So maybe the makers were not aware of the ground reality and felt that the competition would not be as big."
The RRR factor
The trade also believes that RRR, which released on March 25, is also a small factor behind Jersey's delay. The film collected Rs. 10.50 crore on the third Sunday. The exhibitors wished to screen this film even in Week 4, at the cost of reducing the shows of Jersey further. On April 8, Vishek Chauhan had tweeted, "Well we have been talking about #KGF2 vs #Jersey vs #Beast in North very frequently...but the 4th player in the market that will command screen is #RRR that is still roaring at the box office...Solid 3rd Friday on the cards...#Blockbuster".
Vishek added, "RRR is still drawing very good crowds. It's still doing good business. It'll continue to get screens in Week 4."
Kiritbhai T Vaghasia, who was struggling to accommodate KGF - Chapter 2, Jersey and RRR in his three-screen multiplex has now heaved a sigh of relief. He revealed, "I'll now be able to give 2 shows of RRR as even on the weekdays, the night shows are full."
Raj Bansal stated, "RRR is going strong. The exhibitor would want to play the film in 2 or at least 1 show in a 2 or 3-screen multiplex, maybe 3 shows if he has more screens. Hence, had Jersey released, it would have cut into RRR's showcasing."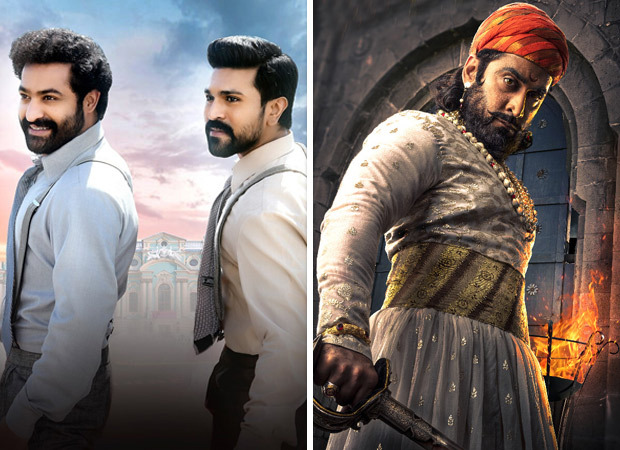 Was Jersey not sold as a package by PEN India?
It's not uncommon nowadays for distributors to sell multiple films to exhibitors. In other words, an exhibitor is instructed that he needs to buy multiple films together and that all his films should get sufficient showcasing. While some have raised their voices against this practice, it ultimately benefits smaller or mid-sized films clashing with biggies.
However, it is being said that PEN India, the distributors of Jersey, didn't adopt this strategy for the Shahid Kapoor-starrer. Trade analyst Atul Mohan explained, "PEN India backed a film like RRR. So, they know how big a South film can be at the Hindi belt box office. They should have booked cinemas for Jersey while booking screens for RRR. They should have sold Gangubai Kathiawadi, RRR, Attack and Jersey as a package to the exhibitors. They missed it."
Will the Eid releases affect Jersey?
Jersey will now release on April 22, that is, a week after KGF - Chapter 2 and a week before the big Eid releases, Tiger Shroff-starrer Heropanti 2 and the Ajay Devgn-starrer Runway 34. When asked whether April 22 is a good release date for Jersey, Raj Bansal replied, "Now, they have got a solo week. If the film is good enough, it'll get an advantage in the Eid weekend as well."
Vishek Chauhan disagreed and stated, "I don't think Jersey will do great even on April 22." He remarked, "Jersey was the first film to indefinitely postpone after the Omicron variant. I expected it to come on the date of Badhaai Do, that is, February 11, and thus take advantage of the Valentine's Day weekend. A film like Jersey requires undivided attention. It needs no clutter."
Vishek continued, "Such a good film like Jersey would now suffer. Badhaai Do did Rs. 20 crore business. Jersey, meanwhile, could have easily earned Rs. 60-70 crore, or maybe even Rs. 100 crore had it released in the Valentine's Day week. By coming on April 22, it will still face problems in getting screens. Single screen theatres would not like to give up on KGF - Chapter 2. Meanwhile, a week after, Heropanti 2, Runway 34 and Acharya would be released, followed by Doctor Strange on May 6."
Vishek Chauhan, however, also stated, "It's a good call by PEN India. But in the process, they have completely destroyed the film by postponing it repeatedly".
Atul Mohan agreed, "April 22 is not a good release. RRR and Beast will hold well even in the second week. April 29 will have Heropanti 2 and Runway 34. Their screens must have also got booked. As a result, Jersey will get sandwiched and will get an advantage of just one week."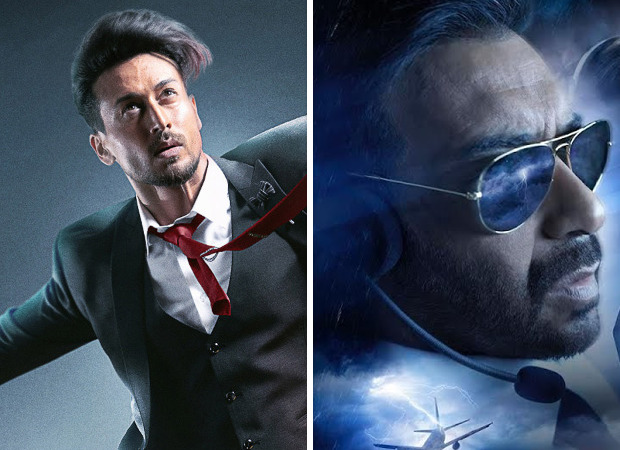 Kiritbhai T Vaghasia opined, "It'll get sandwiched but Jersey will benefit more on April 22 than clashing a film like KGF - Chapter 2. With KGF - Chapter 2, it wouldn't have had a chance"
Taran Adarsh meanwhile stated, "It is better to come solo than be crushed by a mighty opponent. I told the Jersey producers that if KGF - Chapter 2 collects Rs. 35-40 crore on day 1 and if Jersey collects just Rs. 7-8 crore, then it'll needlessly lead to Shahid Kapoor's trolling." He added, "You have waited for so long. You had to delay your film due to Covid and other factors. Then why not wait one more week. After all, no major Hindi film is releasing next week."
Clash with one of the biggest Marathi films of 2022
What has also worried the trade is that Jersey is not a solo release, at least in Maharashtra. The Marathi film Sher Shivraj will also be released on April 22. It is the next film of director Digpal Lanjekar and actor Chinmay Mandlekar after the blockbuster Pawankhind, which was released in February 2022. Just like Pawankhind, Sher Shivraj features Chinmay in the role of Chhatrapati Shivaji Maharaj. With the earlier film crossing more than Rs. 30 crores, the trade expects the upcoming movie to also score at the box office.
Atul Mohan said, "The earlier film with the same actor and setting was such a huge hit. So, obviously, the single screens in Maharashtra would prefer playing Sher Shivraj over Jersey." Taran Adarsh and Vishek Chauhan also agreed that the Marathi period actioner can affect Jersey in Maharashtra.
Nevertheless, everyone in the trade hopes that Jersey manages to succeed at the box office, as the trailers have been promising. Vishek Chauhan signed off by saying, "It's high time makers in Bollywood, especially producers, smell the coffee and take regional cinema very seriously."
Also Read: After MIND-BOGGLING advance sales of KGF – Chapter 2's Hindi version, trade feels that it can collect Rs. 45-50 crores at box office on Day 1!
BOLLYWOOD NEWS - LIVE UPDATES
Catch us for latest Bollywood News, New Bollywood Movies update, Box office collection, New Movies Release , Bollywood News Hindi, Entertainment News, Bollywood Live News Today & upcoming movies 2022 and stay updated with latest hindi movies only on Bollywood Hungama.