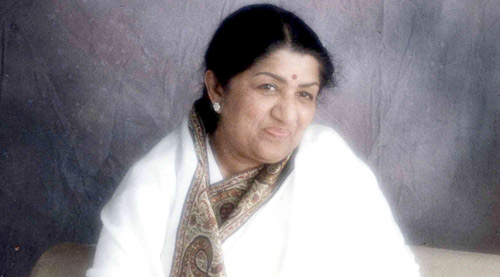 Like movies and every genre of song, the patriotic song has also undergone a metamorphosis in recent times. We still sing non-film greats like 'Saare Jahaan Se Accha', 'Vande Mataram' (which had its film versions too) and 'Ae Mere Watan Ke Logon', while certain songs like 'Mere Desh Ki Dharti' and 'Ae Watan Ae Watan' have achieved cult status.


But today, it's not just trends and times but the colours of patriotism and its definition that have changed from the era when those classics (and many others) were conceived, created and first cherished.


Changing Face of Deshbhakti

Cinema and patriotic songs have, so to speak, been compatriots all along, since movies always reflect the socio-political environment. In the pre- and neo-Independence eras, we had films (and thus songs) that extolled the virtues of great leaders and also spoke of freedom struggle and its heroes.


Post-1947, we celebrated the euphoria of neo-Independence, paid tribute to its heroes again, and looked ahead with optimism. A little while later came the flipsides-songs that lamented the lack of (and thus prescribed) communal harmony and other social problems. The wars from the '60s rekindled short-lived patriotic fervour, but the wrongs in the system led to cynicism and a seething anger that manifested as biting satire in some cases.


And then came the '80s, when cynicism and corruption still reigned and a new hydra-headed monster came up-terrorism. Alongside, across all eras, ran the populist brand of patriotism and jingoism.


What changed also were the filmmakers, film writers, lyricists, composers and singers. And, of course, actors and trends.


In 2002, a record four films were made on Bhagat Singh. Three flopped, and the fourth could not find a release. 'Pagdi Sambhal Jatta', the iconic patriot's anthem that had worked so well in Shaheed in 1965, did not find any takers, as did the other patriotic numbers identified with Bhagat Singh from the earlier film, re-composed in almost all the new films with different tunes and words.


Mangal Pandey-The Rising, Netaji Subhash Chandra Bose-The Forgotten Hero - none of the songs from these films worked either, not just because of their musical and lyrical deficiencies but also due to complete lack of identification with heroic freedom fighters in an era of endless corruption.


No audience, and probably not even the composers, writers and directors themselves, could truly believe in such heroes anymore-and so the conviction was missing somewhere in the dynamics of the songs.


Nor could the modern music creators quite infuse the same intensity of volcanic passion in their creations, because no one now had personally witnessed the struggle for Independence and the sacrifice and personal pains of nears and dears, or experienced the traumas of the Freedom movement and the horrendous scars of Partition. Even the three wars that India fought were just academic history for the new generation!


The New Patriotic Song

The new patriotic song, therefore, was the one sung by characters who were today's people, facing issues relevant to today's times. In the transitional late '80s and '90s, some songs did work, more on musical merits and the success of the films, like the generally rousing anthem, 'Ae Watan Tere Liye' (Karma) and some pop patriotic ones like 'I Love My India' (Pardes) and 'It Happens Only In India' (Pardesi Babu).


But the ones that really scored in the '90s were the new-age deshbhakti number 'Bharat Humko Jaan Se Pyaara Hai' (Roja) and the poignant 'Sandesen Aate Hai' (Border), which spoke indirectly of the sacrifices of our brave soldiers whose families missed them and vice-versa.


A third winner was 'Zindagi Maut Na Ban Jaaye' (Sarfarosh ), a hard-hitting warning about treachery both inside and outside the borders that led to success for terrorists and enemies.


Today's patriotism, thus, is more practical and pragmatic, because it is not anymore about just hoisting flags and thumping chests. It is also about what the common man can do for the country and the aspiration to selfless courage.


'Chale Chalo', even if in a period film like Lagaan, worked as the lyrics were suffused with determined aspiration against all odds. But somehow, the stunning 'Hai Ishq Hai Hamein Sarzameen Se' (Zameen) did not work, neither did the splendidly-written 'Kandho Se Milte Hai Kandhe' (Lakshya) that spoke more about soldiers of our nation.


The quasi-masterpiece that lamentably went unsung was the superlatively-written 'Dhuan' from D-Day, which spoke of the unsung soldiers who quietly lay down their lives for us all. The way the song was filmed within the movie enhanced its impact tenfold, but no one, mysteriously, paid attention to or understood the superb lyrics!


And that spotlights the fact that in recent times, it was both about the success of the parent film and the (lack of) comprehension of good Hindi and Urdu in an Hinglish-meets-Punjabi world-a great song could go unnoticed, while a relatively lesser or even bad song could work!


The 'Rang De Basanti' title-song was a case in point: it's lyrics spoke only generally of sacrifice and patriotism, without exactly having a patriotic surge of emotions within the words, but when the film worked and there was identification with the characters, this beat-heavy number performed by Daler Mehndi and composed by A.R. Rahman became a chartbuster: after all, it was an Aamir Khan song, right?


At another level, the pop-patriotism brand continued to thrive, come 'Aisa Des Hai Mera' (Veer-Zaara), 'Des Rangeela' (Fanaa) or 'Indiawaale' (Happy New Year).


Also, films made today do not usually feature or have scope in their scripts for patriotic songs. The forthcoming Phantom is an excellent example of a deshbhakti film that has no scope for a patriotic number. A Wednesday! did not have any songs at all, and neither did 16 December, The Hero, Dus or Ek Tha Tiger.


In any case, the people responded more to expressions of personal emotions, like the contemporary anti-migration song, 'Yeh Jo Des Hai Mera' (Swades) in place of the '80s version ( 'Chitthi Aayi Hai' from Naam) or that from the '90s ( 'Ghar Aaja Pardesi' from Dilwale Dulhania Le Jayenge).


And if the part-spoofy title-track of Phir Bhi Dil Hai Hindustani created just a few ripples, music buffs responded well to 'Ek Saathi Aur Bhi Tha' (LOC Kargil), asking us to recall the soldier who never returned from war, while celebrating those that did. The rousing motivational songs from Bhaag Milkha Bhaag and Mary Kom, in which personal triumphs were blended with victories for the nation, which Milkha Singh and Mary Kom represented, also found endorsement.


Similarly, the cumulative patriotism of Chak De! India's songs 'Chak De! India' and 'Badal Pe Paon Hai' found acceptance as they reflected the aspirations of the younger generation. After all, in this era of personal computers, MP3 players and handsets, both emotions and patriotism have also become personal!
BOLLYWOOD NEWS
Catch us for latest Bollywood News, New Bollywood Movies update, Box office collection, New Movies Release , Bollywood News Hindi, Entertainment News, Bollywood News Today & upcoming movies 2020 and stay updated with latest hindi movies only on Bollywood Hungama.