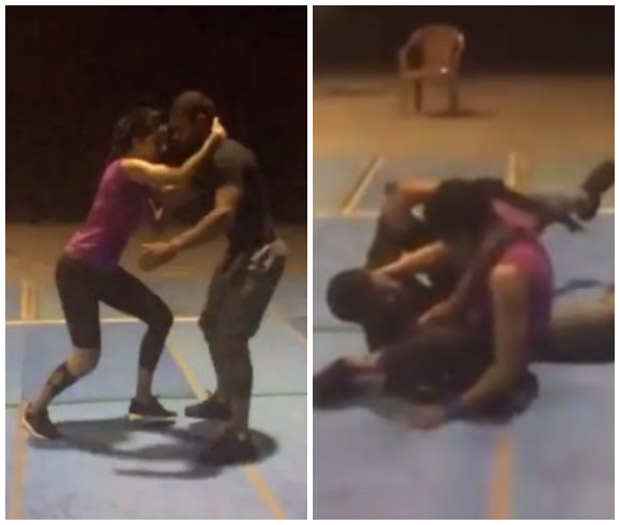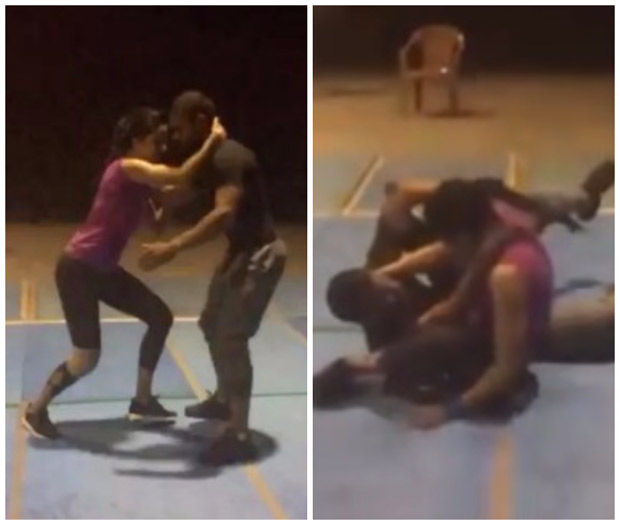 Katrina Kaif is hustling hard at work while on a choc-o-bloc schedule. While the actress has begun Tiger Zinda Hai promotions, Katrina Kaif is not taking any kind of breaks from her workout schedule amidst the hectic promotional schedule.
Katrina Kaif is known to be a major fitness enthusiast who has a completely intense workout regimen. Now, for Tiger Zinda Hai, Katrina Kaif took kickboxing lessons to be efficient during action sequences. On Thursday, Katrina Kaif gave a glimpse of her kickboxing session in which she tackles her trainer into the ground. "It's Not the size of the person that matters in the fight....it's the size of the fight in the person .... training for action," she captioned the video.
Earlier, Katrina Kaif had talked about her training which was required for the film. Katrina said, "There are different types of training that I have gone through like swimming, kick-boxing, Pilates, MMA because of the nature of the film Tiger Zinda Hai is and the nature of action which Ali Abbas Zafar wanted in the film."
Directed by Ali Abbas Zafar and produced by Yash Raj Films, the high octane thriller, Tiger Zinda Hai, is set to release on Dec 22.