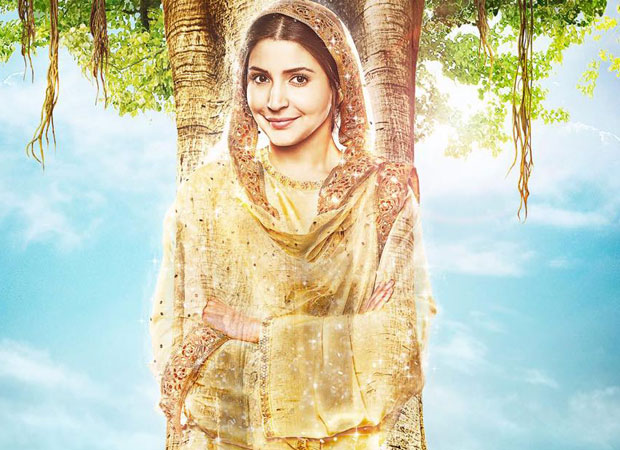 Sad, but true. Some films work better on paper than on film. I can just imagine how excited Anushka Sharma must have been to play a ghost in a film about a restless spirit trying to find a culmination to her incomplete love story from 98 years ago.
It's a clever premise, evoking nostalgia as well as history in cascades of poetry music and drama. Lamentably, the poetry is cornier than epic, and the music, barring the 'Sahiba' track is at best, serviceable. This is an inexcusable lapse in a film that takes us into the Punjabi heartland on two levels, the present and the past, both done in contrasting colour palates, one rusty and rugged the other peachy and saturated.
Alas, the theme of love finding a resting place in two lifetimes barely registers. For a large part, Phillauri moves through the lavish labyrinth of a big fat wedding in a Punjabi household with the same misdirected gusto as Vikas Behl's Shaandaar. Except for the fact that the characters here are in principle, quite interesting in the way they respond to the presence of a friendly ghost in their bustling home.
The pace does the narrative in, bringing what seems like noble ambitions to the ground with a thud. I suggest the makers of this film watch this week's other release Anaarakli Of Aarah to see what vigorous pacing can do to a film.
Anushka Sharma makes a pretty ghost. But Shashi is a ghost as interpreted by Anushka Sharma. She behaves like Anushka's character in Ae Dil Hai Muskil in blingy apparition with the added advantage of being seen only by Suraj's character.
If only the narrative slid into the past with more economy and equanimity and less misplaced enthusiasm. Shashi's village-bound romance with the neighbourhood poet (Diljit Dosanjh, confident but unremarkable) is drawn with the faint paintbrush strokes of an artiste who has all the time in the world. The relationship between Sharma and Dosanjh develops through a series of vignettes planted into plot's oscillating memory-chip with little room for plausibility.
In the present Kanan's (Suraj Sharma) wedding to the pretty Anu (newcomer Mehreen Pirzada, adequate) is threatened by the presence of a ghost who has been released through a bizarre ritual.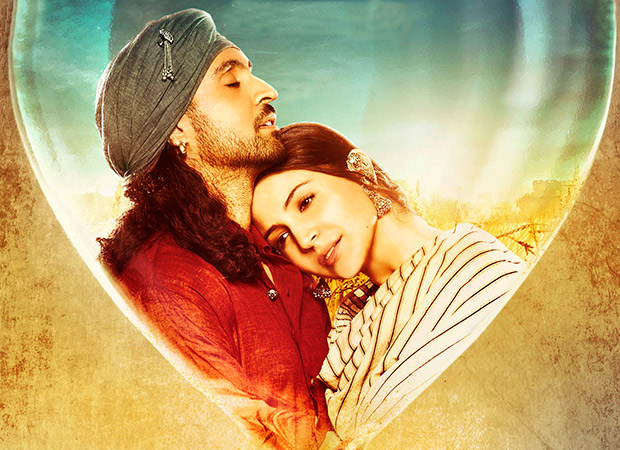 Suraj's bewildered responses to local superstition are so apt, you wonder if the young actor has stepped into a role written for him.
Unfortunately, Suraj gets little spice to chew the meat of the plot which simmers on slow-burn, sometimes so sluggishly paced, you wonder at the gall of the director to attempt something so unhurried at a time when audiences have all the patience of a sparrow building a nest during rainfall.
Curiously, the languid narrative pacing doesn't bring in its wake a thehrao in the theme. All through the fidgety story the competent actors wait for the dialogues to get less cheesy, the plot twists to evolve mature and fructify.
Phillauri is deplorably deprived of a smooth narrative. At times, the episodes in the storytelling seem like gate crashers at a wedding, unwanted guests overstaying their welcome.
Initially, when Kanan presses the panic button after meeting the ghost, a whole lot of misdirected laughter is aimed at a little servant boy thinking he is being seduced by the bridegroom at a wedding. The joke is stretched to breaking point seeking to justify its presence with painful explanatory footnotes. It all seems like an edifice constructed to impress with little to support its ambitions except a sassy appetite for spirit-hunting and a zest for a self-created melodrama.
Phillauri has its redeeming qualities. The homage to history that is brought into play at the end is so daring in its sweep and suggestion, that you admire the film's debutant director for going against the grain. Some of the period detailing in the past is interesting. The moment of the advent of the gramophone disc is warmly caught in the characters' awestruck faces. Such tender odes to a time long-gone should have added up to make film that leaves us with a bright beam of light piercing our scepticism.
Tragically, Phillauri is neither humorous enough to be deemed a rom-com, nor propelled by ample heft to be called a historical epic. It is neither this nor that. It is just….exasperating for the possibilities it throws open, but fails to explore.
BOLLYWOOD NEWS
Catch us for latest Bollywood News, New Bollywood Movies update, Box office collection, New Movies Release , Bollywood News Hindi, Entertainment News, Bollywood News Today & upcoming movies 2020 and stay updated with latest hindi movies only on Bollywood Hungama.