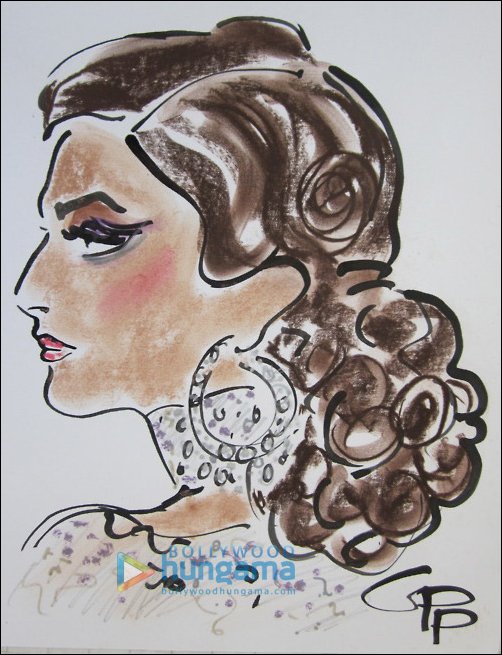 Renowned fashion illustrator and writer Gladys Perint Palmer has honoured Sonam Kapoor by making an illustration of the actress. This is the first time that GPP has sketched a Bollywood personality.



Sonam met Gladys Perint Palmer at the Elie Saab show during Paris Couture Week last month. Sonam, a big fan of Palmer's work told her how much she adores her illustrations, to which Palmer asked if she would like a sketch of herself. Sonam was completely bowled over by this gesture.



Gladys has sketched Sonam in her look at the Elie Saab Fashion show.