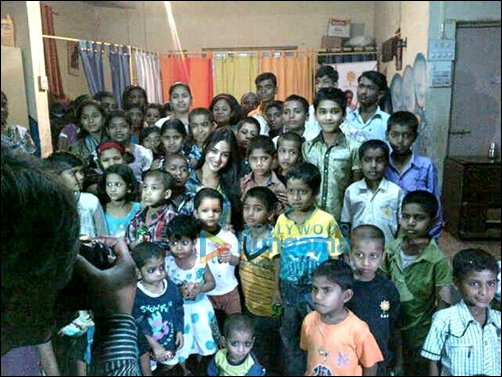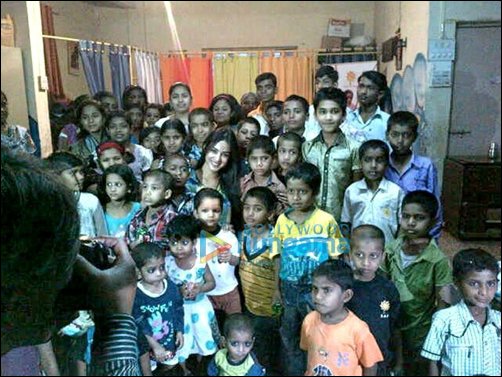 B-Town believes strongly in supporting a cause that they have firm faith in. Actors like Salman Khan and John Abraham are a couple of names who are well known for their work in the charity and social awareness sphere. Joining the list is Sonal Chauhan who has recently sported her faith in the work done by a foundation spreading awareness on AIDS in Pune. Sonal recently visited the Suryodaya Aids Foundation in Pune and spent time with kids at the Foundation who are HIV positive. She spoke to them about their hobbies, the films they've watched and liked their favorite actors and even performed a little jig with the kids. The kids were very glad to see her and one of the kids even sang 'Zarra Sa' from Jannat for Sonal. Sonal was very moved by this adorable gesture and absolutely enjoyed spending her time with these kids.


In addition, Sonal also spent time chatting with Punit Balan, the head of the organization who has been involved in many charitable and social causes and have put together a number of organizations and initiatives like Suryodaya Aids Foundation. She discussed the kind of work they do with the kids, volunteered to work closely with them and making frequent visits to the foundation. The foundation takes care of HIV Aids affected children who have been disowned, providing them with medical facilities and treatment. They take care of all their daily needs as well, including sending them to school. Being her first visit, she was completely taken in by the efforts of the volunteers and teachers which are what pushed her to get more involved.


It's great to see actors work hard to make a difference and give back to society. Way to go Sonal.