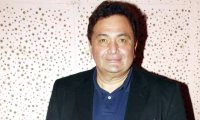 The Kapoor clan came together last week for a very special get-together in memory of the iconic Shammi Kapoor. The graceful Mrs. Krishna Raj Kapoor's hosted a very special event in memory of Shammi Kapoor.


Says Rishi, "Shammi Uncle used to love food. He used to come by to my mother's place for one of her special meals whenever he could. So my mother suggested we get together to eat, and recollect Shammi Uncle's memory in a good way."


Shammi Kapoor's favourite food was served and the entire family sang and hummed Shammi's songs.


Says Rishi, "Shammi Uncle must be having such a ball in Heaven with my father (Raj Kapoor) there. Shankar-Jaikishan, O.P. Nayyar and Mohd Rafi must be making fabulous music up there with him. Let's face it. Shammi Uncles lived life king-size. He had a great glorious innings. He lived life on his own terms. Even when on dialysis, he would enjoy those days of the week when he didn't have to be in hospital. He would go on long drives, eat his favourite food and sing his favourite songs. He would've been 80 in a few months. But the pain was unbearable now. He went when he had to."


Sighs Rishi, "Shammi Uncle was ailing. Death was a relief to him. Itna zinda dil aadmi tha. Here was man who said, 'Three days are set aside for my survival by dialysis. The other four days are for living.' I've seen how alive he was. To see a man of his stature reduced to a life on wheelchair...and he was in so much pain."