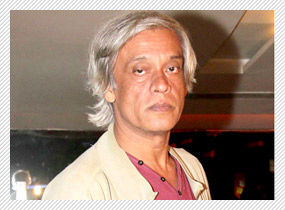 He is known for his hard-hitting cinema that more often than not explores bold topics. For his latest film Inkaar, director Sudhir Mishra has delved into the delicate issue of sexual harassment at work-place, a trend that's become quite common in India. The promo of the film starring Arjun Rampal and Chitrangda Singh has garnered a good feedback and Mishra is hopeful that the audience will be able to connect with the film. In this exclusive chat with Bollywood Hungama's Nikhil Ramsubramaniam, Sudhir Mishra talks about how the idea of Inkaar first came up, his reason behind casting Arjun Rampal and also some real life cases that have inspired the film. Read on…


How did the seed of Inkaar first germinate in your mind?

The writer of the film Manoj Tyagi came to me with this basic idea. I told him I would love to do a film on this topic provided we are able to explain both sides' point of view. This is a very volatile topic that is happening all over the place. In any case of sexual harassment, there are always 2 point of views and if we are able to depict both point of views, that would make for an interesting watch. Women are subject to all sorts of pressures these days. The success of every woman is ascribed to some male senior. Men also go through stressful working conditions. Snide remarks are made about women, yet in many ways women are claiming their rightful space. Some men need to get used to working under female bosses. All this makes for a rather volatile cocktail.


Does the film bear any similarity to Michael Douglas- Demi Moore starrer Disclosure?

There is no similarity whatsoever to Disclosure. You have to see the film for yourself. For me it's not an interesting idea to copy, I have never copied; there can be similarities in ideas. Till date we've had so many love stories, so many revenge sagas, so many period dramas, it doesn't mean they are all the same. They are all different from each other in some way or the other.


Is the film inspired by any true event?

The film is inspired by many real life incidents. Many senior people have lost their jobs because of cases of sexual harassment filed against them. If you go online you will get the details. For example: Phaneesh Murthy of Infosys, Pradeep Shrivastava of Idea, David Davidar of Penguin and many more. However it's not based on any one of them. These are just the reported ones but beyond that there are lot more cases which never come to the fore front. A progressive company like Infosys has even set up a special system to handle this issue. A lot of modern workspaces are taking this issue very seriously. But it's not about any one specific case.


You've set your story in an ad agency. Do you think such cases are more common within media sector?

I've set my story in an ad agency but its happening all over the place be it government offices, IT companies, administrative services, university campuses etc. The reason why I set my story in the advertising industry is because it's a much more volatile industry where men and women work together in odd hours, travel together on work purpose etc. A young man and woman may join an organization together but a woman may suddenly overtake the man and get to a much senior level. So overall the cocktail becomes that much more volatile in such a space.


There is a very thin line between harmless flirting and sexual harassment. Do you think a lot of people are crossing the line?

It's the habit of men to often cross that line. How do you know whether you have crossed that line? That's another question? How far can you go? Those are debates, and it all depends on the women in question. If she says you are crossing the line then you stop, as simple as that.


Chitrangda Singh has always been your favourite but how did you decide on casting Arjun Rampal this time?

The first people who came to our mind for the role of the lead protagonists were Arjun and Chitrangda. I thought it's very interesting to cast Arjun as he can really play the suave, urban CEO with much élan. He has a charismatic personality. Arjun has worked really hard on the film and we had a lot of fun making it and also a lot of fights (smiles).


What is about Chitrangda that makes you want to cast her in almost every film of yours?

Chitrangda fit the bill perfectly for Inkaar. She plays this part of a modern woman who is vulnerable, soft, and feminine yet has a mind of her own and has great inner strength. You can't control her which is what I found fascinating about her.


Tell us about the music of the film…what kind of songs can one expect? Are there lip-sync songs or mostly in the background?

The songs are mostly in the background but they are integral to the film. I've worked again with Shantanu Moitra and Swanand Kirkire. We work well together. Hazaron Khwaishein Aisi was in fact their first film and Swanand was actually my assistant then. In fact when we went to promote Inkaar at Mood Indigo festival at IIT Powai recently, all the kids there asked Swanand to sing 'Banwra Mann' which I believe is the biggest underground hit.


The film has been in the making for a while now? Why the delay?

We were ready to release around October but we delayed it by 3 months because Arjun's Chakravyuh and prior to that Heroine had released so we thought there needs to be some gap / space at least between his releases.


Finally what's next after Inkaar?

I'll be starting Mehrunissa around April. We will make an announcement in the next 15 days. It's become very exciting with a lot of new people on board. It's a very warm tale; a comedy about 2 friends who have not spoken to each other for 40 yrs. Mehrunissa is the woman in their lives.


Watch Promo: Inkaar
BOLLYWOOD NEWS
Catch us for latest Bollywood News, New Bollywood Movies update, Box office collection, New Movies Release , Bollywood News Hindi, Entertainment News, Bollywood News Today & upcoming movies 2020 and stay updated with latest hindi movies only on Bollywood Hungama.