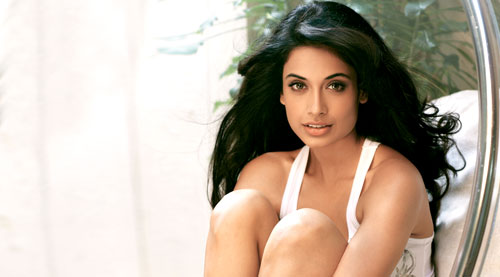 After several false starts, the pretty Sarah Jane Dias who started her career in Bollywood on a lame note with Abhinay Deo's ensemble thriller Game has found her metier.


Sarah is just back from the Toronto International Film Festival (TIFF) where she was flooded with frenzied wah-wahs in Toronto for her presence in Pan Nalin's hugely lauded film Angry Indian Goddesses.


Exhilarated Sarah says, "I'm so overwhelmed and grateful with our success. This film changed my life and I feel blessed to be appreciated on one global platform. It was amazing. The people of Toronto were so warm and welcoming. We were getting recognized on the streets and receiving the loveliest compliments."


About finally finding her bearings Sarah says, "It definitely is a wonderful moment in my life and a very happy-busy one at that. It's truly satisfying to see hard work pay off and see dreams come true."


She is all praise for her director Pan Nalin. "He's a wonderful human being. Calm and filled with knowledge. He's a nurturing director and encourages the actors to think on their feet."


Zubaan, produced by Guneet Monga and directed by Mozez Singh which is India's official entry to the Busan Film Festival is Sarah's next big thing.


She shares excitedly, "Zubaan has been selected to be the opening film at the Busan International Film Festival 2015. It is a huge honour and the first time an Indian movie will be opening the festival. It stars Vicky Kaushal of Masaan, and me in the lead. It's a beautiful film about a boy finding himself again through music. We're set to release soon. I'm currently shooting Viceroy House with director Gurinder Chadha, for producers India Take One and Pathe. Sadly, I am not allowed to talk about Gurinder's film."


Sarah Jane Dias is also honing her musical talents. "I'm working on more music singles and teaching the occasional yoga class. I am truly blessed. And I am so incredibly grateful to the Mother Goddess and the Universe. Hard work pays off and dreams do come true."