Whether it has been drug experience or his love life, Sanjay Dutt has owned up to his strengths and flaws with dignity in the book that speaks on his life – 'Sanjay Dutt: The Crazy Untold Story of Bollywood's Bad Boy'.  Whilst reading the book, one is often left wondered about many aspects – why did a star kid like Sanjay Dutt resort to something like drug addiction despite having amazing parents? Why was his love life so complicated? One amongst the many questions was how, when and what transpired between Sanjay Dutt and Richa Sharma.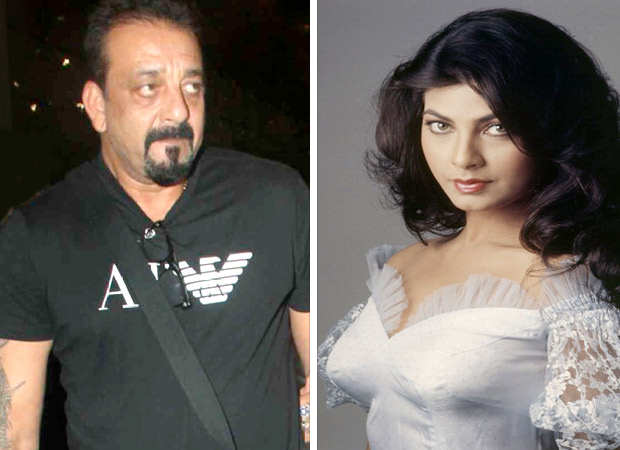 In the teaser trailer of Sanjay Dutt biopic, Sanju, we see Ranbir Kapoor casually stating a dialogue about his 300+ girlfriends. It is probably metaphoric for the Casanova image this Dutt boy earned during his early days. Post the stupendous success of the unconventional Naam, after a brief relationship with an airhostess, Sanjay Dutt was in a serious relationship with Kimi Katkar.
"I have a lot of fun right now, and that's enough. When I'm with a girl, I expect her to open up with me in discos or restaurants," Sanjay Dutt was quoted saying in an excerpt from the book. In fact, it was considered so serious that the actor was seen bonding with the Katkar family. "There were times the junior Dutt used to go over to Kimi's Colaba flat and savour the dishes that Tina Katkar [Kimi's mother] cooked especially for him," said the excerpt.
But soon enough all the romance stories between Sanjay Dutt and Kimi Katkar was said to have replaced by yet another story – Sanjay Ditches Kimi for Richa. The reason behind this was the way this Bad Boy had fallen head over heels in love with this good girl Richa.
Dev Anand discovered Richa Sharma and gave her first break in Bollywood. When Sanjay Dutt met Richa for the first time in 1985, the book described that the actor was 'enamored' by her. "I met Richa for the first time at the muhurat of one of my films at Hotel Sea Rock. She was wearing jeans and a multicolored top. I inquired who she was. A few days later I called her and asked her to go out with me," Sanjay Dutt said in the book.
Not surprisingly, soon the romance started and Sanjay Dutt couldn't be happier about this new phase. As the relationship proceeded, Sanjay was said to have had the feeling that Richa was unlike all the girls he had ever dated in his life. "I soon realized that Richa was different from the girls I had known before. It was not calculative, manipulative or about money. She was a simple girl, a fantastic person to trust… I could no longer live without her," confessed Sanjay.
The fact that Sanjay Dutt wanted Richa to quit her job for him and their family never stopped her from marrying the actor. She went ahead and even convinced her family for their marriage. As for Sanjay, he couldn't wait to be her husband. "It's a great feeling to know that someone is waiting for you at home. I love Richa to madness," - that's how Sanjay Dutt had described his marital bliss with the model turned actress Richa. The actor had tied the knot with Sharma in New York in October 1987 amidst close family. He had turned the quintessential Punjabi munda on the wedding day, asserted the book.
Sanjay Dutt and Richa Sharma became proud parents to Trishala in August 1988. Sanjay has revealed in the book that he has always loved Trishala more than anybody else. He added that he loved her more than he loved Richa. It was when his lovely daughter was only four months old, when Richa had started getting frequent headaches.
Reminiscing about the day he got to know about cancer, Sanjay added that he had to once cancel a flight and return to the city hospital after a doctor called him urgently about Richa's health. On that day, he was left in shock after the doctor had diagnosed Richa with brain tumour and furthermore added that it is malignant too.  He soon decided to take her to New York for treatment.
"To tell you the truth… I've always run away from pain… Richa was ill. I couldn't accept it initially. But dad shook me out of it. On the flight to New York he kept preparing me for the worst… her death," said Sanjay in the book.
Followed by the same, Richa succumbed to the illness and passed away in 1996.
Also Read: Sanju Diaries: When Sanjay Dutt ran after Shah Rukh Khan and tried to hold him by his neck
BOLLYWOOD NEWS
Catch us for latest Bollywood News, Bollywood Movies update, Box office collection, New Movies Release & upcoming movies info only on Bollywood Hungama.