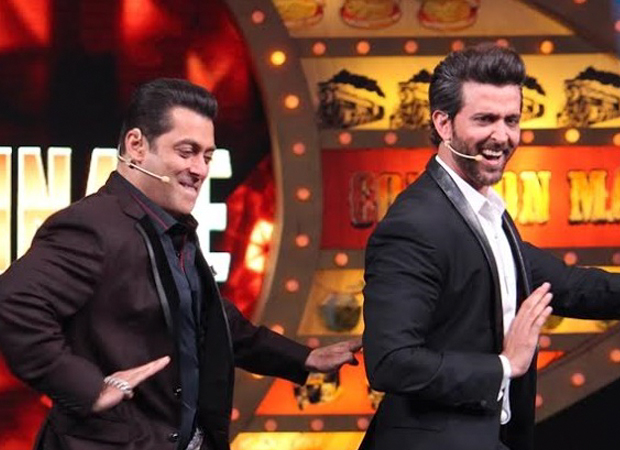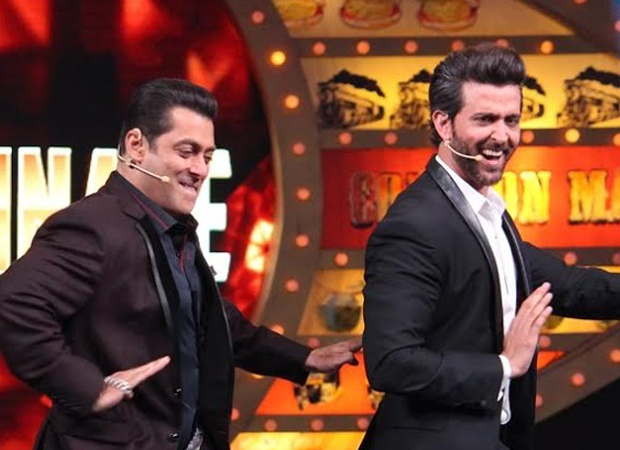 Of late, Hrithik Roshan has been extremely busy with Kaabil and its promotions. Amidst his hectic schedules, the actor recently was also seen as the special guest at the recently aired finale of the Bigg Boss, season 10. The last time the actor was on the show was during the release of Bang Bang and now we hear that Salman himself had called Hrithik Roshan to be a part of the show for the promotions of Kaabil.
Hrithik Roshan visited the sets of Bigg Boss which is located in Lonavala and the two reminisced about old days and Hrithik also revealed about the great bond he shares with the superstar. Talking about the fact that he shares a good rapport with Salman Khan for years now, Hrithik stated that even though Salman is his senior and a mentor, the actor always talks to him as a friend; in his words, more like man-to-man. Describing the comfort level he shares with the superstar, the Roshan boy stated that he is in awe of Salman's graciousness and humility. He added that meeting him is always fun and also thanked the superstar Khan for inviting him on the show.
Getting nostalgic about his Kaho Na Pyaar Hai (Hrithik's debut) days, Hrithik Roshan revealed that Salman Khan had watched the film for three hours standing as they were no seats available during the preview and he had done that with his hands on Hrithik's shoulder. The actor also mentioned that this time around too Salman has promised that he will watch Kaabil standing.
Kaabil stars Yami Gautam as the leading lady along with Ronit and Rohit Roy in prominent roles and it released on January 25.
On the other hand, Bigg Boss saw a successful finale with Manveer Gurjar walking away with the trophy as the winner of season 10 of the controversial reality show.