One of the most popular South Korean groups, GOT7, is turning 8 this year on January 16. Debut under the company JYP Entertainment in 2014, the group has seen some of the biggest career highs. Following their departure from their previous company last year, the members of the group JAY B, Mark, Jackson, Jinyoung, Youngjae, BamBam and Yugyeom –found individual representations and have been thriving in their solo careers while remaining a group and supporting each other's new careers. Last year, after their departure, they released a single 'Encore' dedicated to their fans before beginning their solo careers. With time, they will plan to release new music as a group, as teased by members over the course of 2021.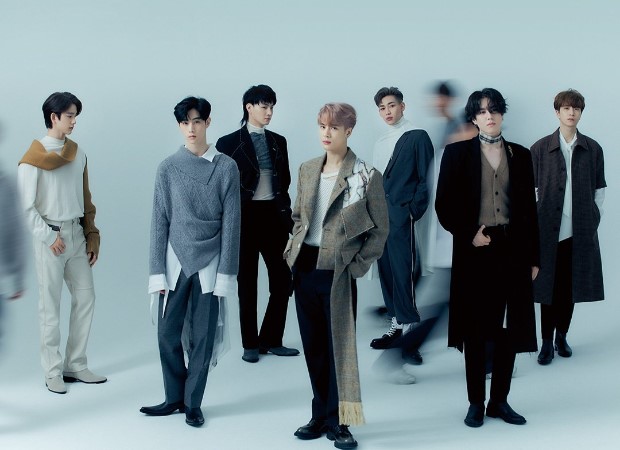 To mark this special occasion of their 8th group anniversary,  Bollywood Hungama curated a list of GOT7's B-sides tracks that definitely need more attention. Throughout their career, the GOT7 members have shown growth not only as a group but also as solo artists, gradually contributing to the albums as a composers and lyricists as well. Be it a funky pop track, or a ballad, GOT7 have showcased their versatility with a flawless ease.
WAITING FOR YOU – BREATH OF LOVE: LAST PIECE [2021]
'Waiting for You' is a soft-spoken track. The spatial music accentuates the sad feeling of separation, and the members add in with their soulful vocals. The echo-like verses sprinkled in between the song give it an 'out-of-the-world' feel.
TRUST MY LOVE – DYE [2020]
'Trust My Love' is a Latin-inspired song. The song is an earworm right from the start to the finish. The song is perfect to play in a party or a club. The song progresses from the bridge to the chorus fashionably, creating an atmosphere of an epic tale.
RUN AWAY – CALL MY NAME [2019]
If there's a song that definitely needs everyone's attention from GOT7's discography, it is 'Run Away'. It was the year 2019 and 'Call My Name' became an instant favourite album. While title track was easily one of the most stunning pieces of music from the group, 'Run Away' truly was such a blend of such harmonies with chorus captivating you. This album was what we call it 'a no skip album'.
PAGE – SPINNING TOP: BETWEEN SECURITY & INSECURITY [2019]
'Page' was loved as much as the title track. The song is fast-paced and features pop rock music. The song uses all possible themes related to the word 'page' and paints a romantic picture of a possibly evergreen love story.
ONE AND ONLY YOU FEAT. HYOLYN – EYES ON YOU [2018]
An upbeat yet laidback EDM track with GOT7's leanings towards R&B and hip-hop, the song featured soloist Hyolyn, formerly of the female group SISTAR. The vibrant energy blended together with sultrier sounds sonically, made it a great collaboration and experience for the fans of GOT7and Hyolyn.
COME ON – PRESENT: YOU & ME [2018]
'Come On' is song featuring synth music sprinkled with trap beats. The song is different from the other releases in this list, owing to the slight variations in each verse. There is rap, there is vocal, there is music and then there is GOT7's charm in this song!
SAVE YOU – PRESENT: YOU [2018]
'Save You' is replete with semi-electro and synth beats. The song is groovy as it is catchy. The chorus is an instant earworm. The song is all about 'saving' one's lover from different bad situations and giving them a shoulder to lean on. The momentary segue from the vocals as the rap verse in introduced, lends a different vibe to the song.
TO. STAR – MAD WINTER EDITION [2018]
GOT7 is known for their Christmas special releases, as much as they are known for their EPs and studio albums. 'To. Star' is a perfect track to play in the winter. The track is bitter-sweet with dance ballad like music. The song reminisces the time spent with a lover and how one wished it would come back. The music flows smoothly, complementing the rising emotions in the lyrics.
FACE – 7 FOR 7 [2017]
The album that gave us 'You Are' also featured 'Face' – a dance pop number, with synth-based music. The members take their turns singing one delicate lyrics after another. The song is not only about missing someone, but someone's face even symbolizing the fading memories. Face leaves the listener wanting more.
SHOPPING MALL – FLIGHT LOG: ARRIVAL [2017]
Who would have thought that one's lover could be likened to a shopping mall? GOT7 definitely did! 'Shopping Mall' is a funky song, with lyrics full of references to the shopping mall – including discounts and AC air. Jackson's raw vocals to Yugyeom's honey like vocal, this song is an instant earworm.
LET ME – FLIGHT LOG: TURBULENCE [2016]
'Let Me' is a cute and cozy love song. The song is upbeat, and can easily sneak up a weekend unwind playlist. The vocal harmonization in the chorus is simply dreamy.
BEGGIN ON MY KNEES – FLIGHT LOG: DEPARTURE [2016]
'Beggin on my Knees' reminds of those pop bands from the 2010s, owing to the rapid drum beats and electronic guitar riffs. The tempo switches between to high and mid effortlessly. The rap verses lend a feel of urgency to the already fast-paced song.
BEFORE THE FULL MOON RISES – JUST RIGHT [2015]
There are no vampires or werewolves in this song, just a lover who doesn't want to part ways with their partner yet. The song is a dance number, and each member sings in their signature style, replete with the fun vibe.
SHE's a MONSTER – IDENTIFY [2014]
'She's a Monster' is a quaint R&B romantic track. The lover is compared to a monster who has control over the mind and body of their partner. The lyrics for 'She's a Monster' is a classic track to remind one of the past days. The music resonates with early 2000s feels with the chill piano tunes.
FOREVER YOUNG – GOT LOVE [2014]
'Forever Young' is yet another chill R&B track. The song showcases the group's adaptability to the genre, and their smooth vocals with ease. 'Forever Young' is a fun groovy track, that one can easily find playing in a quaint café.
Also Read: GOT7's BamBam contemplates over love in compelling music video 'Who Are You' featuring Red Velvet's Seulgi
BOLLYWOOD NEWS - LIVE UPDATES
Catch us for latest Bollywood News, New Bollywood Movies update, Box office collection, New Movies Release , Bollywood News Hindi, Entertainment News, Bollywood Live News Today & upcoming movies 2021 and stay updated with latest hindi movies only on Bollywood Hungama.