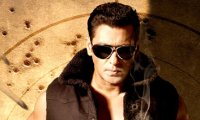 A comment from a journo friend of mine prompted me to key down this piece. He said - 'Look at the way Salman is promoting Bodyguard. He knows this is a sure shot blockbuster in the making and hence is spending so much time and energy into it'. He is leaving no stone unturned despite the fact that he is ill. Promotion ho toh aisi; Salman
has changed.'
'Changed? Really', I exclaimed, 'But I think he was always there for his movies. Remember Shaadi Karke Phas Gaya Yaar. Errr it's okay if you don't because most won't. But then even for that stuck-in-the-cans-for-years film, he went out
of his promote it for his dear friend Shilpa Shetty.'
But then there are exceptions for sure. Many in the business have stayed away from those films which they believe are either badly made or dated way beyond the point of any redemption. In this week's 'Reflections', let's look at many such
instances and what really led a star to stay away instead of being sorry.
Nahi yaar, bahaut puraani ho gayi ab yeh
This is one the most common refrains that stars are bound to pick up once a film of theirs takes years to reach the finishing line and it is obvious that the release which would follow is going to be just a formality. Sanjay Dutt pretty much knew
what was in store for his Chatur Singh 2 Star and kept a distance from this 3 year old film. He did the same for Aladin too while Mehbooba just came and went after being in the making of close to a decade. Of course he knew this
was no Mughal-E-Azam and he was no Salim. So even as the makers felt that he would stay on to be thrilled with the likes of Sarhad Paar and Nehlle Pe Dehla, Dutt went 'Bas Kya....'!
This has happened to other superstars as well
The moment Shah Rukh Khan realised that his name would be attached to the promotional plans of Dulha Mil Gaya, he lost interest in the film. After all he was doing his friend and producer a favour here by doing the film but even as the
production took it's own sweet time, Shah Rukh added on his own bit to it as well. Result? There was not even a single word mouthed by Shah Rukh right around the release of the film. It came and went but Shah Rukh was sure he had
absolutely nothing to with it. The makers would still thank him for dubbing the film at the least. After all, Yeh Lamhe Judaai Ke wasn't even that lucky as a bewildered Shah Rukh wondered whether he had actually started working on this
film with Raveena Tandon a decade ago. The only film where he chose to support a film despite a delay of half-a-decade was Hum Tumhare Hai Sanam. But then it also starred Salman Khan who was more than willing to help out Madhuri
Dixit in one of her last films before retirement. As for Sunny Deol, he opted for an extended retirement and waited for Yamla Pagla Deewana to release instead of giving any support whatsoever to his much delayed Khuda Kasam
that had featured Tabu. His Kaafila as well as Big Brother were meted the same treatment as well!
But what happens when the end product is shaky?

There have been times though when a film is completed on time and everything seems hunky-dory at the beginning. But then one look at the end product and you end up realising that this is one set up you want to move out of sooner than later.
Ajay Devgn decided that for Cash when he openly criticised the film and it's makers for the end product. He wasn't much visible for London Dreams either and same is said about Saif Ali Khan who, on realising that
Aarakshan wasn't quite his comeback film two years after Kurbaan, chose to restrain himself instead of going gung-ho about the film. Similarily, Kareena Kapoor too decided to lie relatively low for Main Aurr Mrs. Khanna
while Aishwarya Rai too wasn't provoked into making any vociferous declarations for her Provoked or for that matter her least remembered film of them all - Umrao Jaan.
Sometimes silence is golden
'Yaar, picture aayegi, chali jaayegi, better hai to keep quiet rather than talk about it at all. Achchi nahi bani hai; chor naa kucch aur topic par interview karte hain' - I have heard these statements coming from some dear star-actor friends of mine.
Of course since such statements are made in close confidence, it won't be right on my part to state any names here. However, this isn't really a rare occasion actually. Actors end up revealing some ultra funny factoids when a film of theirs has
turned out to be really bad. The moment they end up wearing their 'off the records' hat, conversations become spicier than ever. This is when you get to hear about the incompetence of a director or the bad breath that a co-star carries or an
incomplete scene that was being corrected during editing or a secret pact between co-stars that in the press conferences, they would talk about everything under the sun but the film. 'Really, I just hope that the film arrives without any promotion
at all and goes off the theatres in three days flat' - are truly some dangerous sounding wishes being made.
And sometimes these prayers indeed come true
Ever heard of an Amitabh Bachchan-Dharmendra-Dimple Kapadia film titled Hum Kaun Hai? This rehash of The Others wasn't even known to the industry, leave aside the industry. Priyanka Chopra had actually played Suniel
Shetty's wife in a film called Blackmail which had Ajay Devgn in a negative role. What started off as a cameo in brother Arbaaz Khan's Prem Kaa Game turned into a full-on 'sutradhar' appearance for Salman Khan who was at his
worst disinterested self in those 5-6 scenes and a music video that followed. Saif's much delayed Sanam Teri Kasam with none less than Pooja Bhatt released 15 years after going on floors and couldn't even sustain itself for 15 shows.
Even Pooja Bhatt chose not to speak.
Do miracles happen?

At an instance or two it has happened though that a dated film, despite no support from it's stars, ends up being a winning product. Okay, so perhaps not a bumper success but then at least a face saving one. Last year's Milenge Milenge
was one such example where both Shahid Kapoor and Kareena Kapoor opted out of it's promotional plans, only to see it turning out to be profitable for all involved. But then the reverse too hasn't turned out to be true when a star has instead
decided to support his film despite adverse circumstances. Salman's Shaadi Karke Phas Gaya Yaar, the very film that was an inspiration for this piece, was a resounding flop. Akshay Kumar's earnest effort at giving some dignity to his
stuck films like Mere Jeevan Saathi, Meri Biwi Ka Jawab Nahi and Police Force didn't quite help their makers mint much money. John Abraham did all that he could for Aashayein before finally giving up. On the other hand,
Imran stuck to his Delhi Belly for full three years and got a Rs. 60 crores worth reward in his platter. Last heard, even Esha Deol hasn't lost hope in her much delayed film Tell Me O Kkhuda and is making her voice heard.
What does the future beckon?
Not many top actors have any backlog remaining. However, it would be interesting to see that for these select films, would these stars choose to talk or instead keep mum around their release? Akshay Kumar's Hello India (earlier titled
Purab Ki Laila Paschim Ka Chaila) has been stuck for over a decade but Akshay is promising complete support to the makers. Emraan Hashmi's 24X7 Raftaar hasn't moved an inch for over two years and the future looks only
bleaker after the death of it's director Shamin Desai. John Abraham's Hook Ya Crook seems to be totally lost in oblivion. Preity Zinta's Har Pall has been stuck for years.
As for Karisma Kapoor, her worst fear may well come true if she is haunted by a comeback she may not really want. Imagine what she would indeed go through if just around the arrival of her comeback affair Dangerous Ishq, makers of
her Amitabh Bachchan-Arshad Warsi starrer Zamaanat (which was started almost a decade and a half ago) decide to release it as it is? Will she or won't she speak about the film? Well, your guess is as good as mine!
BOLLYWOOD NEWS
Catch us for latest Bollywood News, New Bollywood Movies update, Box office collection, New Movies Release , Bollywood News Hindi, Entertainment News, Bollywood News Today & upcoming movies 2020 and stay updated with latest hindi movies only on Bollywood Hungama.