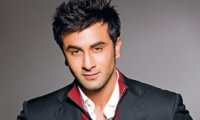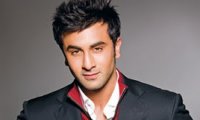 Those close to Ranbir Kapoor know he's a merciless mimic. This writer has been first-hand witness to Ranbir's no-holds- barred naqal of Hrithik Roshan and other stars. But to see him doing takeoffs on his entire Kapoor khandaan on a global platform, especially cousin Kareena, took a lot of gumption. It therefore came as a delightful surprise to those close to the Kapoor khandaan to see Ranbir Kapoor doing a takeoff on his cousin Kareena Kapoor at the recently concluded IIFA awards.


Ayushmann Khurrana of Vicky Donor fame joined Ranbir in the masti. This was his first visit to the global awards.


Says our source, "Ranbir and Ayushmann were supposed to do a takeoff on Prithiviraj Kapoor, Raj Kapoor, Rishi Kapoor and Kareena. However, the Rishi interlude was changed, and Ranbir-Ayushmann ended up dancing to a Rishi Kapoor tune rather than mimicking him."


Kareena, however, got the full brunt of the Ranbir treatment when he and Ayushmann parodied her pouty pirouette in 'Bebo Main Bebo'.


We asked Ayushmann about the Ranbir skit at the Kapoors' expense, and Ayushmann said. "I asked Ranbir to mimic the Kapoor clan. He did Prithviraj Kapoor, Raj Kapoor and then we did a jig on Mr. Rishi Kapoor's number. And then I mimicked Bebo. He also joined in. He's a super-sport."