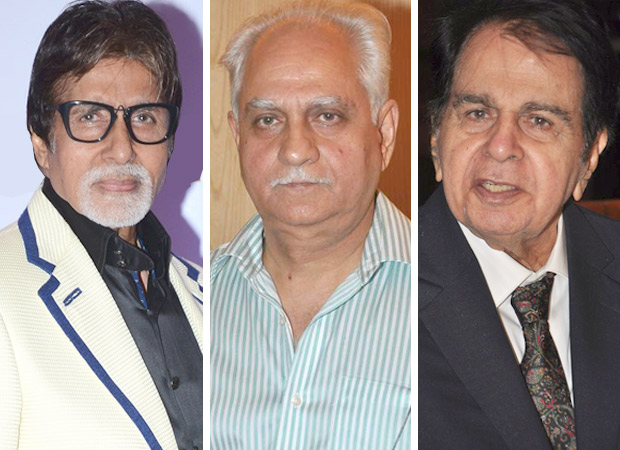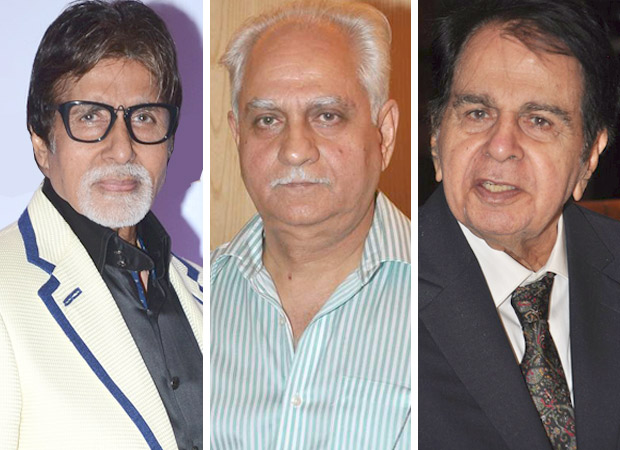 How did the unthinkable combination of Mr Bachchan and Mr Dilip Kumar?
After I finished Sholay I began working on two projects Shaan and Shakti, one for my own production house and Shakti for producers Mushir-Riaz. It was always my dream and ambition to work with Mr Dilip Kumar. Later generations of directors felt the same way about working with Mr Bachchan whom I had already worked with in Sholay. For my generation, the Living Legend was Mr Dilip Kumar. He still is. Even Mr Bachchan acknowledges his debt to Mr Dilip Kumar.
How did you convince them to come together for Sholay?
First came the thought of wanting to do a film with Dilip Kumar. One of my favourite films was Mother India. I felt Mr Dilip Kumar had grown in stature as an actor to handle a role in that genre with ease. I wanted to make what you might call a Father India with him, about a man who sacrifices his son for his ideology. Though I would never take my inspiration from any source to those limits .When Salim-Javed and I were taking about it—they also wanted to work with Mr Dilip Kumar—I told them about a film starring Sivaji Ganesan which I had seen. I suggested to Salim-Javed that we buy the rights for the Tamil film at a time when copyright infringement was not even a thought in our industry. We took the rights and then we worked on the story. Almost nothing of the original remained finally, except the father killing his own son. Then once the script was done we thought of only Mr Dilip Kumar.
Ramesh Sippy on casting Amitabh Bachchan and Dilip Kumar together in Shakti
How did Mr Bachchan agree to play a role that had every possibility of being overshadowed?
We toyed with the idea of casting someone new since the father's role was so powerful. We considered Raj Babbar. We even took his screen test. But no, I haven't kept that screen test. I am not the film-historian's delight. I don't believe in preserving my work for posterity. Then Mr Bachchan heard about this project and wondered why we didn't offer to him.
Why hadn't you offered it to him?
He had become such a big star by then. One felt it wouldn't be fair to him and to his fans. But the temptation of bringing these two actors (Dilip Kumar and Amitabh Bachchan) together was overpowering. We were eternally grateful to Mr Bachchan, the superstar by then, for offering his services. If he hadn't come forward to do the role we'd have never gone to him for a son's role in a Dilip Kumar film. I owe what Shakti became as much to Mr Bachchan as Salim-Javed.
Mr Bachchan did not play to the galleries in Shakti?
That was the other problem. By the time we came to Shakti his image was of an all-rounder. He was expected to sing dance and do comedy. Just like today Salman Khan is expected to do his 'Salman-giri' Mr Bachchan also carried some expectations in the audiences' heart. He was like a one-man entertainment machine. I was a little worried about disappointing his fans. And initially when the film was released, that's exactly what happened.
You mean audiences were disappointed by Mr Bachchan's restrained role?
They expected something else, just like they had expected a histrionic jugalbandi when Prithviraj Kapoor and Dilip Kumar came together as father and son in Mughal-e-Azam. But Dilip Kumar had to remain within the boundaries of his character as a son in Mughal-e-Azam. Likewise, Amitabh Bachchan in Shakti. Yet he came out with a scintillating performance. He was underplayed and intense. I don't think anyone else could've played the role the way Mr Bachchan did. He had to play a hurt and wounded son.
When the film was released Dilip Saab got all the raves and awards?
The father's character was far more crowd-friendly.
You cast Raakhee as Mr Bachchan's mother?
Yes, and right after she did a very romantic film Kabhi Kabhie with him. But my rationale was, if Sanjeev Kumar could play Jaya Bhaduri's father-in-law in Sholay why can't Raakhee play Amitabh Bachchan's mother? I'd say it was a fascinating challenge for Raakhee to play Dilip Kumar's husband and Amitabh Bachchan's son.
Box office wise Shakti was not as strong as it was expected to be?
Only if you place the expectations next to Sholay. But I think my Shaan should be compared with Sholay in box office terms, not Shakti. Shakti is a different genre. It was like a stage play, a very internalized drama. We couldn't open out that theme into a vastness of a masala product. If we did that we'd have lost the drama.
Watching Mr Bachchan's character sing in Shakti was odd?
I don't agree. He was in love. And he lost his brooding demeanour when he was with her. There would be debates and disagreement. I make my films with my convictions.
If today you had to remake Shakti whom would you cast as the father and son?
I'd never remake my films. When I was working with Amitabh Bachchan I was asked would he be the next Dilip Kumar. When I was working with Shah Rukh Khan I was asked would he be the next Amitabh Bachchan. In future another actor would be asked if he's the next Shah Rukh.
Though you made other great films your reputation seems stuck on Sholay?
Never mind. Who bhi to meri hai na.
BOLLYWOOD NEWS - LIVE UPDATES
Catch us for latest Bollywood News, New Bollywood Movies update, Box office collection, New Movies Release , Bollywood News Hindi, Entertainment News, Bollywood Live News Today & upcoming movies 2022 and stay updated with latest hindi movies only on Bollywood Hungama.