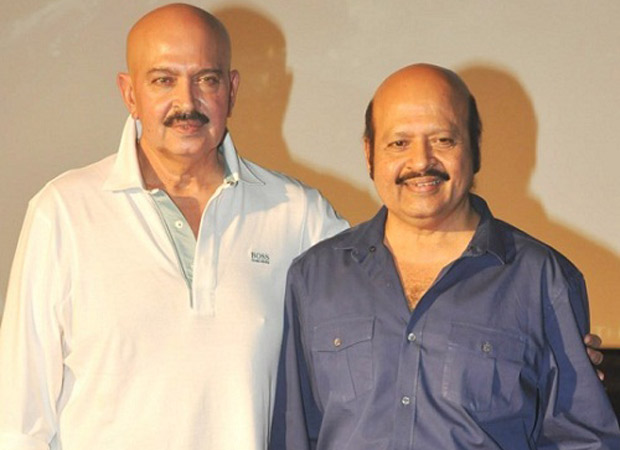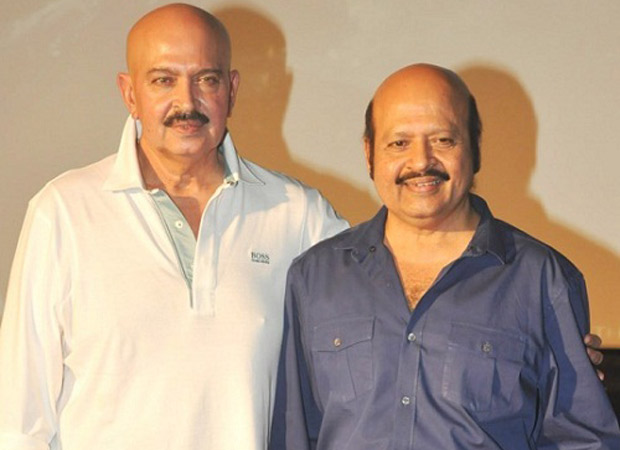 Their parents were supremely melodious: composer Roshan was a giant in his time—a man who died just as he had become the composer of all-hit scores like Barsat Ki Raat, Aarti, Dil Hi To Hai, Chitralekha, Mamta, Bahu Begum and Anokhi Raat. Ira Roshan, his wife, loyally assisted him as an accomplished musician, and got his last composition recorded after his death for Anokhi Raat—the Lata Mangeshkar classic 'Mehlon Ka Raja Mila'. In the '90s, she came up with a couple of albums as an independent composer, satiating her creative urges.
When the father died, Rajesh Roshan was very young, and his friendship with comedian Mehmood's younger brother Anwar Ali led him to an audition with the funster filmmaker, during which he played out his composition that later became the Kishore Kumar hit 'Aa Ri Aaja Nindiya' in Kunwara Baap. Mehmood, moved to tears, signed him up for the film which he had originally allotted to R.D. Burman. Family friend Anand Bakshi, then the Numero Uno lyricist, took him to Laxmikant-Pyarelal for grooming and learning the practical ropes.
So meteoric was Rajesh's rise after Kunwara Baap and Julie (the first film saw him top the countdown Binaca Geet Mala and the second won him his first Gold Disc and Best Music award) that he emerged as the main competitor to mentors Laxmikant-Pyarelal and their contemporaries Kalyanji-Anandji and R.D. Burman who had cornered 80 percent of the best assignments in the '70s. His music was totally different from his father's or anyone else's styles, and two decades down, Laxmikant was to give him the thumping compliment, "Rajesh Roshan is the last of the originals!"
Elder brother Rakesh, thanks to Rajendra Kumar, made his debut as an actor in Ghar Ghar Ki Kahani. Through the '70s, despite good performances, he never could hit the big league. However, somewhere deep in his genes, he had inherited his parents' sense of good melodies. After enacting hit songs in varied films, he got his first song from brother Rajesh in Priyatama (1977), the rom-com directed by Basu Chaterjee, who had developed an affinity for his composer-brother.
'Koi Roko Na Diwane Ko', the first song Roshan ever composed for his brother, remains a humdinger. It lives on 40 years down, and is among Kishore's best numbers in the '70s, fresh and contemporary even today. A few weeks later, the brothers came up with Mohammed Rafi's popular gem, 'Dil Ki Kali Yoon Hi Sadaa' from Inkaar. And then, some months down, Rajesh Roshan give his brother the sterling and timeless hit score of Khatta Meetha¸ led by the Kishore-Lata gems 'Thoda Hai Thode Ki Zaroorat Hai' and 'Tumse Mile Tha Pyar'.
After this, the Roshans have been delivering musical highs in films that have been produced, directed or both by Rakesh. There were dull phases—the potboiler Bhagwan Dada in 1986, Kaala Bazaar, Karobaar, Krazzy 4, Krrish and Krrish 3, which between them barely had half-a-dozen songs to cherish, but all the way to Kaabil that released this week, it's largely been a journey studded with timeless melodies that are usually high on lyrics, brilliant in terms of their relevance to the story and script, and classic Rajesh Roshan in their finesse and musical innovation.
It was in 1980 that Rakesh's creative urges were propelling him into a new zone now—of producing films. Launching Filmkraft, he produced the musical romance, Aap Ke Deewane. The film did not do too well, but the music was another story altogether—it struck a chord then—and for many even today, ranks among the finest collaborations of the Roshan brothers. Songs like 'Ram Kare Allah Kare' (during which song we spotted a child on the seaside—Hrithik Roshan!), 'Tere Dil Mein Kya Hota Hai' and 'Tumko Khush Dekh Kar' remain popular with music buffs even today.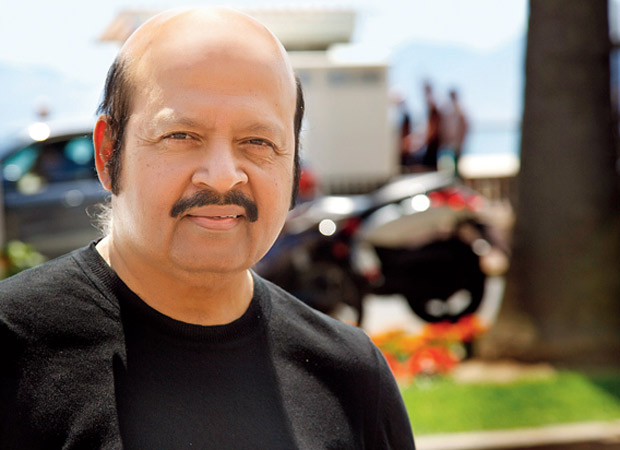 Rakesh then signed one of India's most musical directors, the South legend K. Vishwanath who has just helmed the musical blockbuster Sargam with good friend Rishi Kapoor, and produced Kaamchor. The film was big, but the music bigger. Again a score that has transcended time, it boasted of 'Tumse Badhkar Duniya Mein', 'Tujh Sang Preet Lagayi Sajana' and the Holi classic 'Mal De Gulaal Mohe' in an all-popular album dominated by Kishore and Lata.
With this film, a new hit team emerged—of the Roshans with that underrated giant lyricist Indeewar, who was also a close friend of their father and his lyricist as well in popular films like Malhar and Anokhi Raat.
The team joined forces again in Jaag Utha Insan. However, it was an era where music worked only when the film did. And so, but for some passing popularity to the two Kishore duets, 'Teri Zindagi Ke Ragini Par' and 'Aayi Parbaton Se Jhoomti Ghata', it went unnoticed, especially those stunning raag-based numbers for Sridevi—Asha Bhosle's 'Morni Ne Seekha' and Lata's 'Tadpat Beete Tum Bin Yeh Raina'.
Soon. Rakesh suspected (rightly) that his career as a leading man was over, and wisely chose to opt for direction instead—and spectacularly succeeded with his debut Khudgarz. Again an all-popular album, its 'Zindagi Ka Naam Dosti' topped the Binaca Geet Mala, backed by hits like 'Mai Se Meena Se' and 'Yahin Kahin Jiyara Hamaar'. The Roshans also took a cue from Laxmikant-Pyarelal—this film had only young singers. Sadhana Sargam was the only female voice and Mohammed Aziz and Nitin Mukesh shared the male pie.
Up next was the vendetta sizzler, Khoon Bhari Maang, with music to match. Rakesh did a cameo in it, getting his (so-far) last lip-synched number from his brother, the super-hit, 'Hanste Hanste Kat Jaaye Raste'. 'Main Teri Hoon Jaanam' and 'Jeene Ke Bahane Laakhon Hai' were the other hot tracks.
In the completely commercial zone, Kishen Kanhaiya (1990) had its popular songs like 'Radha Bina Hai Kishan Akela' and 'Suit Boot Mein Aaya Kanhaiya'. Khel (1992)'s 'Idlee Doo' became a sensation for a while (though the film bombed), Khel also boasted of 'Soone Sham Savere' (arguably Amit Kumar's finest number under the composer). Both the soundtracks went well with the films, but did not endure.
But the Roshan sparkle was far from over. Before Kaabil, three musicals showed their mettle with songs that every youngster is familiar with and has probably grown up on—the evergreen Karan Arjun (1995), Kaho Naa…Pyaar Hai (2000) and Koi…Mil Gaya (2003). Aided by the charisma of Salman Khan and Shah Rukh Khan in the first and Hrithik Roshan in the other two, it serves to highlight the truth that timeless appeal is the USP of the brothers Roshan.
And as we listen to 'Kuch Din Se Mujhe', 'Mon Amour' and the title-track of Kaabil, we realize that dad and chacha have now reinvented for their superstar family icon—Hrithik Roshan, forming a duo that is decidedly Kaabil to musically enhance his superstardom.