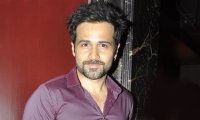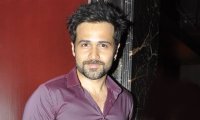 If you find Emraan Hashmi making a face next time you wear pink in front of him, don't be surprised. Ever being so fond of women, the man isn't thrilled to have feminine traits around him when he is alone. This was evident from one such experience where he was confined to a suite that had the colour pink all over it.
"This happened during the shoot of Balaji's The Dirty Picture in Hyderabad", says a source close to Emraan. "As an extensive shooting schedule had been planned at the Ramoji Film City, independent suites were booked for both Emraan and Vidya at the most famous hotel within the Ramoji complex."
Both Emraan and Vidya were left a tad amused when they saw the suites given to them. Emraan, in particular, was horrified to see his room having not just pink walls but pink ceilings because he thought it was way too girlie for his liking!
"He would joke on the sets that he was feeling like a real Pinky. He is said to have approached the unit to shift him to a more normal room but the hotel was overbooked due to multiple shootings taking place at Ramoji Film City. There was no choice for Emraan but to live with the pink for nearly a week," the source continues.
Emraan and Vidya were unavailable for comment. However, Milan Luthria, the film's director, confirmed the incident.