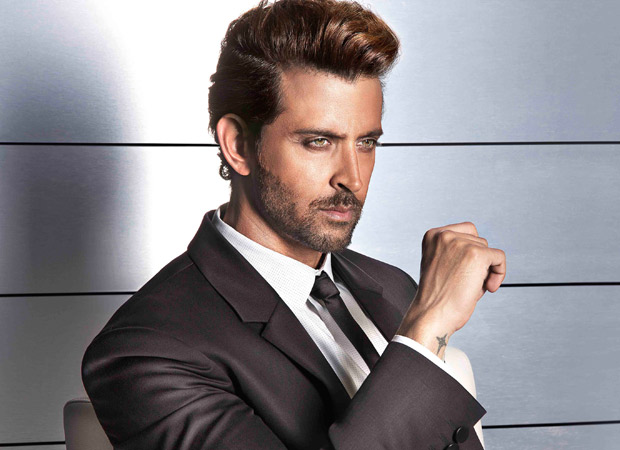 The controversy between Kangana Ranaut and Hrithik Roshan doesn't seem like it would die down soon. On the contrary, the controversy has now reached a new level. Last month, Kangana Ranaut said her side of the story about their alleged relationship on Rajat Sharma's Aap Ki Adalat. Last week was eventful when Hrithik Roshan refuted all allegations in an elaborate post. Since then, the actor has done to sit down interviews where he talked in detail about the explicit emails, alleged relationship and who's the real victim.
In an interview with CNN-News18's Bhupendra Chaubey, Hrithik Roshan opened up about his alleged relationship with Kangana Ranaut and what went down between the two of them. Speaking of Kangana and how he feels about her, Hrithik said, "I don't have any regrets in my life. I just want to begin by saying that a lot has been said about this. And yes, please don't see it as a 'he said she said'. It isn't a lover spat. I'm not here to fight. Not my intention. I had no intention of making this a media trial. It isn't my making. I also know that there is no trophy, applause at the end of this. There is no victory here. It is just a sad tale. Hopefully, there will be something that we can learn from this. It may be the awareness… I heard some observations that stated, 'Hrithik pauses too much and he is thinking too much. What's wrong?' Yes, I pause and speak because I have to prep before I say the next word. That's how I have taught myself to speak."
Talking about bringing his dirty laundry in public, Hrithik further added, "Also this whole thing about two people washing dirty laundry in the media, this is not my laundry or clothes. These have just been dumped upon me and I have to rid myself of it. Some say it is a small thing and I disagree… I have been pushed, harassed and cornered now to finally come out and say my truth."
Hrithik Roshan further talked about why 'no means no' only applied to women and not men. He said, "The movie Pink inspired and affected me so much. But it also got me thinking, why 'No means No' only applies to a woman?"
While Hrithik has looked calm and composed in these interviews, it wasn't the case always. Speaking of the Amul ad that went viral post their controversy, he said it had brought to his eyes. The brand Amul has a topical that has a funny take on current affairs. Speaking about it, he said, "The only time I actually had tears in my eyes was when I saw this huge Amul hoarding with my brand Krrish, which is something that is built by me, it is like my baby. And that brand was completely demolished on that visual. And it said something like Krrish being run out, being caught stealing some cheese or something. That was probably the only day when I felt that this is not right."
He further said, "I date it back to my first film Kaho Na Pyar Hai when the same Amul hoarding had me up and called me a phenomenon. And I just watched the entire journey and I said, 'You know, I have to find a way to detach from the hoarding that said I was a phenomenon and I have to find a way to detach from the Amul hoarding that is making me look like this disgusting creep. I really need to find what I think of myself as my identity. And I need to work on that. And I need to make it so strong that I can be bullet-proof against any perceptions from the outside world. That is a failing from all of us. We build our identity with what others say about us. That is how we have been brought up. Your parent tells you are strong, you are strong. This was a fantastic lesson for me. Hard one, but to be walking into a party all by myself and still be able to contribute to people, make people laugh, spread positivity while they are looking at the hoardings and judging me."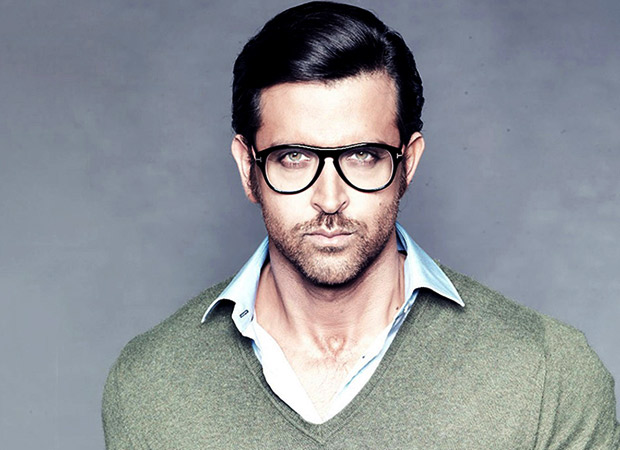 Back in 2014, it was speculated the reason Sussanne Khan and Hrithik Roshan divorced was due to his alleged affair with Kangana Ranaut. Refuting all the allegations about his divorce, he said, "Absolutely not. Sussanne has been very, very vocal about this. She has been very vocal. And I feel like laughing at people. When people get divorced, it is not always because of infidelity by the man. That is just such a small-minded assumption. I am just trying to say that there are many reasons why people would like to live separate lives. Infidelity is just one of them. So the general assumption was, 'Ah he is the superstar, he must have done something wrong. She must have caught him.' That is not the case. We are great friends. It is between us. The reason that we decided to live separately may have been an inspiring reason, how do you know?"
Not only has the controversy impacted the Roshans, it has also affected his sons Hridhaan and Hrehaan. Kangana Ranaut's sister Rangoli Chandel also had recently dragged his sons into this controversy which has not gone down well with Hrithik. He said, "I am being harassed as a father.  I have kids going to school who may be teased and I am not okay with it."
Speaking of the ugly spat, Hrithik further said he has just been a bystander in this entire scenario. He added, "There are a few things that impact me. I am a bystander to the whole thing. The onus of explanation should not be on me. It should be on the accuser. The accuser should come with the proof and not the accused."
Hrithik further explained why he decided to come out with his story now and address the allegations that have been in news for a while. He said, "There may be imperfections in the way I have handled this but does that incriminate me? What are we discussing? We are talking about a serious allegation. My reaction, and the way I handled it is immaterial. Have tried every single way to demolish this," he explained.
BOLLYWOOD NEWS
Catch us for latest Bollywood News, New Bollywood Movies update, Box office collection, New Movies Release, Bollywood News Hindi, Entertainment News, Bollywood News Today & upcoming movies 2021 and stay updated with latest hindi movies only on Bollywood Hungama.