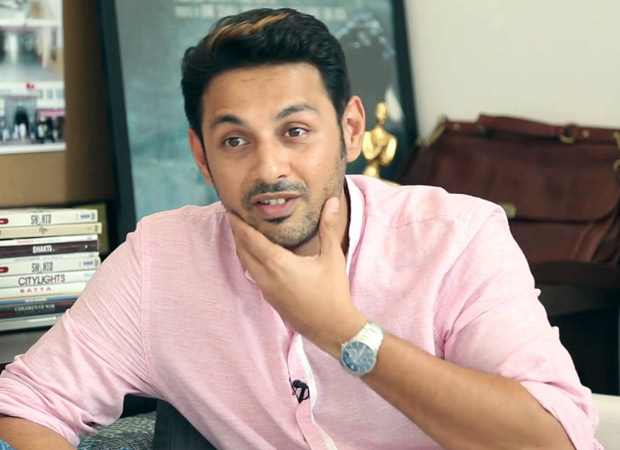 The much-talked about film Simran is out, but the controversies continue. It all started somewhere in May when it came to light that there exists a feud between lead actress Kangana Ranaut and writer Apurva Asrani. Apurva was livid when Kangana claimed in an interview that Simran was quite a dark film and that it's her who made it light. Later, he was shocked to see his name missing in the initial publicity campaign. Kangana however hit back at Apurva's allegations, especially on the popular TV show 'Aap Ki Adalat'.
When the controversy had broken out in May, co-producer Shailesh R Singh had claimed that after Simran releases, he would release the script online so that the world can judge and decide who is right. However, instead of Shailesh, it's Apurva Asrani who yesterday on his Twitter account shared the link to the script of Simran. The script is dated September 7, 2016. Around the same time, the film also went on floors.
Reading the 131 page script makes one realize that a lot of changes were made in Apurva's script. Here are some significant changes that we observed that should have made it to the film:
- In the film, Praful (lead character essayed by Kangana Ranaut) is the only one who participates in Amber's bachelorette in Las Vegas. It looked quite unconvincing. In the script however, there's also one more friend – Vandana – who joins Praful and Amber.
- In the movie, Praful avoiding Bugs after losing $32,000 was difficult to digest. Apurva however had written a very interesting sequence out here – after losing the money provided by Bugs, Praful wears the housekeeping uniform and begins cleaning the floor. This is how Bugs fails to see her and later, Simran escapes back to her home town.
- A Salman Khan connection was removed from the film! When her mother Kumud, impressed with Sameer, asks Praful whether she's interested in him, the latter flatly declines. Kumud makes it clear that she feels that Sameer is a great catch. To which Praful jokingly advises her mother to marry Sameer instead of her. After all, "Salman Khan se sirf do saal badhi hai tu," is what Praful states!
- Praful adopting the name 'Simran' is a crucial sequence in the film. She gets the idea when she sees her mother watching Dilwale Dulhania Le Jayenge, which had the female protagonist named Simran. The script had one extra dialogue that was removed in the film. It's mouthed by Kumud who reasons why she loves to see this film repeatedly – "Hamesha lagta hain ki aaj Amrish Puri Simran ko Raj ke saath jaane nahi dega"!
- In the film, when Sameer gives away $50,000 to Praful so that she can pay off her debts, the latter gets angry at him. In Apurva's script, her heart melts and she falls in love with him, especially when he gives the money without any conditions. With this sequence, Praful comes across as a sensitive person who is a victim of circumstances. In the film however, the way she behaves with Sameer doesn't evoke any empathy for her. And that's where the film falters big time
- The tension-filled climax in the script has Praful's father Mohan having an emotional moment with the daughter on the phone when she is busy running away from the cops in her car. The father apologizes to Praful for being the mean one. Her father's emotional confession motivates Praful to surrender. This was a well-written sequence and should have been a fitting finale to the film.
- The epilogue sequence in the film, featuring Praful in jail, is missing from the script. It was supposed to add to the dark comedy quotient in the movie but it failed in its endeavour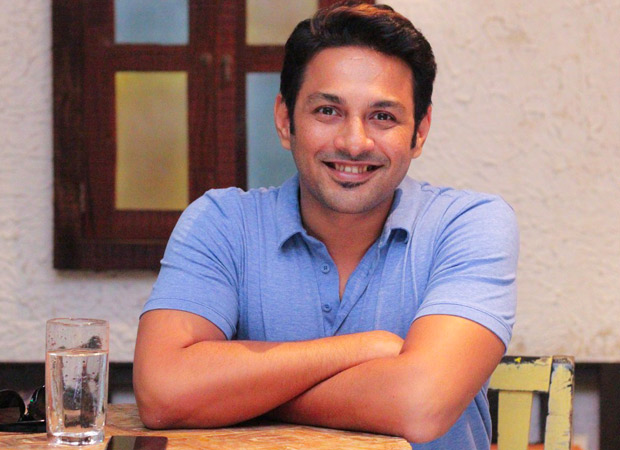 A few things in the script that didn't make it to the film was a relief. Here's a list:
- A crude joke involving sexual innuendos was a part of the film that seemed out of place. Kumud, who speaks with a Gujarati accent, in a sequence calls 'wrap' as 'rape'. She in fact tells her husband, "Aap bahut fast 'rape' karte hain."
- There's a two-page sequence in the script involving Kumud installing a dishwasher in the second half. It had no relevance to the story and was rightly axed from the final cut.
- The scene where Mohan takes money from Praful's purse to pay the electricity bill isn't there in Apurva's script. It was good that it was added in the film. After all, in the next sequence, Praful buys fuel for her car and realizes that there's no money in her bag to pay at the gas station. This scene made for a nice watch in the film.
- A badass scene in the film involves Praful instigating her father to mock the father of the 'Lipstick Bandit', not realizing that it's her own daughter who's robbing the bank. This comic sequence wasn't penned by Apurva at all in the script.
- Another fun scene involved Praful confiding to Sameer during their family picnic that she is addicted to gambling and robs banks. Sameer however laughs it off. This cool scene is nowhere to be seen in the script.
- One of the most memorable sequences in the film is Praful wooing a white guy in the casino. Shockingly, Apurva Asrani's script didn't involve this said scene. There's Pakistani and an Arab who interact with her but not the cute white fellow.
- In the script of Apurva, Sameer is shown to be using too many 'shuddh' Hindi words and after every second sentence, he provides the translation to the confused Praful. It gets on your nerves after a point and thankfully, this aspect of Sameer was only slightly touched upon in the film
Lastly, there were a few changes in the script that didn't make much of a difference. For instance
- In the film, Praful meets a Gujarati businessman who teaches her about the game in the casino. In the script, it was a South Indian gentleman, Murthy.
- For some reason, Apurva wrote that Simran used to stuff her bra with padding before embarking on a bank robbery. This aspect was completely ignored in the film.
Simran Movie - Script by Krishnaa D Jajoo on Scribd
BOLLYWOOD NEWS
Catch us for latest Bollywood News, New Bollywood Movies update, Box office collection, New Movies Release , Bollywood News Hindi, Entertainment News, Bollywood News Today & upcoming movies 2020 and stay updated with latest hindi movies only on Bollywood Hungama.