The sixth instalment of the Mission: Impossible franchise, titled Fallout has emerged a huge hit in India and found a place in the list of top 10 Hollywood films of all time. The film starring Tom Cruise in lead released on 27th July 2018 and took a promising start at the Box-Office. Unlike the previous films from the Mission: Impossible franchise that were front loaded but failed to show a positive trend on weekdays, this film recorded a good trend at the Box-Office, and emerged the highest grossing film from the franchise in India in merely 7 days.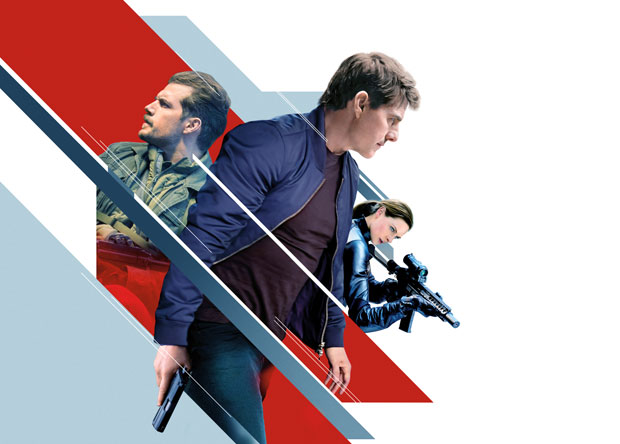 Fallout raked in Rs 55 crore in its opening week thereby surpassing the lifetime collections of Rogue Nation, which collected Rs 48 crore in India. The total collection of Fallout stands at approximately Rs. 74.00 crore in India and the film will end its run at the Box-Office at collections in the range of Rs. 77 to 79 crore. The jump in collections over the previous instalment is 60%, and this shows the growth of franchise over the years in our country.  The movie will end up being the 7th biggest Hollywood film of all time in India in terms of "Nett Box-Office Collections", however the numbers would have been even better had the film released in 3D. With a 3D release, the lifetime collections would have been higher by at-least 20% i.e. in the range of Rs 93 to 94 crore.
The English version of Mission: Impossible - Fallout has fared the best, however the biz in the hard core Hindi speaking belt was not that encouraging. It is the collection in the metros which helped the film attain this level of Box-Office reception. The biggest Hollywood film till date in India is Avengers: Infinity War, which is the first and only western film that raked in over Rs 200 crore in our country. If we look at the films that have struck gold at the Box-Office in India, all of them except 2012, Jungle Book and Life of Pi are franchise films. A close look at the list also tells us that Marvel Films, Fast and Furious, and Jurassic World are the biggest Hollywood franchise in India. And now with Fallout doing humongous business in India, it would be interesting to see how the next instalment from the franchise fares in our country.
Top 15 Hollywood Films in India:
1. Avengers: Infinity War: Rs 227.43 crore
2. Jungle Book: Rs 188 crore
3. Fast and Furious 7: Rs 105 crore
4. Jurassic World: Rs 101.00 crore
5. Fast and Furious 8: Rs 86.23 crore
6. Jurassic World: Fallen Kingdom: Rs 82.60 crore
7. Mission: Impossible – Fallout: Rs 74.00 crore and counting
8. Avengers: Age of Ultron: Rs 73.06 crore
9. 2012: Rs 63.75 crore
10. Conjuring 2: Rs 61.78
11. Life of Pi: 61.00 crore
12. Spiderman: Homecoming: Rs 59.96 crore
13. Civil War: Rs 59.50 crore
14. Thor: Ragnarok: Rs 58.73 crore
15. Amazing Spiderman 2: Rs 57.75 crore
Also Read: Tom Cruise becomes first actor to perform a halo jump in Mission: Impossible - Fallout!
BOLLYWOOD NEWS