A film journalist is at first a movie buff: he should be, at least. When he enters the profession, he therefore already has some favourites, some from childhood and others from teenage. My first relationship with Rishi Kapoor was one-sided: I was his fan from the time I watched Khel Khel Mein and Kabhi Kabhie.
Yes, I know he won the National Best Child Actor award for Mera Naam Joker and the Filmfare Best Actor award for Bobby, and those were performances I had admired. But after I watched Khel… and Kabhi…, as someone who had grown up on (a lot of) Hindi melodramas, over-the-top Marathi cry-fests and slick Hollywood movies, I had my preferences tweaked to what I thought was truly good cinematic acting—natural, effortless, as if you are doing something in real life and the audience just happens to be watching you.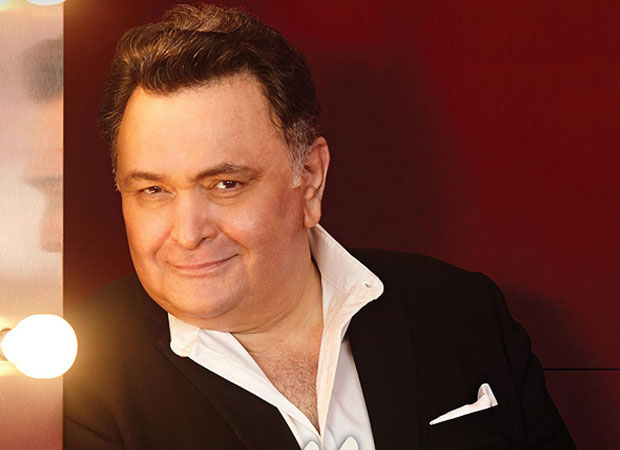 By the time I watched Amar Akbar Anthony, Hum Kisise Kum Naheen, Doosara Aadmi and Badaltey Rishtey, my convictions were completely set. I had now decided that for me, my three best actors of all time in Hindi cinema were Ashok Kumar, Sanjeev Kumar and Pran. And Rishi Kapoor had now joined that exalted elite company. Four decades down, I have seen no reason—or actor—to modify my views. Rishi Kapoor's raised eyebrow, a mere glance or a shrug of his body expressed more than five lines of dialogues by lesser actors, many of whom were considered better actors than him!
Rishi also had a special advantage: he was magnificent at enacting songs of all hues, come ethnic (Amar Akbar Anthony, Sargam, Prem Rog) or Western (Hum Kisise Kum Naheen, Karz). That unique and nimble footwork, his body language, the mobility of his expressions: here is where he had an edge even over my other three favourites!
As a journalist, an interview with him never happened for just one of those reasons until 2009. Yes, I had a flying interaction with him in the late '90s. I had gone to meet Laxmikant-Pyarelal at Mehboob Studios and there was some confusion about whether Laxmikant would be coming that day.
The background music for Prem Granth was going on and someone suggested I call Laxmikant's house. This would have meant searching for the nearest public phone, and as he was within earshot, Rishi Kapoor offered me his mobile phone—"Here! Take this and call him!" And so, the first call I ever made on a mobile phone was on my childhood idol's machine, but he did not even know who I was!
In 2009, I got his direct phone number from a colleague, and Rishi brusquely told me to call after a few days. I duly called him, and told him that I had just watched Wake Up Sid!, had found the film passable but had loved his son Ranbir Kapoor in it. He immediately set an appointment for the next day!
The next day, as I was ushered into his visitor's room, he shook hands and then said, "Meet my wife. Her name is Neetu!" I doubt whether any other famous heroine has ever been introduced like that!
A great interview followed, and Rishi had ordered tea. Along with the tea came a jumbo size piece of chocolate cake, too large for one man's consumption,  and it was clearly a part of a I kilo confection. Casually, I asked him, "What is the occasion?" And he said, "You…you are the occasion!"
This was but the first of many meetings, all great ones.  He had even revealed to a colleague that he had been impressed by only two other mediapersons in recent years, one being yours truly!
He was remarkably candid in our talks, occasionally boiling over when he felt I had asked something improper! When I rephrased the same question in a clearer way, he would immediately thaw, smile and say, "Then say that, na!" and answer away!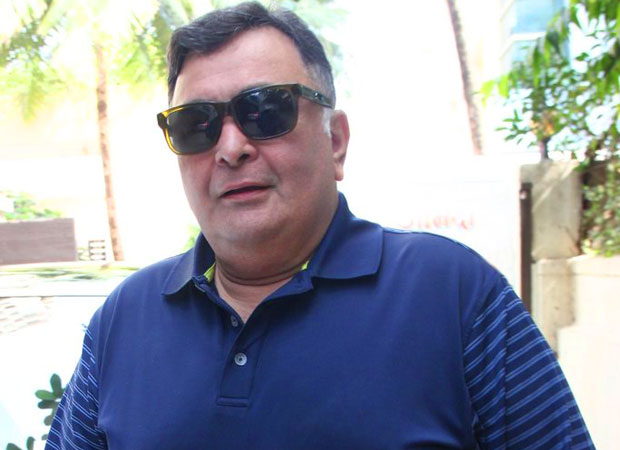 His songs, directors, co-stars, father, wife, son ("I never interfere in his choices like my father never did for me, but that does not mean I approve all the films he takes up!") and his roles—Rishi was direct and often brutally frank about his life and times. This became more pronounced as he entered the most rewarding phase of his acting career from 2010.
"I remember Yash-ji (the late Yash Chopra) raving about how I had transformed into Mr Duggal, a middle-class school teacher from Delhi, in Do Dooni Chaar. And he told me, 'I never imagined you could do this!' In our times, no one got roles worthy of their talents, because all of us were imprisoned in images! But now cinema is changing, and our audiences are less forgiving!"
He then went on, ruminatively, "I think that I must have seen a Mr. Duggal from Do Dooni Chaar somewhere in my life. Acting is about storage in the mind and that bag of encounters from which we can reprocess something we need to for a film. But that does not make it all easy, really!"
He explained that even in Agneepath, D-Day or Kapoor & Sons, the physical transformation was just the outer part. "A character cannot be only about make-up, there should be junoon (passion) in the actor! How many have that?" he demanded.
One day, I called up to ask whether I could meet him as 102—Not Out was releasing soon. He barked, "What questions you guys ask! I am just back from meeting about 30 to 40 journalists! I have decided now never to do group interviews again, and I don't want to meet anyone for this film anymore!" He disconnected the line.
Exactly 10 minutes later, he called me, "Can you come tomorrow morning at 11?" he said, his voice softer. I had some other commitment and told him, and he grumbled, "Well, you said you wanted to meet me! Okay, call up tomorrow evening and we will see!"
When his biography Khullam Khulla – Rishi Kapoor Uncensored came out, his number flashed on my mobile again. "This is Rishi Kapoor. I would like to send you a copy of my book. Can you text me your address?" In all my interviews, I had somehow overlooked taking a picture of us—Who knew he would go so soon?—but I now treasure that wonderful personalized note for me inside his book.
Shortly after that, we had our last proper interaction—I wanted him to speak on Dharmendra for a book. "I don't think I can say much on him!" he told me. "But come if you want!" And he gave me superb copy on his senior colleague!
And then he went abroad with a cheerful tweet about his treatment. I was diligently following his tweest all through. When he came back, we met only once, fleetingly, at Amit Khanna's book launch, where he was in a hurry to leave and we only greeted each other. And look at the coincidence—our last meeting was also where we first met—at the Mehboob Studios recording studio, now just a venue for occasional events!
I am told he went down smiling. But then, can people like him ever die? As my friend lyricist Manoj Muntashir wrote in his honour:
"Pehle zameen par rehta tha / Ab ambar ka bashinda hai
Maut use kya maaregi / Woh zinda hai woh zinda hai."
BOLLYWOOD NEWS
Catch us for latest Bollywood News, New Bollywood Movies update, Box office collection, New Movies Release , Bollywood News Hindi, Entertainment News, Bollywood News Today & upcoming movies 2020 and stay updated with latest hindi movies only on Bollywood Hungama.